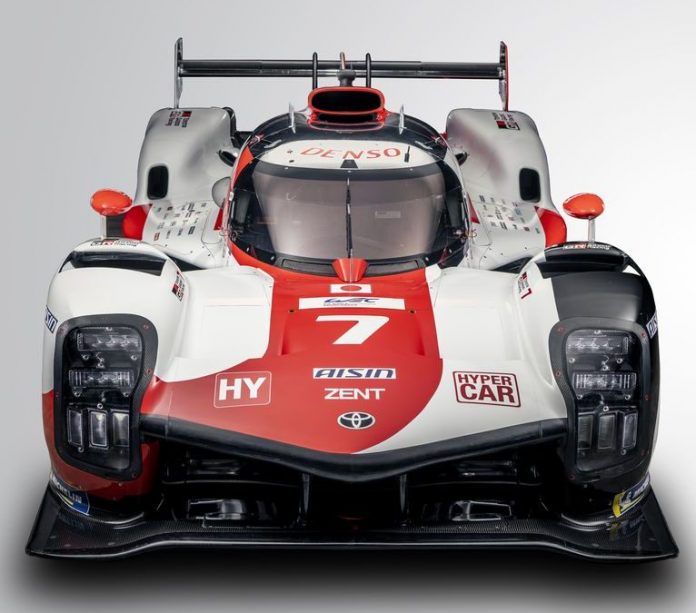 Toyota have unveiled their new hybrid hypercar ahead of the 2021 season and the beginning of new era in endurance racing. GR010 in line with the new rules ( different racing machine than its predecessor TS050), will compete 2021 FIA World Endurance Championship and 24 hours Le Mans.
GR010 will be powered by new V6 3.5 litre twin turbo combustion engine. With new regulations the total power output is limited at 680 hp, of which the front wheel KERS unit is power limited at 272 hp. The rest 418 hp to reach the limit of 680 hp will be produced by the V6 twin turbo engine.
We should note here that with new Hypercar regulations this max power output must remain constant. That's why the electronics will govern the combustion engine output in accordance with the momentary state of the battery charge. This means that the ICE output will be increased when the battery is empty, and decreased while the KERS battery power is released.
With around 30 percent less power than TS050 hybrid, the GR010 hybrid hypercar will be also 162 kg heavier, all of which will contribute for around 10 seconds slower lap times at Le Mans. The GR010 is also 250 mm linger, 100 mm wider and 100 mmm higher.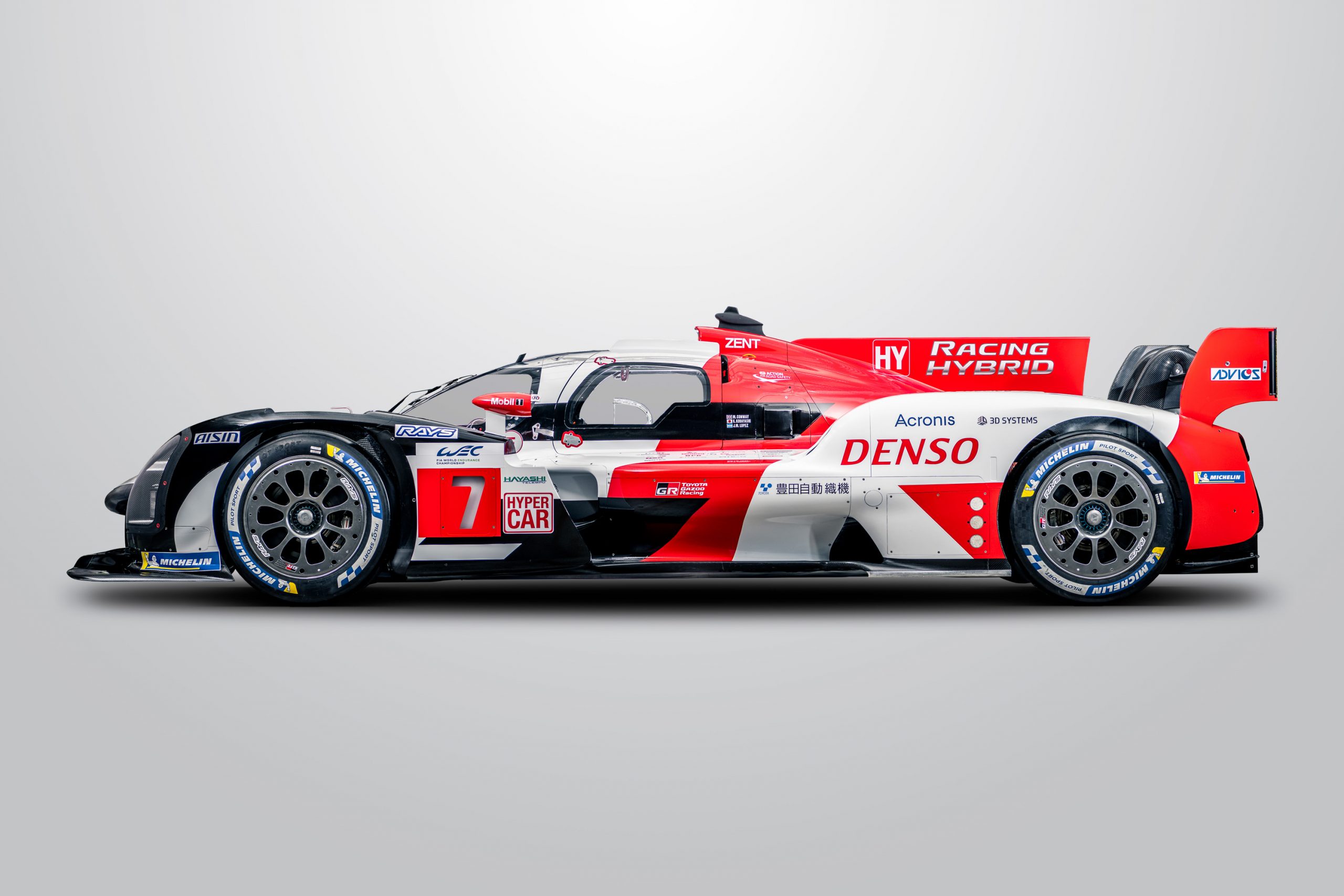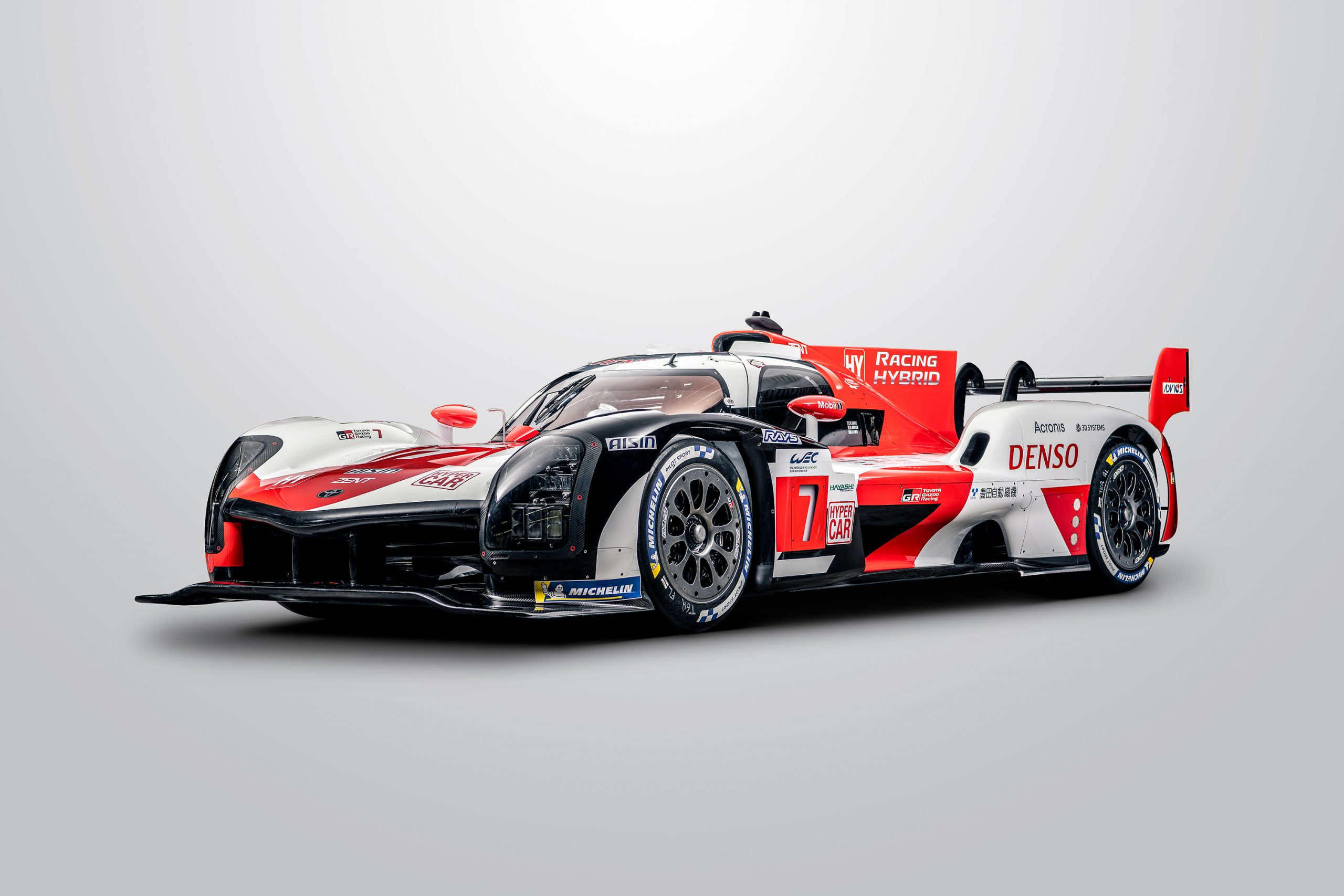 Pascal Vasselon, Technical Director:
"The new Le Mans Hypercar regulations mean the GR010 HYBRID is a completely new car, designed to a different philosophy.
"A major difference is the architecture of the hybrid system; we will have one kinetic energy recovery system and brake-by-wire, on the front axle. This means we had to install a starter motor and fully hydraulic rear brakes for the first time in our WEC project. Following the regulations, our car will have one bodywork specification to handle all circuits, so we needed to provide a wider working window for this car."
John Litjens, Project Leader Chassis:
"The biggest difference between the GR010 HYBRID and its predecessor is in terms of the aerodynamics. In the past, the regulations limited what was allowed in many areas but under the Le Mans Hypercar rules, all cars have to be within certain performance windows in terms of downforce and drag, but there is more freedom allowed for the bodywork shapes and concepts. You can see the result of this freedom very clearly on the GR010 HYBRID."
On the aero front, with the new rules maximum downforce and minimum drag numbers are set. Also there will be just a single aerodynamic configuration allowed, on high and low downforce tracks. Only the adjustable rear wing will modify the cars aerodynamic characteristics.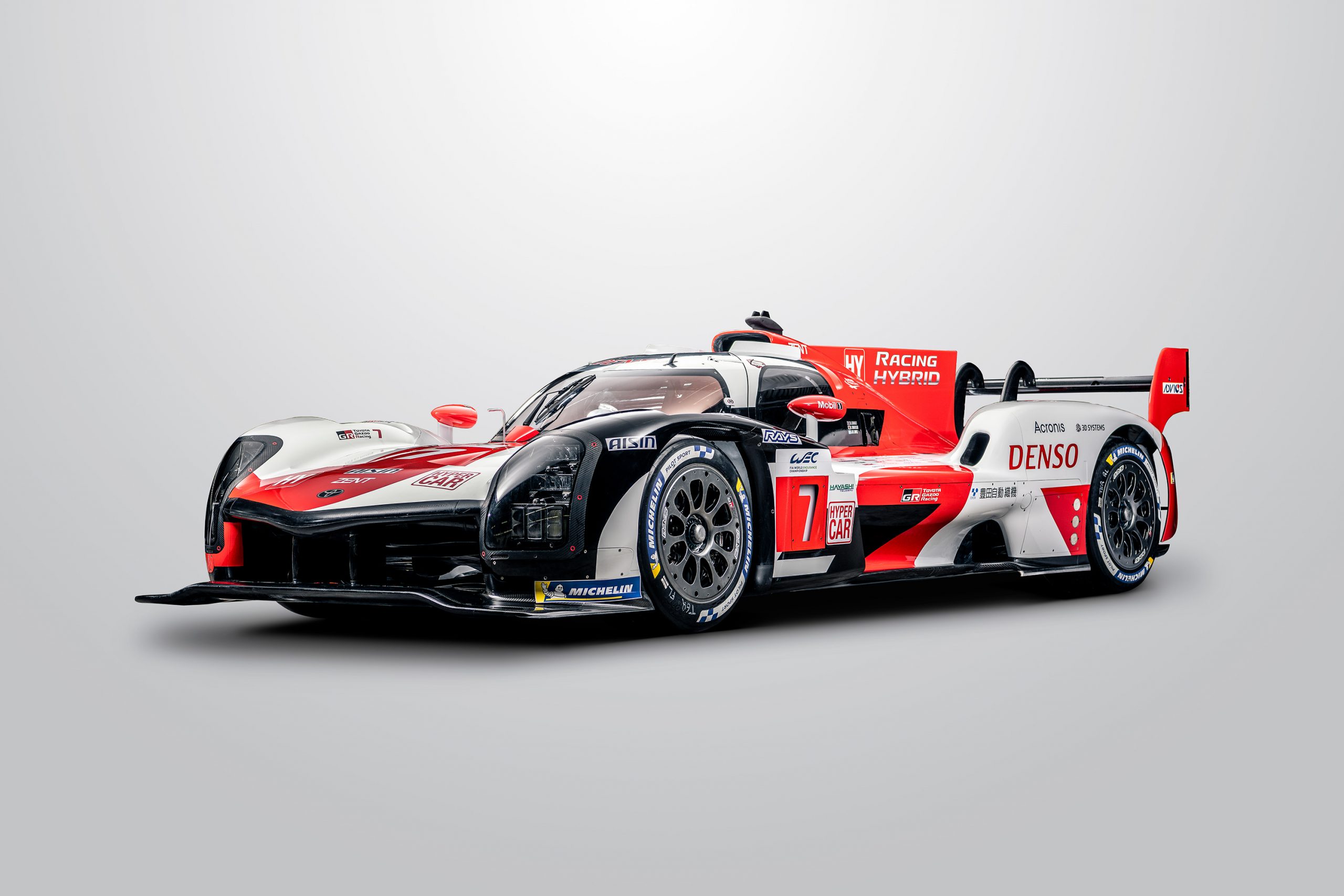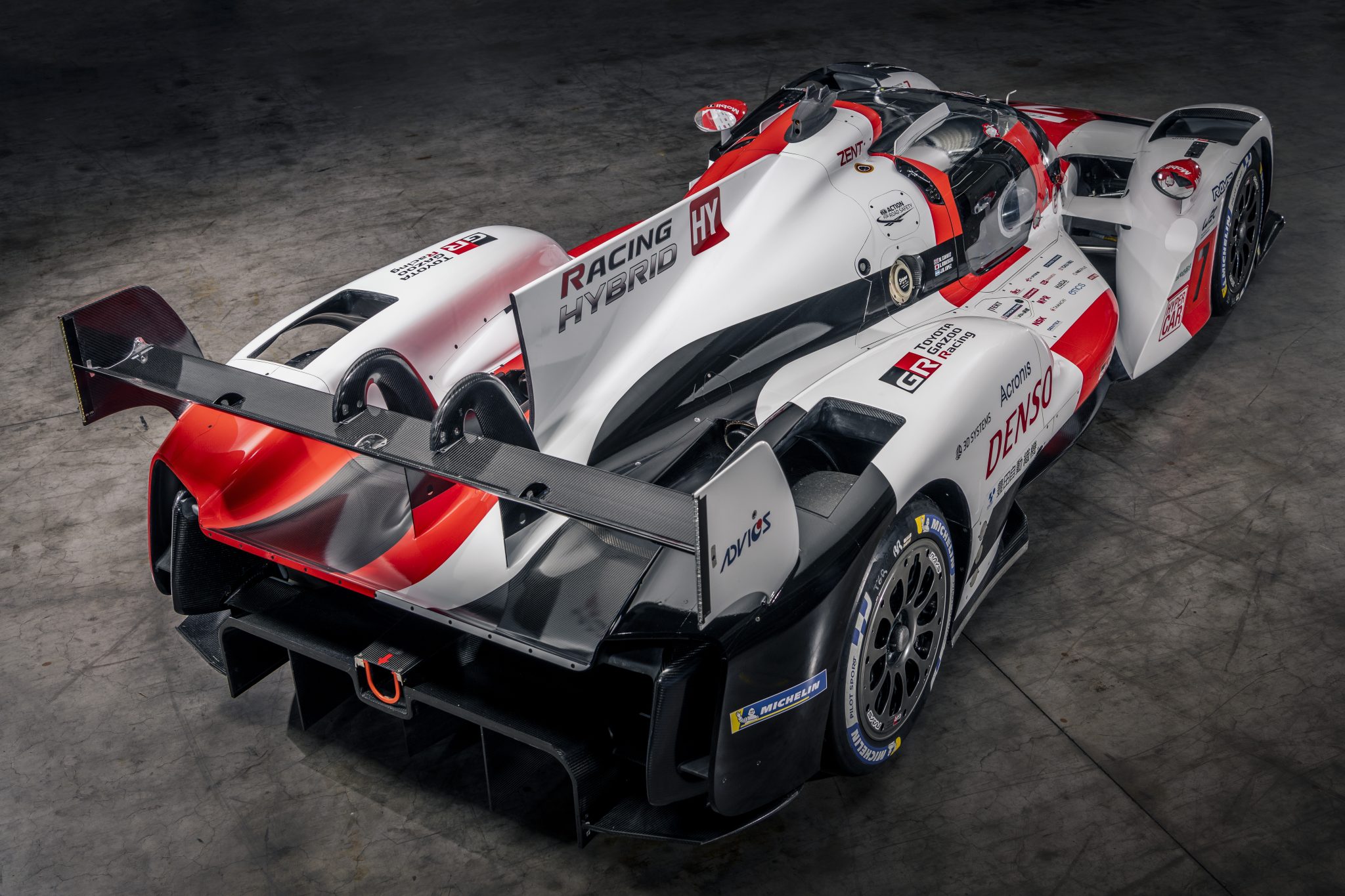 GR010 Hybrid, tech specs:
Bodywork Carbon fibre composite
Gearbox Transversal with 7 gears sequential
Driveshafts Constant velocity tripod plunge-joint driveshafts
Clutch Multidisc
Differential Mechanical locking differential
Suspension Independent front and rear double wishbone, pushrod-system
Springs Torsion bars
Anti roll bars Front and rear
Steering Hydraulically assisted
Brakes Akebono mono-block alloy callipers with carbon ventilated discs
Rims RAYS magnesium alloy, 13 x 18 inch
Tyres Michelin radial (31/71-18)
Length 4900 mm
Width 2000 mm
Height 1150 mm
Weight 1040kg
Fuel capacity 90 litres
Engine V6 direct injection twin-turbo
Valves 4 per cylinder
Engine capacity 3.5 Litre
Fuel Petrol
Engine power 500 kW / 680 hp
Hybrid power 200 kW / 272 hp
One thing that will remain completely the same is the driver line-up of the Toyota Gazoo Racing.