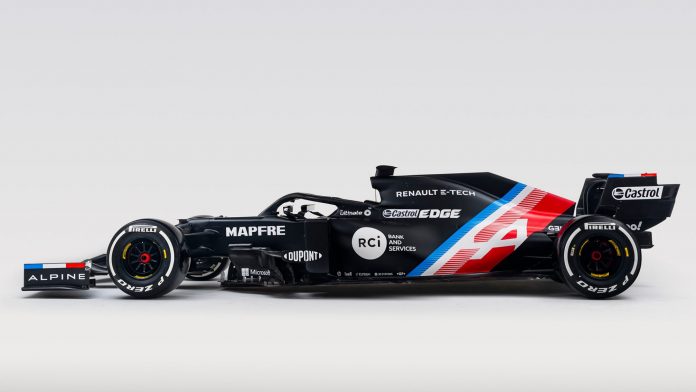 Renault F1 team will be entering the Formula 1 competition under new name, the one of its sports car sub-brand Alpine. They are firstly revealing interim "temporary winter" livery ahead of the scheduled launch of the new car for 2021 season A521.
After Luca de Meo took over the role of Renault Group CEO last year, he presented new strategic plan in which the Alpine brand will take central role in their sports racing activities.
Formula 1 will be the pillar of their new racing name Alpine, but they will also compete in World Endurance Championship (WEC). Their sight is set on possible entrance in Formula E in cooperation with Lotus. They also revealed plan to leverage Lotus and their facilities, resources and expertise for joint design and development of electric sports car.
All these news come after earlier they ousted Renault Formula 1 Team managing director Cyril Abiteboul and appointed Laurent Rossi as CEO of Alpine brand, with anticipated appointment of Davide Brivio as CEO of Apline F1 Team and Marcin Budkowski working under him as a team boss.
New interim livery features all black base, with Alpine logo derived from blue, white and red color at the back of the car.
Esteban Ocon and returning double world champion Fernando Alonso will drive Alpine F1 car A521 in 2021 season.