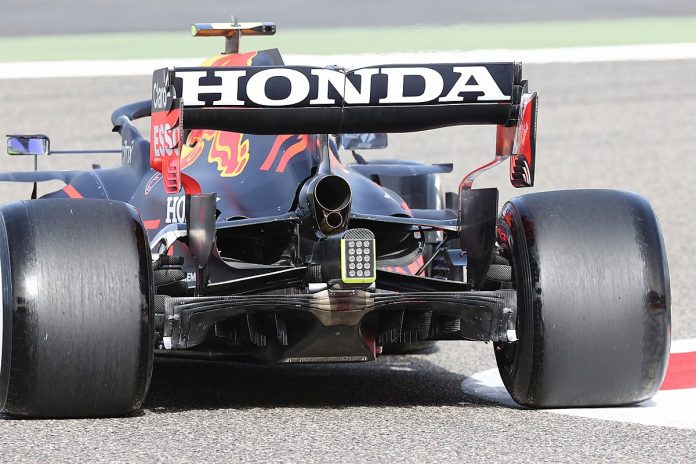 Hard work and dedication by Honda's brilliant engineers needed to be backed by Formula 1 experience to finally produce mighty power unit that will mount championship challenge together with Red Bull Racing. If they manage to dethrone Mercedes for the first time in this Formula 1 hybrid era, it will be fitting end for Honda before they leave Grand Prix racing.
Three races into the 2021 season and it is evident that for the first time since introduction of the hybrid power units, Red Bull Racing and Honda are proper rival to the all conquering Mercedes AMG Petronas F1 Team. But as it is often the case in such a competitive championship, it was tough and long road for Honda since their Formula 1 return in 2015 with McLaren. But resilient and deterministic Honda team, engineers and leaders have made great performance leap with their newest RA621H engine, who is as it seems also a durable and reliable engine.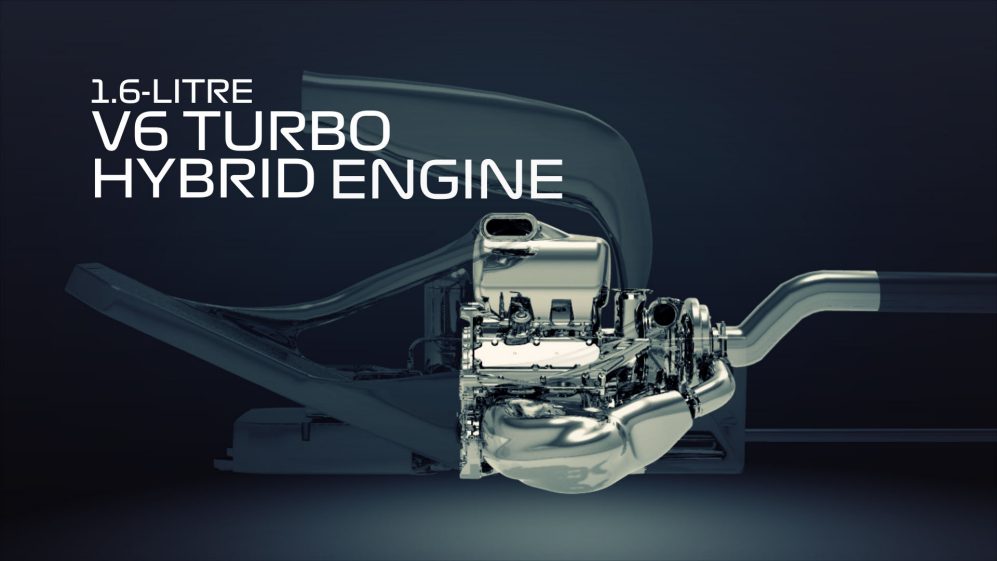 Honda's sudden announcement of their withdrawal from Formula 1 last year prompted this major engine overhaul, which according to Honda was originally planned to be introduced in 2022 season. They have run out of ideas with previous engine design and structure, and if they wanted to have any chance to win championship before they conclude their Formula 1 involvement a completely new design was needed especially for the internal combustion engine.
This rush put even more pressure and risk factor on them. Will the engine be ready and reliable if engineered and produced in such a shortened time frame? What they achieved according to them is "miraculous technological achievement".
Modern Formula 1 power units are as complex as they are efficient and powerful, high tech systems with six main pillars: V6 internal combustion engine, turbo charger, MGU-K, MGU-H, battery(energy storage), and ECU(electronic control unit). Even though continuous development and improvement is essential on all elements of the complex power unit system, Honda prime focus and change was made on the combustion engine, knowing that it is the prime source of power and field for further performance gains.
Key changes for 2021 engine RA621H are:
redesigned smaller cylinder head
more compact, lower camshaft
shortened cylinder bore spacing
changed valve angle
MGU-K and MGU-H as a electrical hybrid systems that recycle energy produced by the brakes and exhaust gases are unchanged, but the turbine and compressor are revised to boost gas energy. This important changes together with greater mechanical efficiency from the combustion engine is adding an increased overall power unit effectiveness.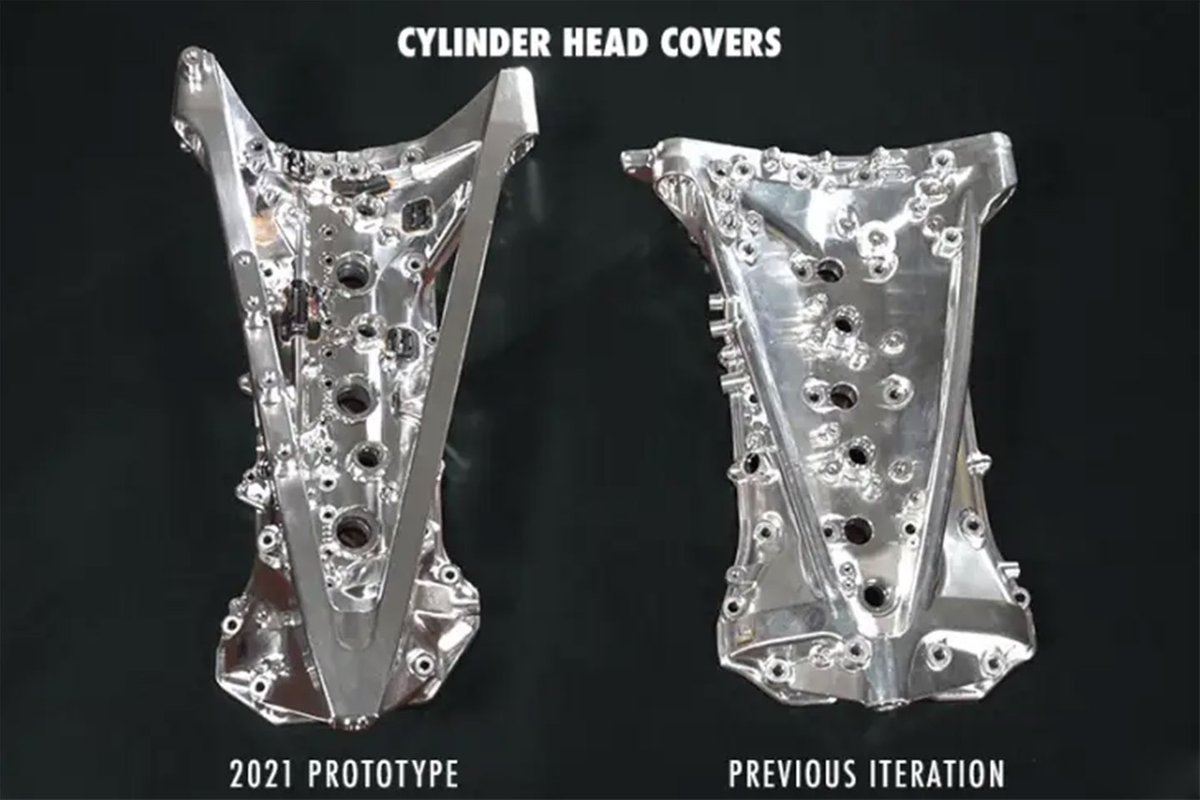 Major engine overhaul (mostly smaller cylinder head and lower camshaft), effectively means even more compact engine design that is helping the overall car packaging. According to Honda, new engine even though the most powerful yet produced by them, is smaller than their first engine in hybrid era the infamous "size zero" engine, that was underpowered and unreliable.
Yasuaki Asaki, Honda's head of power unit development:
"First of all we've changed the camshaft layout to be much more compact, and also brought its position lower down so it's closer to the ground. We've also had to change the valve angle. The main point of what we've changed was to improve combustion efficiency. In order to do so we had to change the valve angle and in order to do that we had to change the camshaft.

We've also had to make the head cover lower and more compact, which means that the way that air flows over it has become a lot better. And we've also lowered the centre of gravity of the ICE.
Another thing we changed is the bore pitch, by reducing the distance between one bore and the next, we've made the engine itself shorter, smaller.

In the old engine straddling the transmission we also had a bank offset whereby the left bank was slightly offset from the right bank. So what we've done is reverse this offset on the new engine so that the right bank is forward and the left bank is back. I'm sure you'll appreciate this is a completely new engine. And we've been able to bring it to a point where in just six months we've taken it testing without any issues.

Another point that we've had to think about is the fact that combustion efficiency has go better. And the camshaft output has got better. Due to the rules of physics  the amount of energy that can be stored has changed and it meant that the amount of exhaust energy has decreased. So compared to the recovery that we were getting last year, what we're having to do is increase the amount of crankshaft output, and at the same time ensure that there's a good level of exhaust output, exhaust temperature as well."