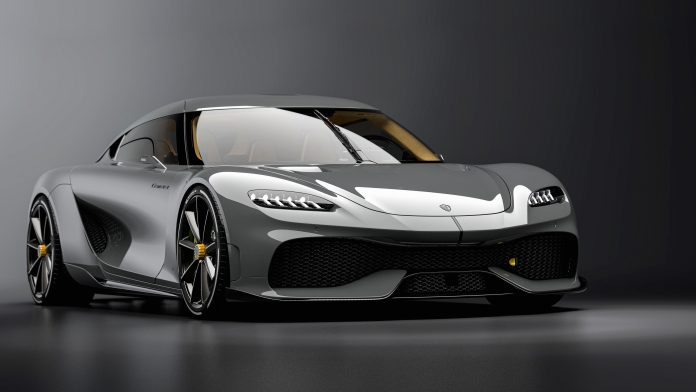 Koenigsegg's first four seater and how they nicknamed it world's first Mega-GT car "The Gemera" is capable to hit 400km/h in a single gear and will propel you from 0-100km/h in just 1.9 seconds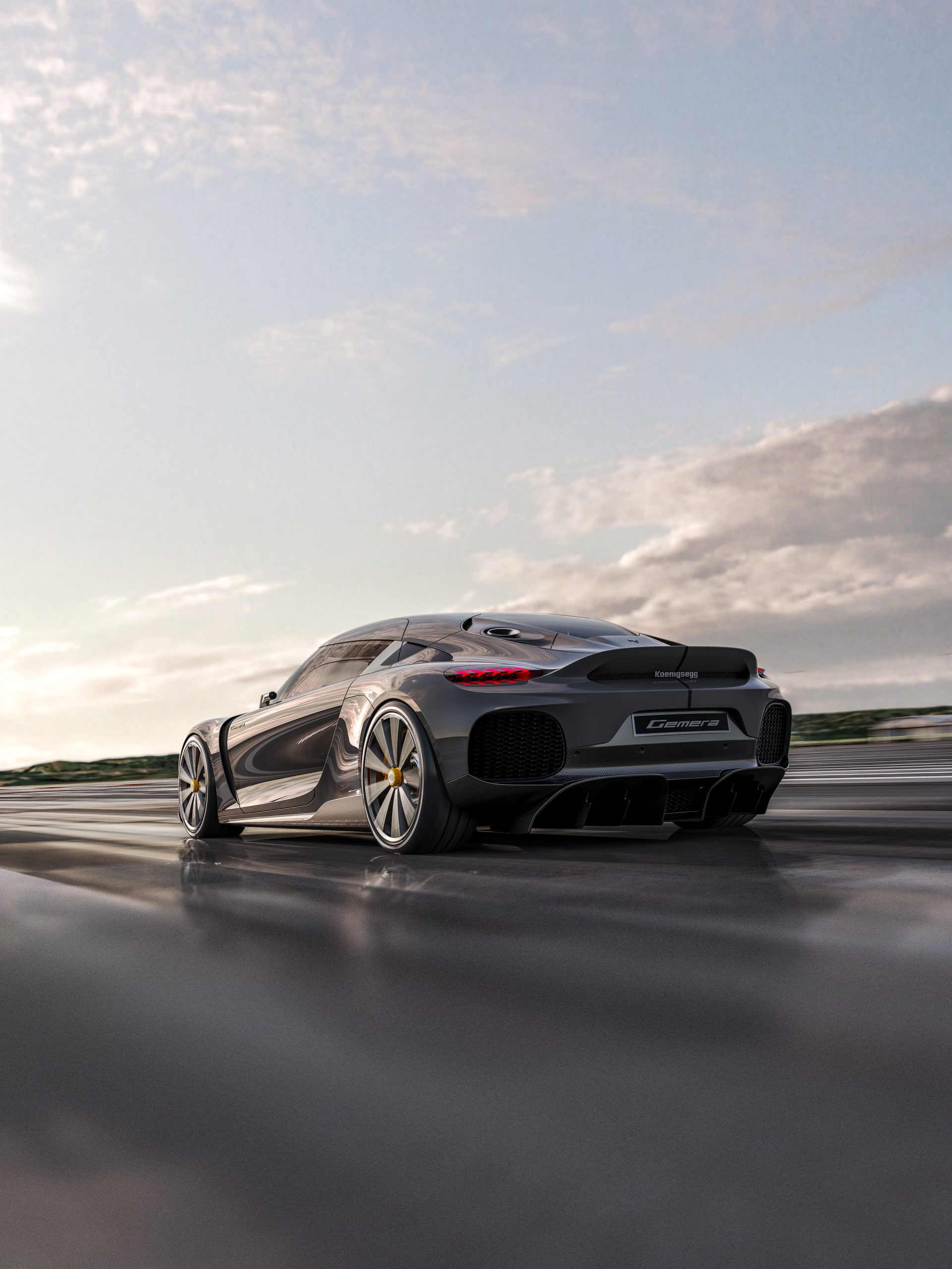 Packed with inspired high-end tech this car complies with Koenigsegg's reputation of producing high-tech high-performance hypercars, the Gemera really is something to behold.
With its robust design but eye catching lines it looks nothing like a four-seater car and that just before two giant doors swing open and new age interior design can be seen.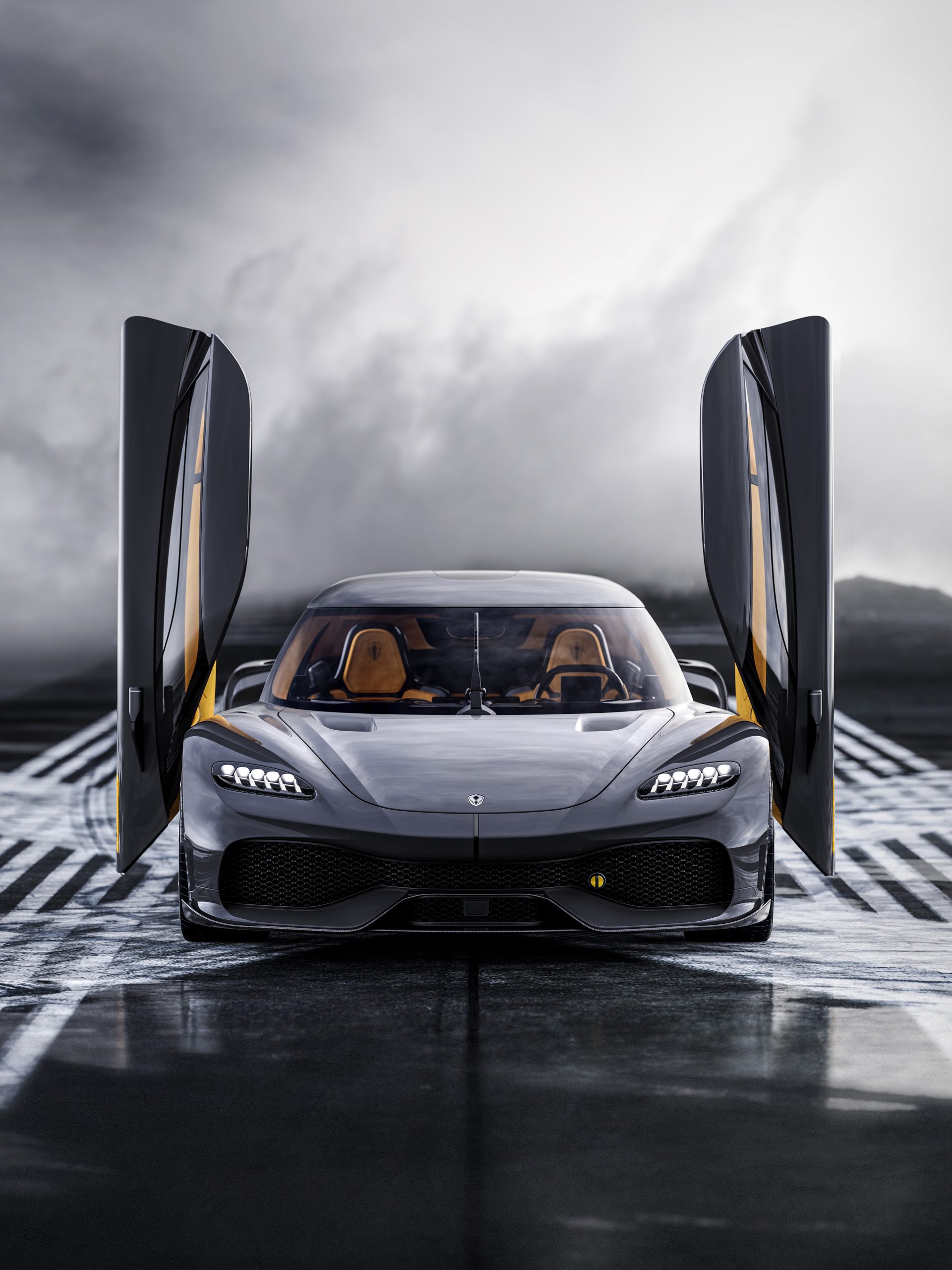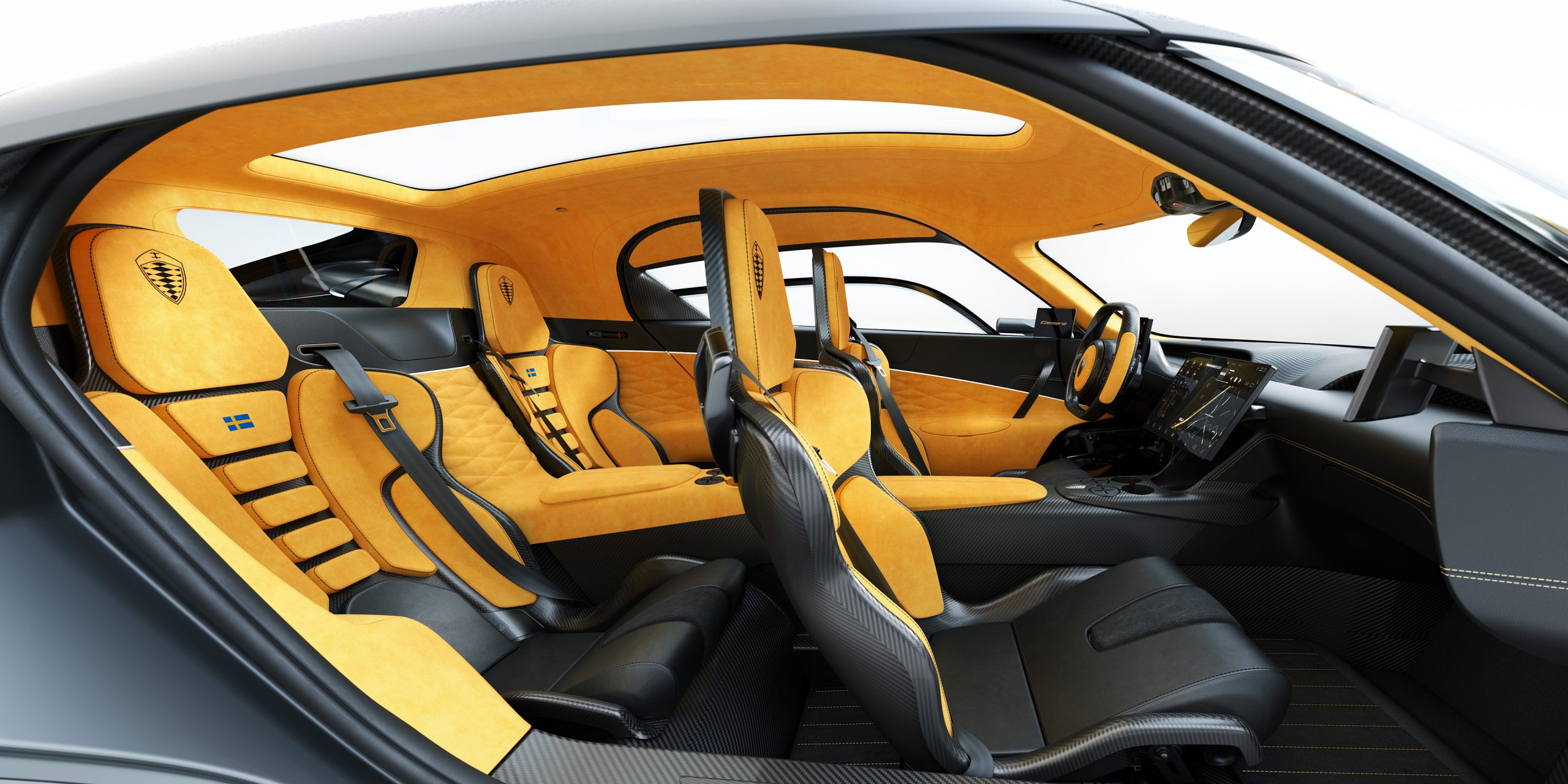 And whats most impressive and talked about Gemera……engine and drive train.
Developed and created by Koenigsegg and its sister company Freevalve, 2.0l three-cylinder petrol engine with twin-turbo, weight just 70kg and produces delightful 600bhp.
Named "Tiny Friendly Giant" (TFG) has ability to run on second generation CO2 renewable fuels, with lowered emissions and consumption this jewel is packed with extreme performance.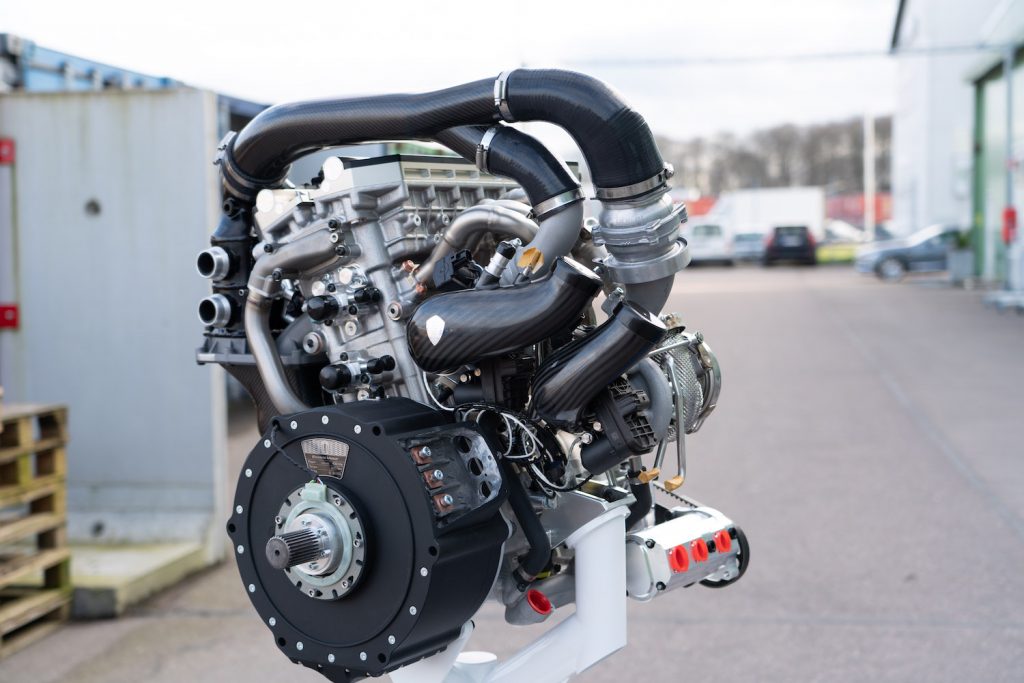 So how this TFG produces so much power output?
Well Koenigsegg uses FreeValve technology a system that operates intake and exhaust valves with pneumatic actuators allowing per valve control.
Twin-turbo can be incorporated in this three cylinder engine because FreeValve tech allows six exhaust valves to have six exhaust headers from three cylinders for the twin-turbo system.
Explained in detail in this short video
Combined output of 1700 bhp comes with three E- motors, one for each rear wheel with 500 bhp and 1000Nm, and one E-motor on the crankshaft producing extra 400bhp and 500Nm to power the front wheels, that's 1100 bhp when combined with addition of TFG's 600bhp(at 7500rpm) and torque of 600Nm(2200rpm to 7000rpm). The total combined output of Gemera comes to 1700bhp or 1,7MW, a truly astonishing numbers.
Gemera has total range of 1000 km, internal combustion engine has a range of up to 950km and 50km electric only range.
Another high tech solution is Koenigsegg Direct Drive Train(KDD), it reduces drive train losses compared to traditional drive transmissions by 3 to 5 % because it is providing ultimate response in the form of single gear direct drive.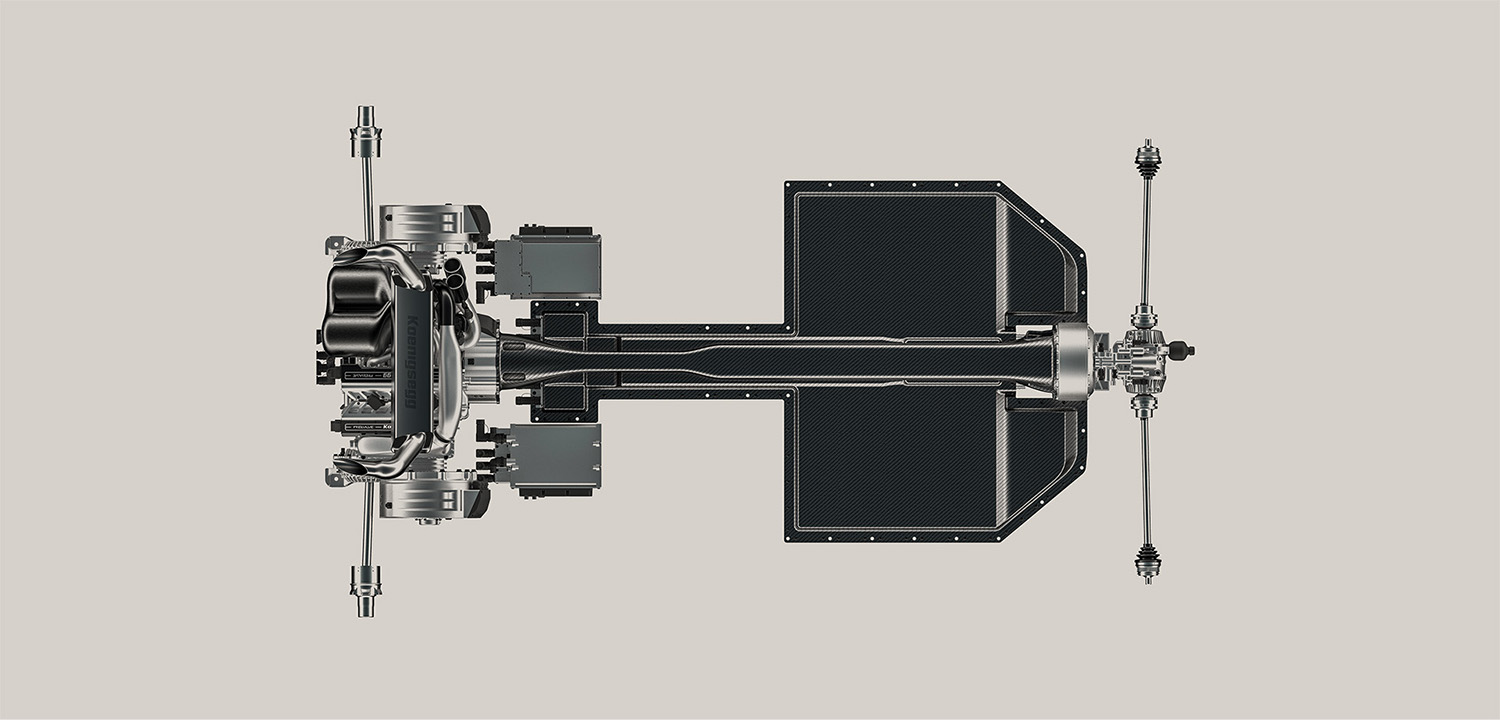 Last but not least important, Gemera has all wheel drive, all wheel torque vectoring and all wheel steering offering safety and great traction.