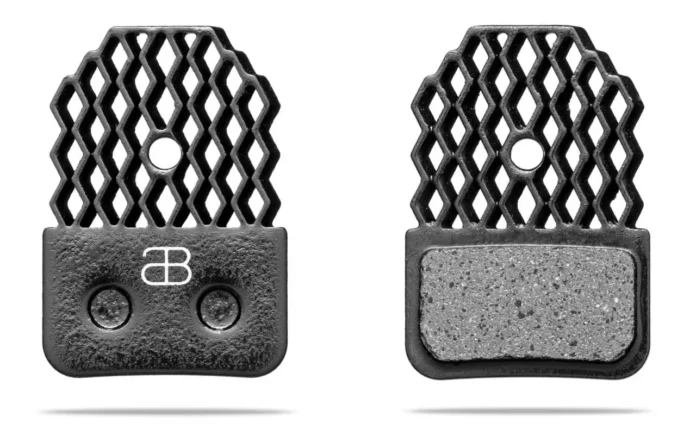 absoluteBLACK are notorious for their forward way of thinking when they introduce their bespoke bike components.
Cooling fins to disc pads, completely new friction compound with modified graphene and bespoke backplate coating with graphene, absoluteBLACK with GRAPHENpads are opening new directions for design and engineering of bike components.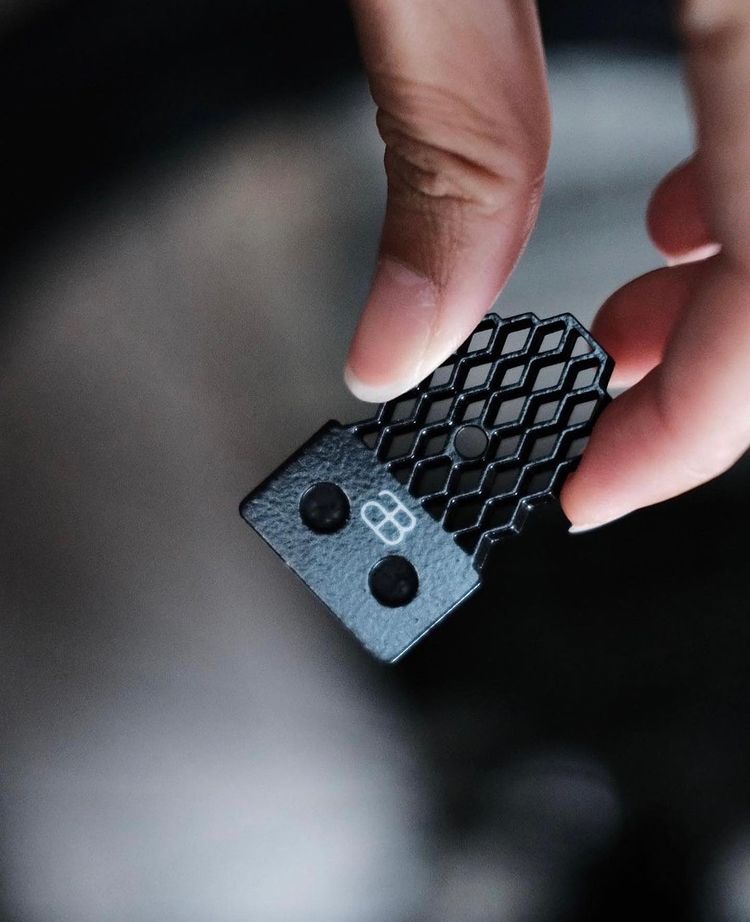 Why they are different and what's unique with GRAPHENpads
absoluteBLACK puts the main focus with GRAPHENpads on reliable braking by keeping the temperature of the pads as low as possible. This is done by clever design and using advanced materials in an effort to better the competitors and give the rider important gains on descend.
According to absoluteBLACK with their new GRAPHENpads they manage to reduce the disc pad and rotor temperature by up to 35% which completely eliminates brake fading. absoluteBLACK have introduce to the market brake pad with predictable power, initial braking bite and perfect modulation throughout a long descend.
GRAPHENpads are the only brake pads on the market that completely eliminate toxic copper as a part-material incorporated in the friction compound of the brake system. absoluteBLACK have instead pioneered modified graphene used in their new friction compound.
Another pioneering bit from GRAPHENpads are angled radiator fins for superior airflow and cooling (these radiator fins are patented by absoluteBLACK).
Modified graphene in the friction compound, backplates covered in graphene heat dissipating coating and the angled radiator fins give GRAPHENpads crucial advantage over competition by improving braking performance, durability and greater heat transfer from the friction material.
By using graphene as a disc pad friction material absoluteBLACK have managed to greatly prolong life span of the brake pads and rotors, on a hilly terrain they last 8000 km.
Noting the advantages
absoluteBLACK notes a range of areas where GRAPHENpads have an edge under braking over other brake pads, they enhance predictability and power of braking, they give faster stopping and better modulation, quiet braking with no brake fade thus improved confidence when descending.