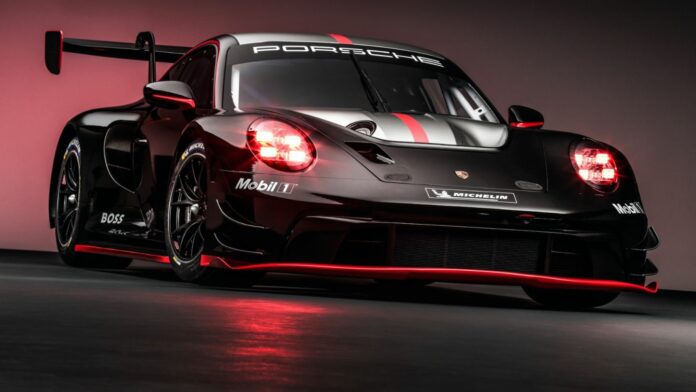 The youngest generation of the Porsche 911 GT3 R starts another chapter of the racing story worldwide for the famous Stuttgart brand. Porsche describes the GT3 racer as a perfect race car, with more power, performance and improved aerodynamics.
Single seater customer race car, is homologated for the GT3 class based on the 911 GT3 (992) model.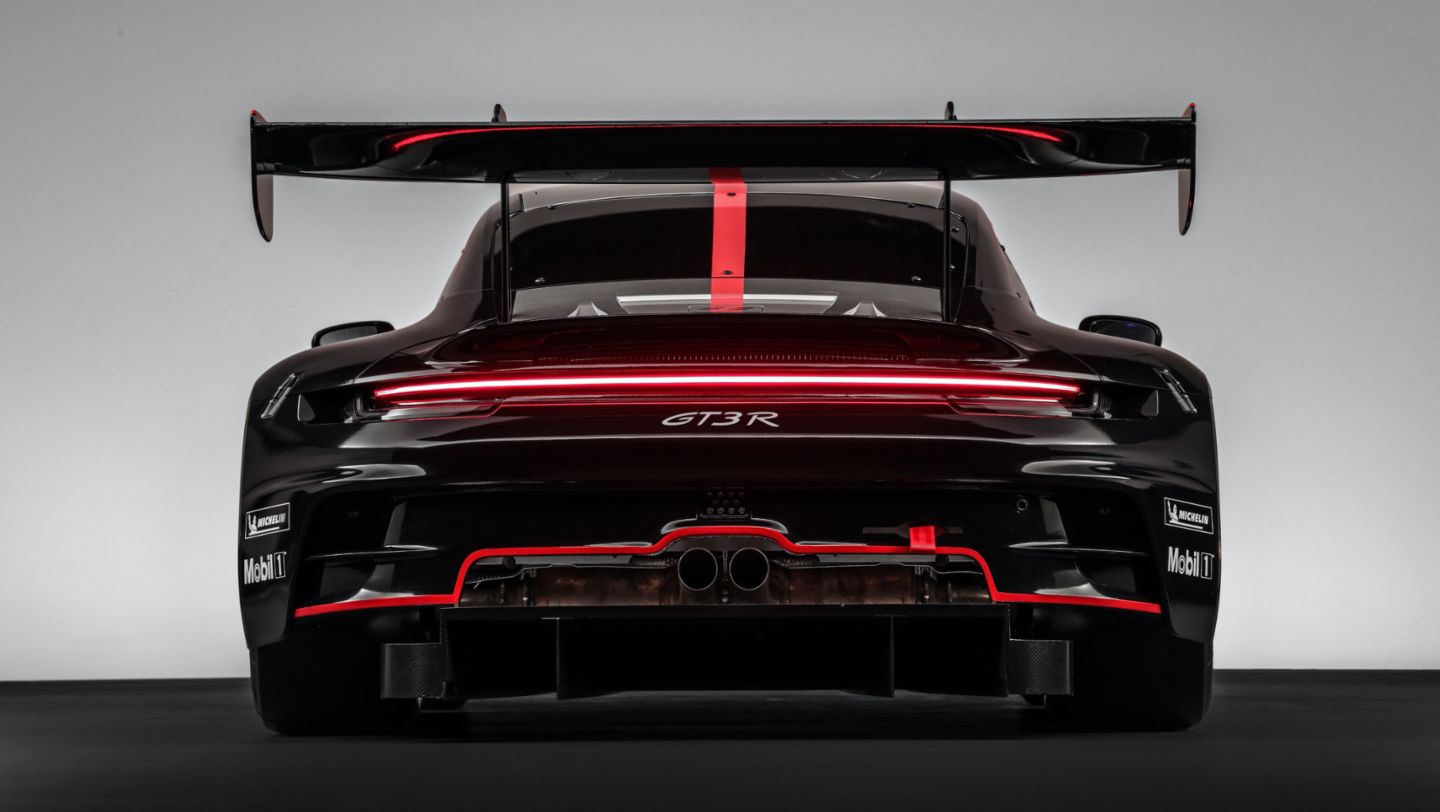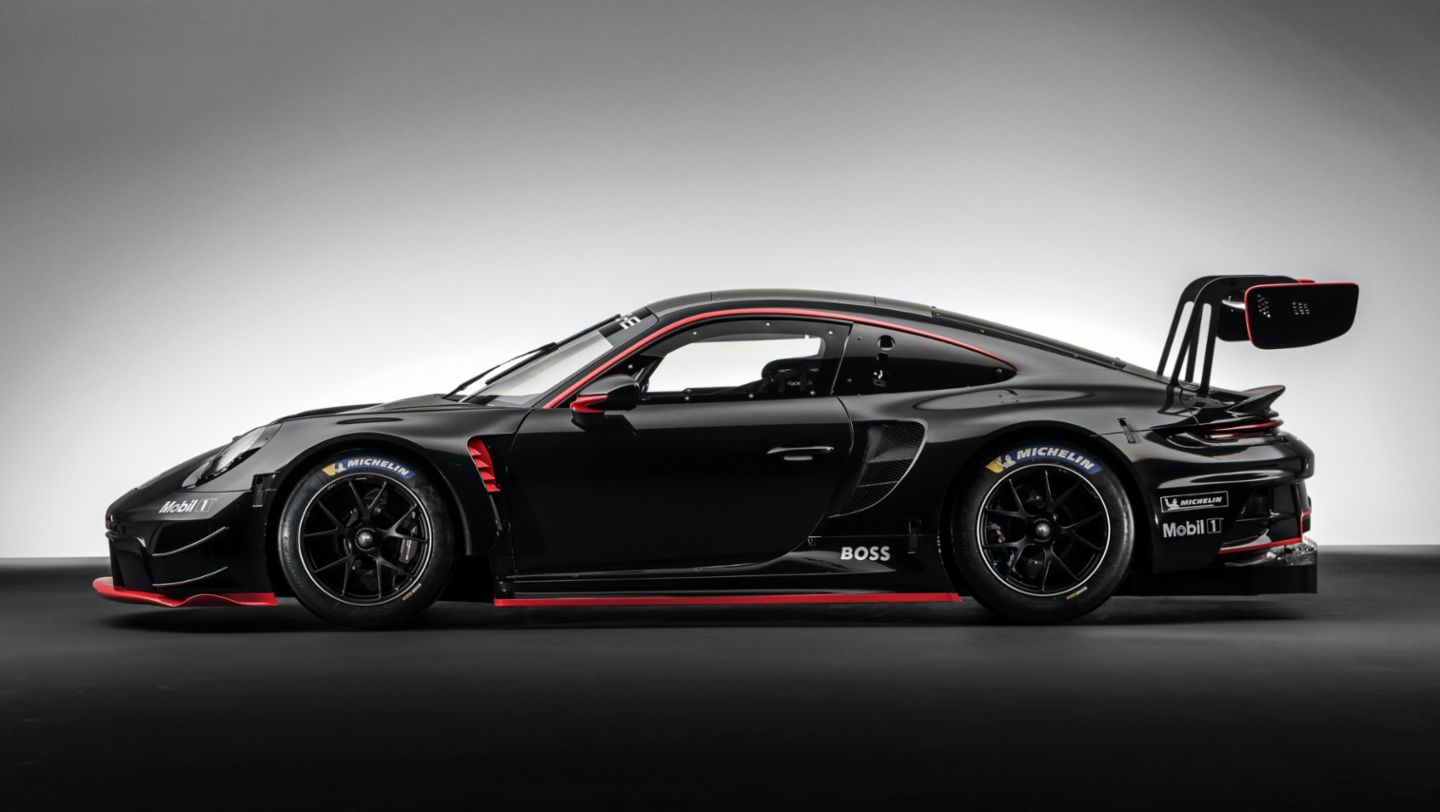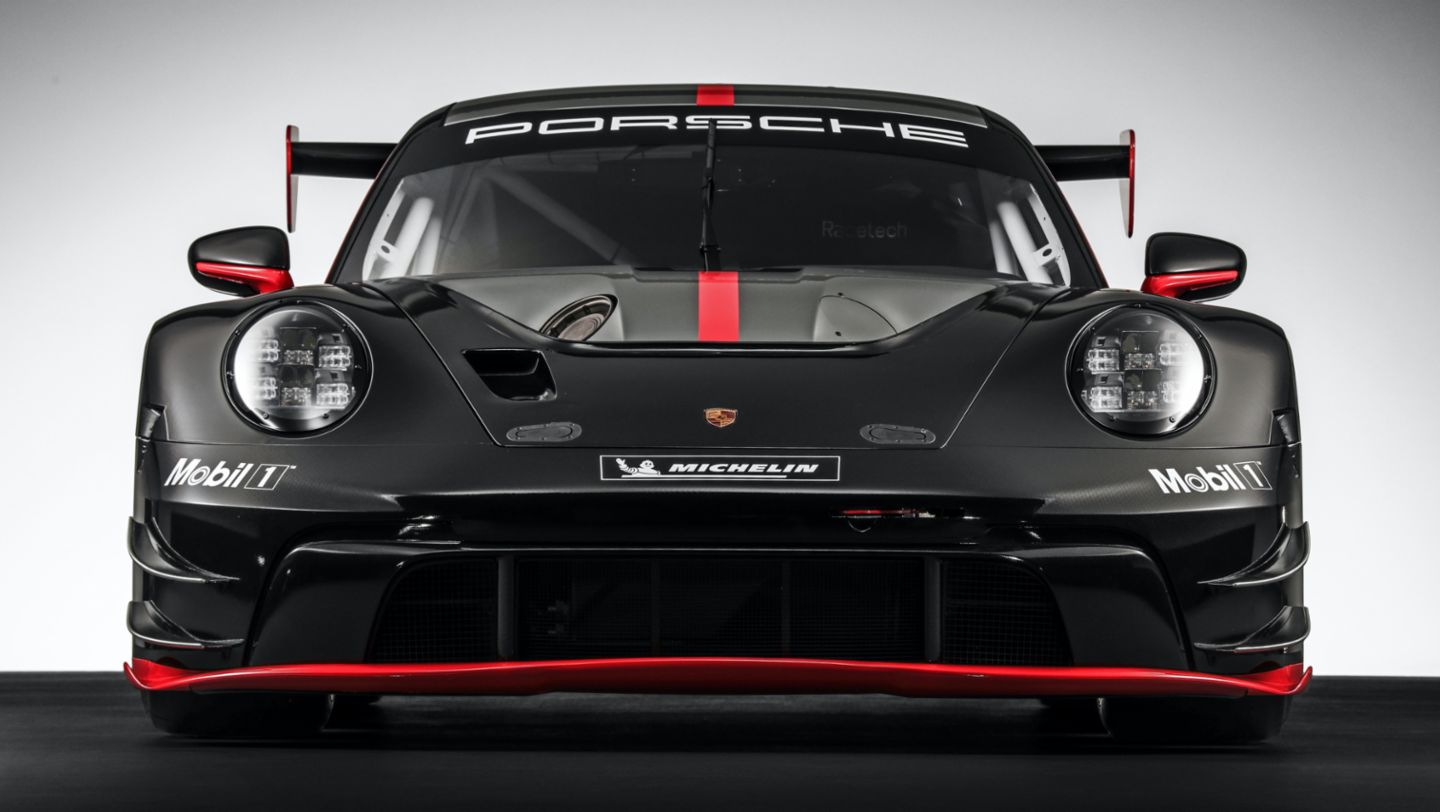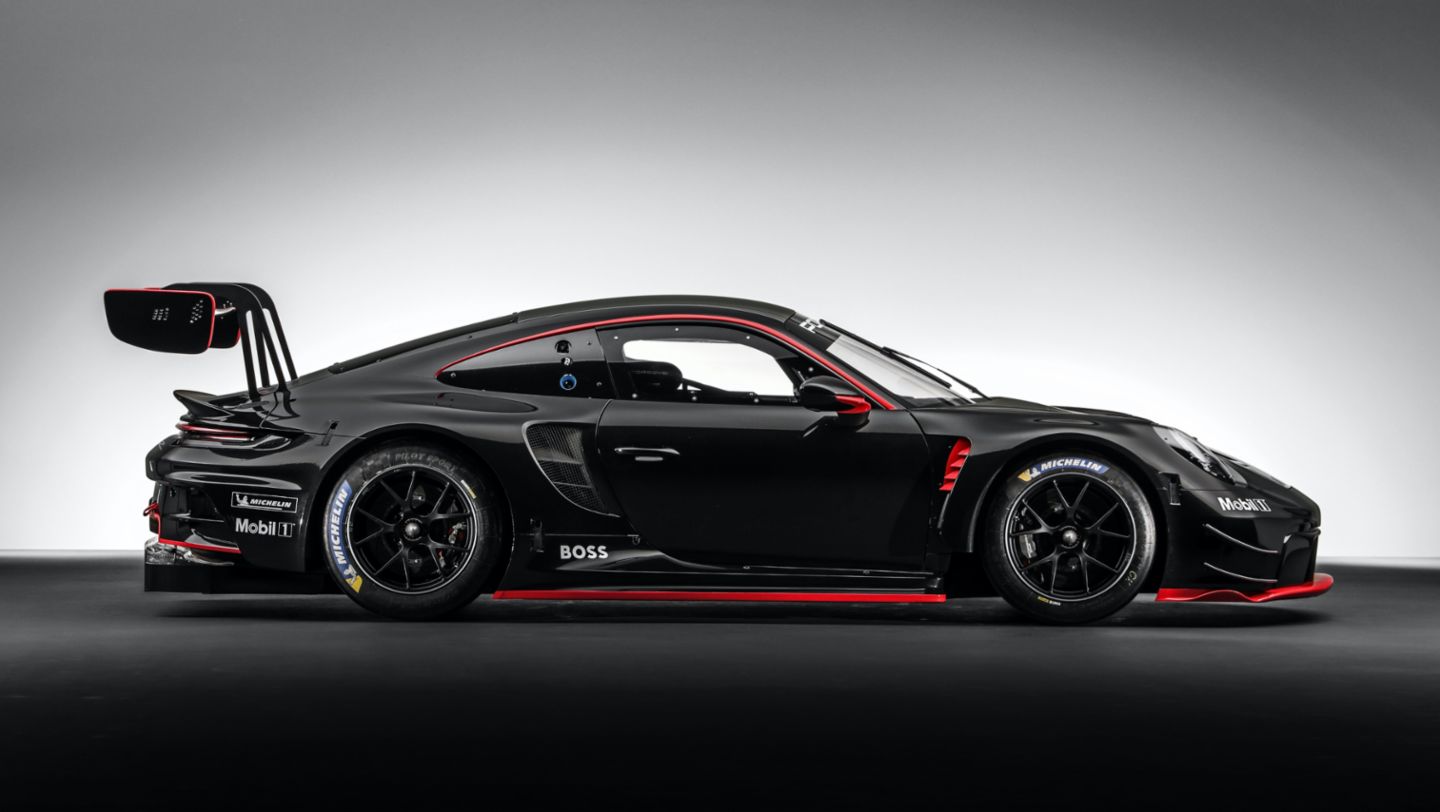 The body made of lightweight carbon with 911 legendary harmonious shapes, is combined with highly efficient aerodynamics. The end result of this will be increased agility and driving precision necessary for the GT racing. Porsche 911 GT3 R intelligent aerodynamic concept ensures optimized airflow from the front to the rear of the car where the new rear wing is mounted, offering constant aero performance.
Light-weight body is due to Porsche aluminum-steel design coupled with the fully closed carbon underfloor.
Performance of the engine seen through numbers are also impressive. The 992 engine generation is rear mounted water cooled, no turbocharger, six cylinder boxer, with 4194 cc displacement. Some of the tech solutions integrated in the power unit are the four-valve technology, direct fuel injection, carbon fiber intake manifold, six throttle butterflies and centrally mounted race exhaust system with twin tailpipes.
This offers increased engine torque, improved torque curve for better drivability and power output of 416 kW/565 hp.
The power is transmitted through six-speed constant-mesh gearbox. Transmission system has mechanical limited slip differential motorsport carbon clutch, electrohydraulic clutch actuator and paddle shift with electronic shift barrel actuator.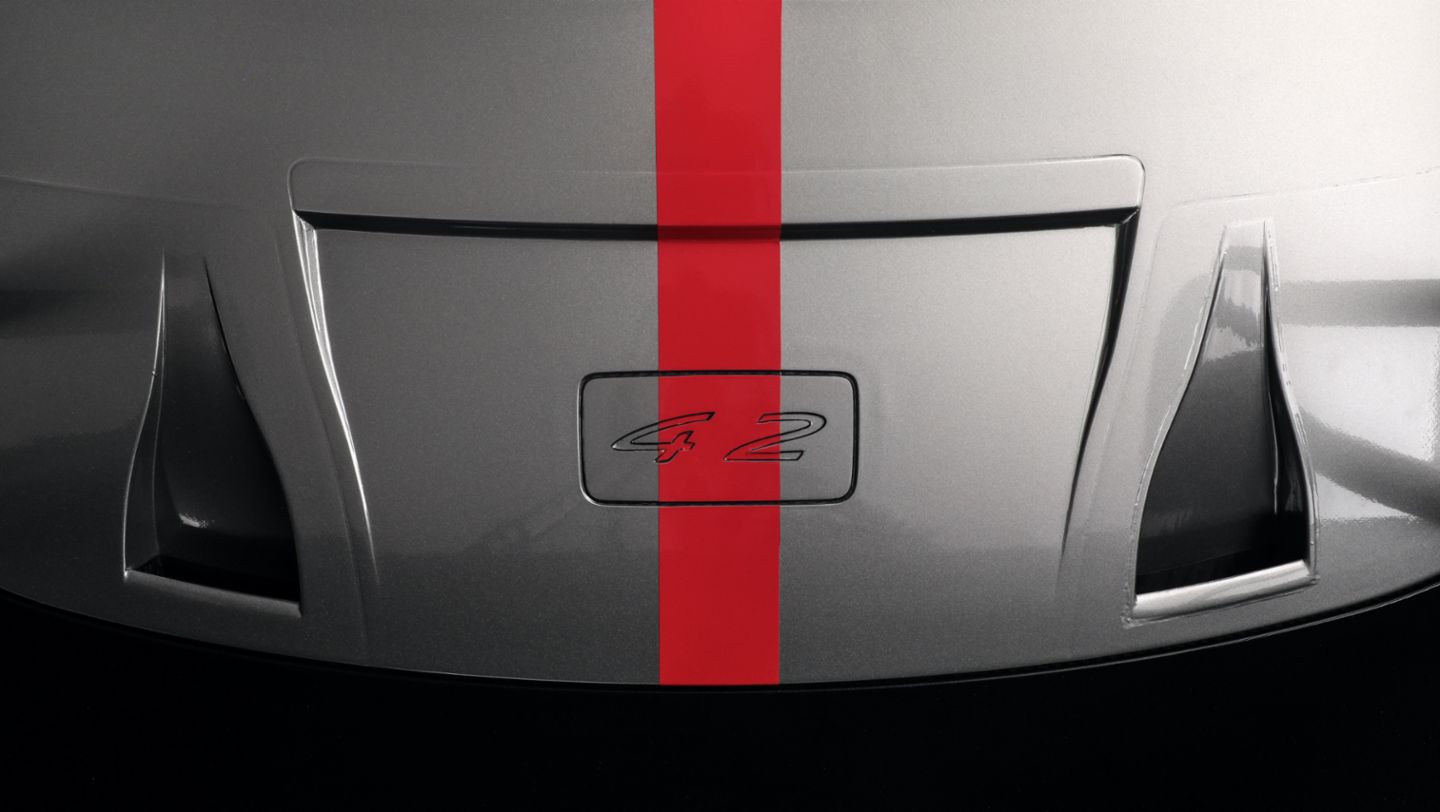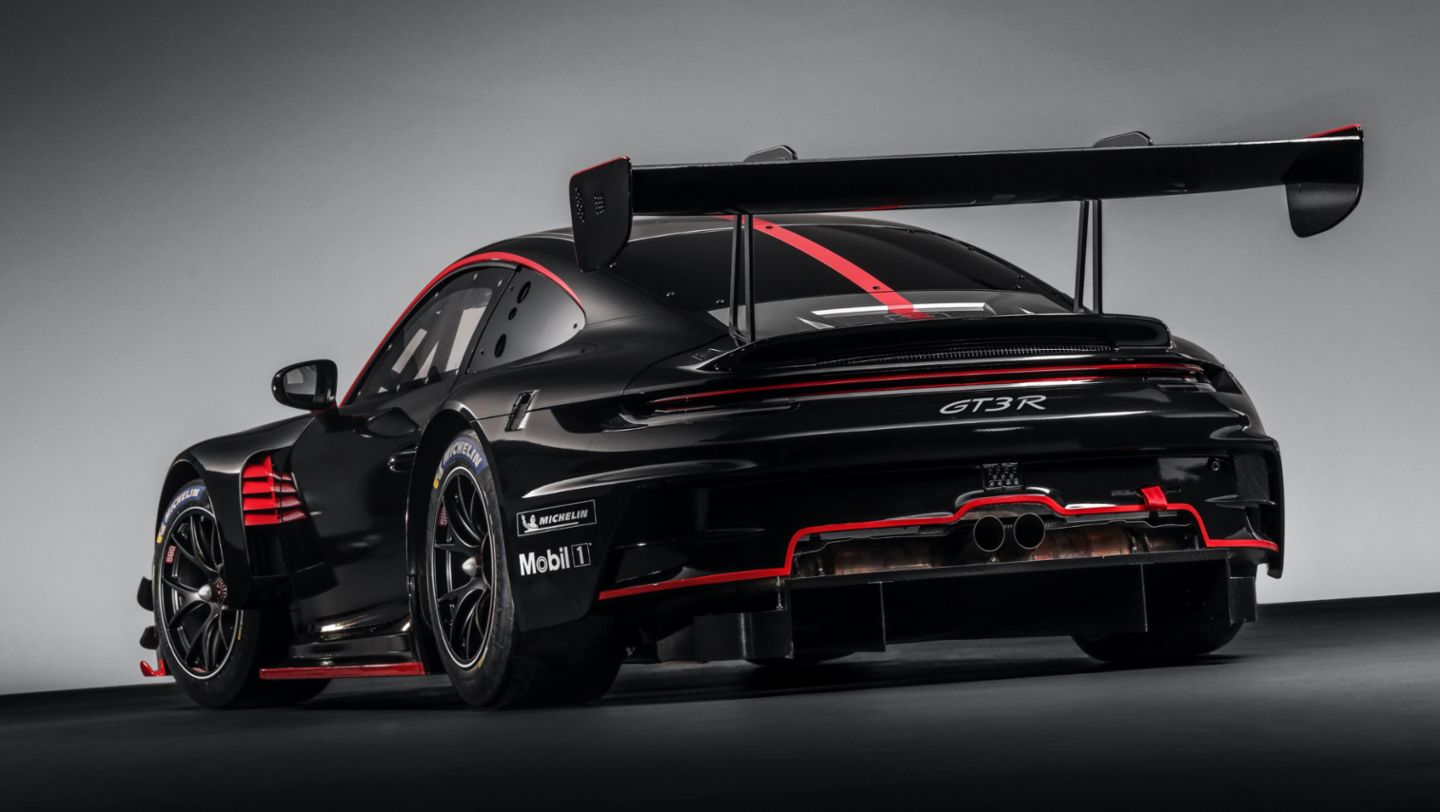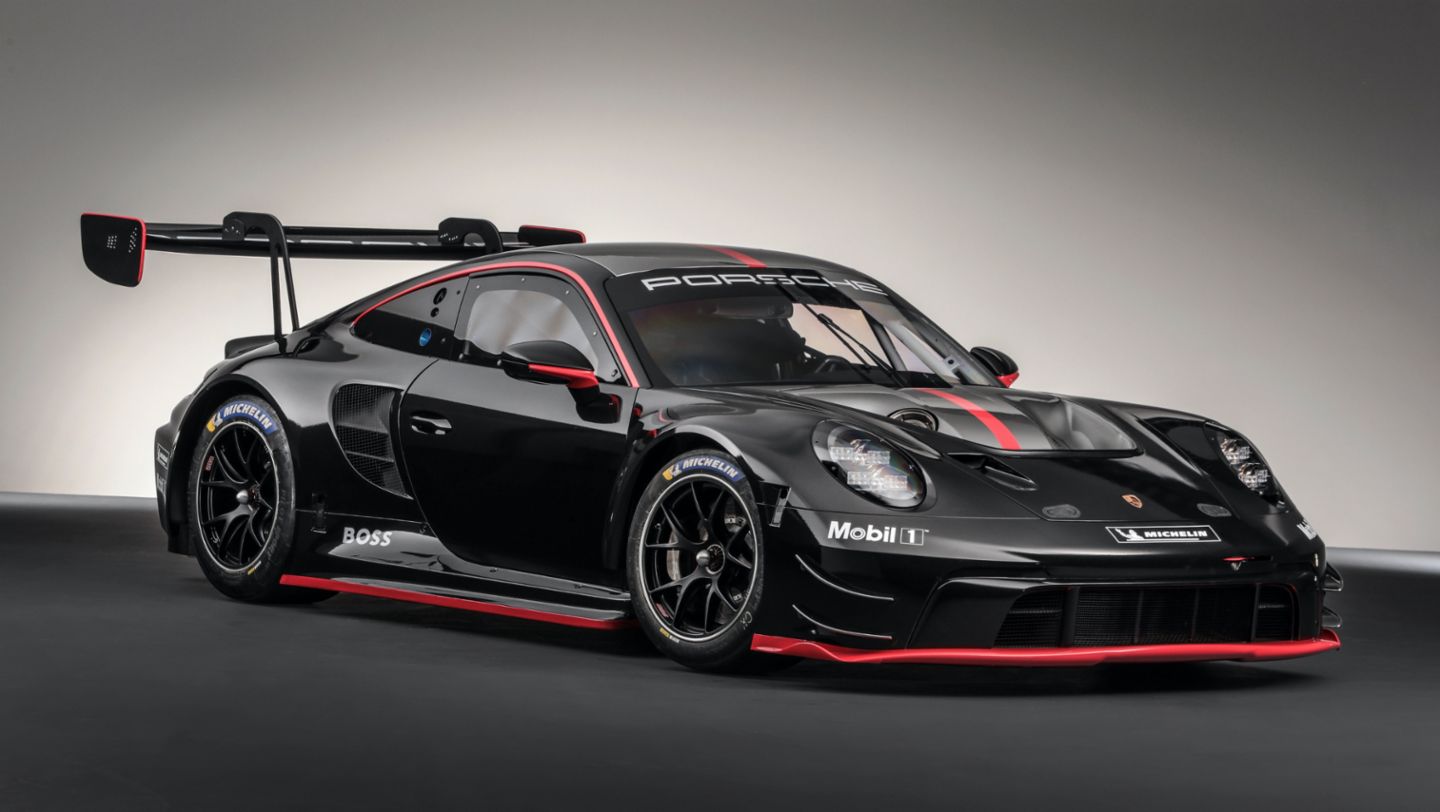 For better mechanical drivability the Porsche 911 GT3 R has increased track width and wheelbase. The optimized positioning of the front and rear axles free up space for the new aerodynamic underfloor. 911 GT3 R has generally improved suspension with new generation of damper including blow-off (5 way adjustable), this range of new and optimized details on suspension are giving even better drivability, allows more precise steering, gives a chance for faster set-up changes and less wear on the rear tyres.
Brake system is comprised of two separate brake-circuits for front and rear axels. At the front there are six brake pistons, at the back four aluminum-mono block racing brake calipers, putting the brake pressure on ventilated and grooved steel brake discs.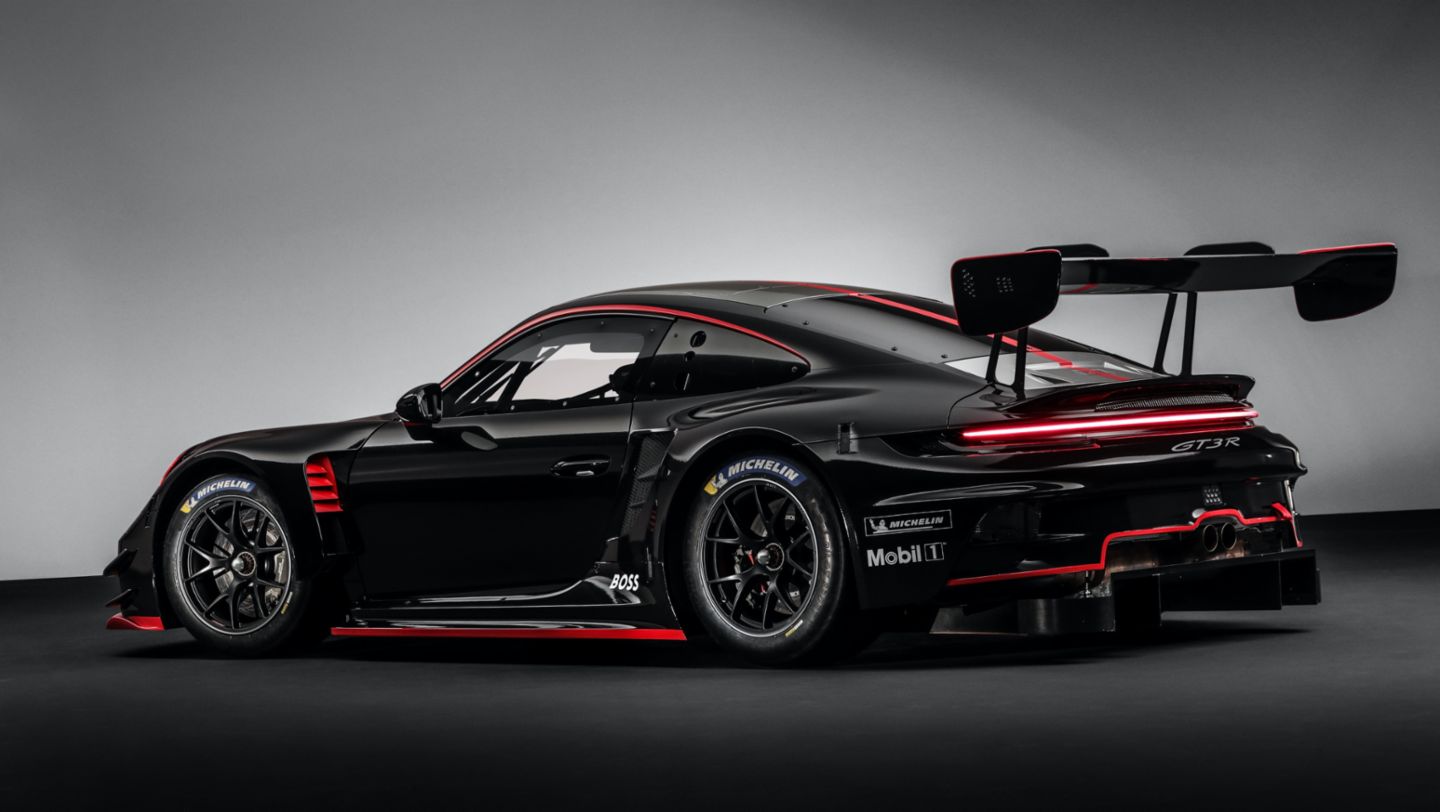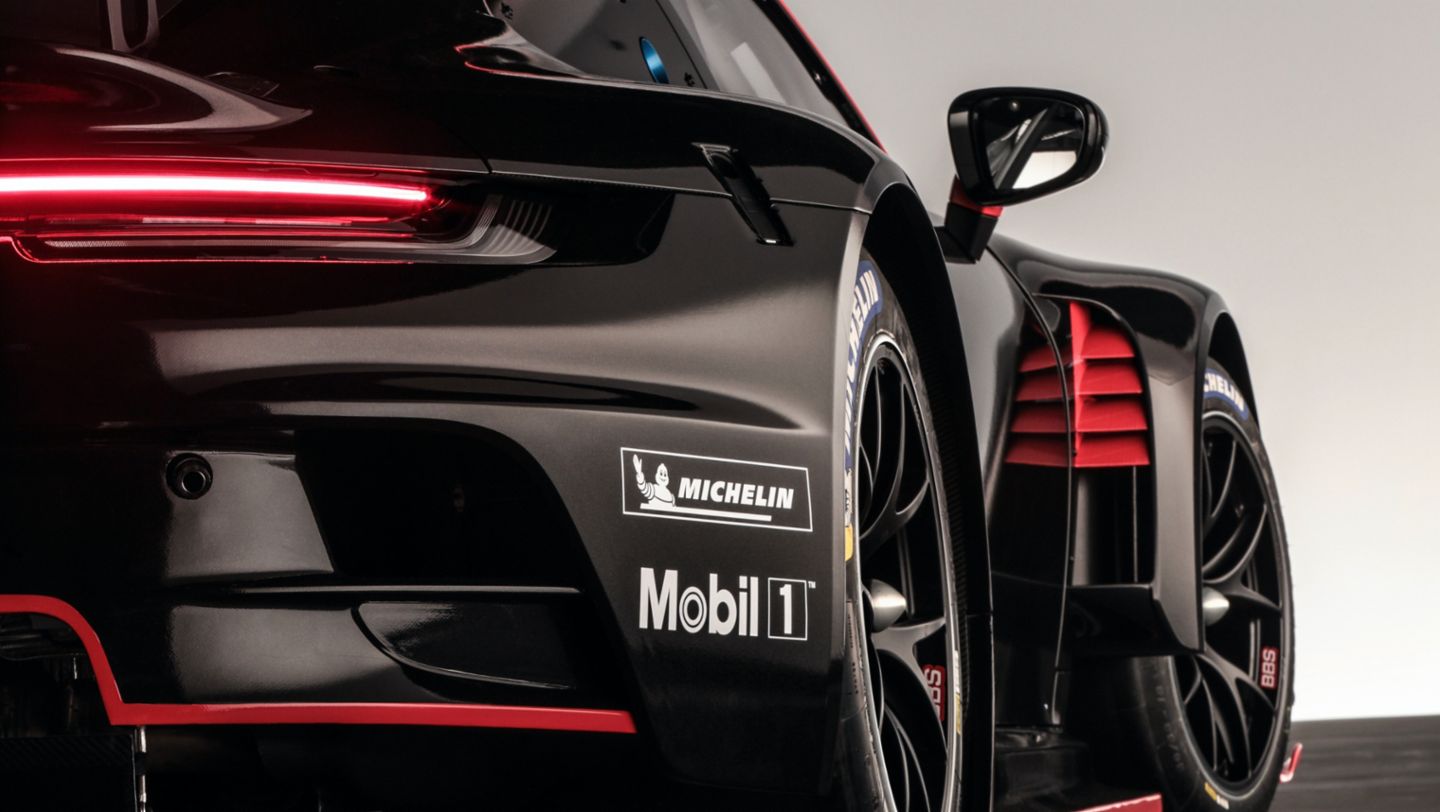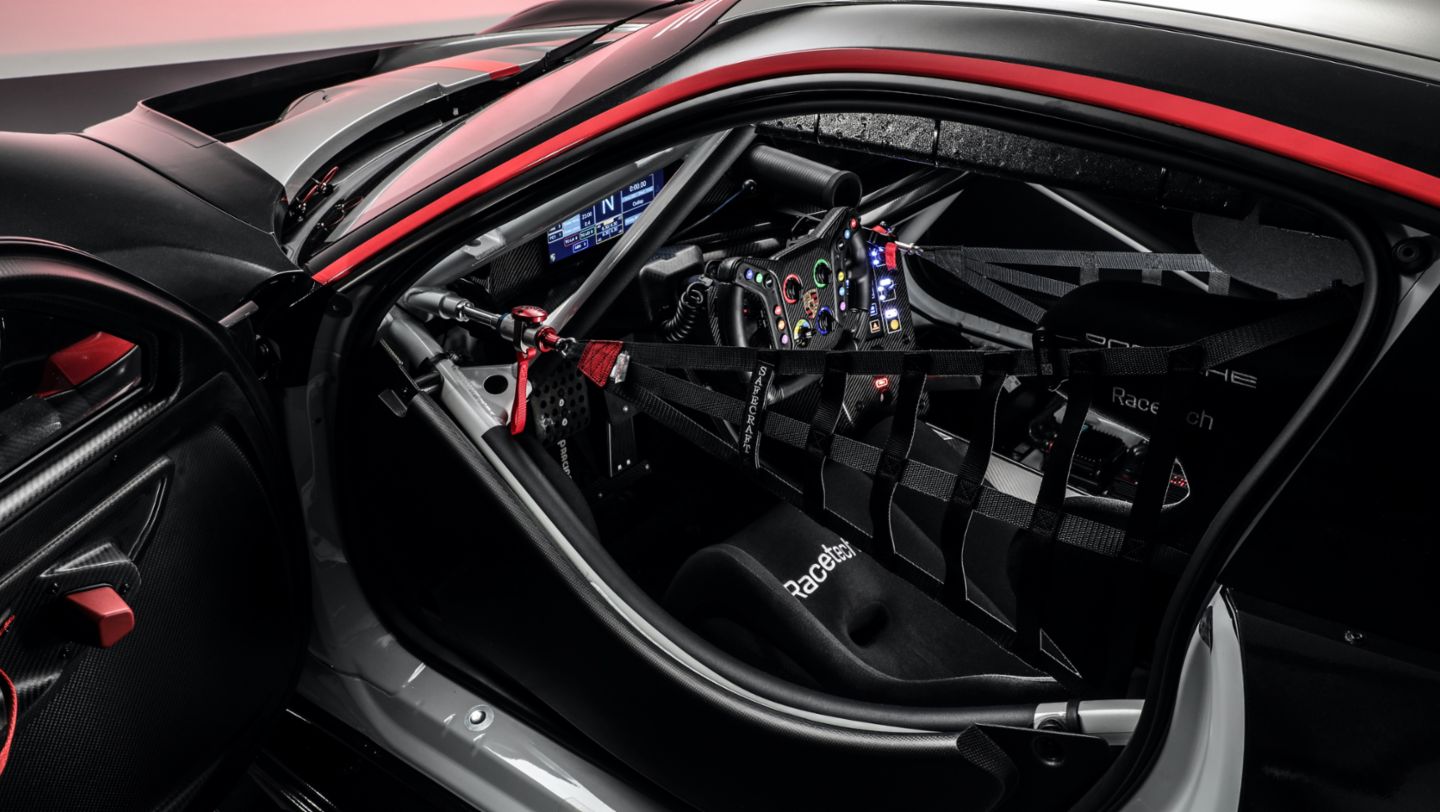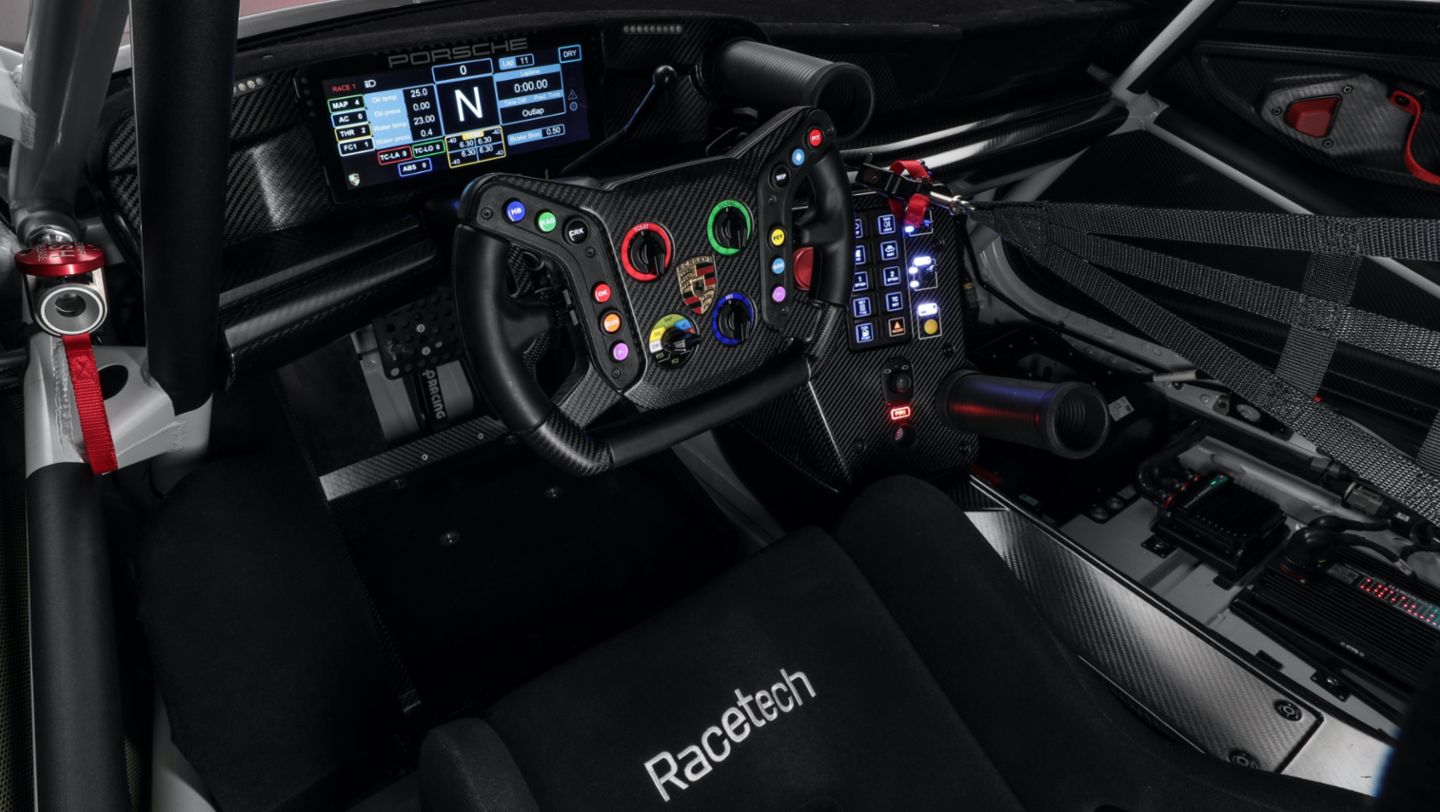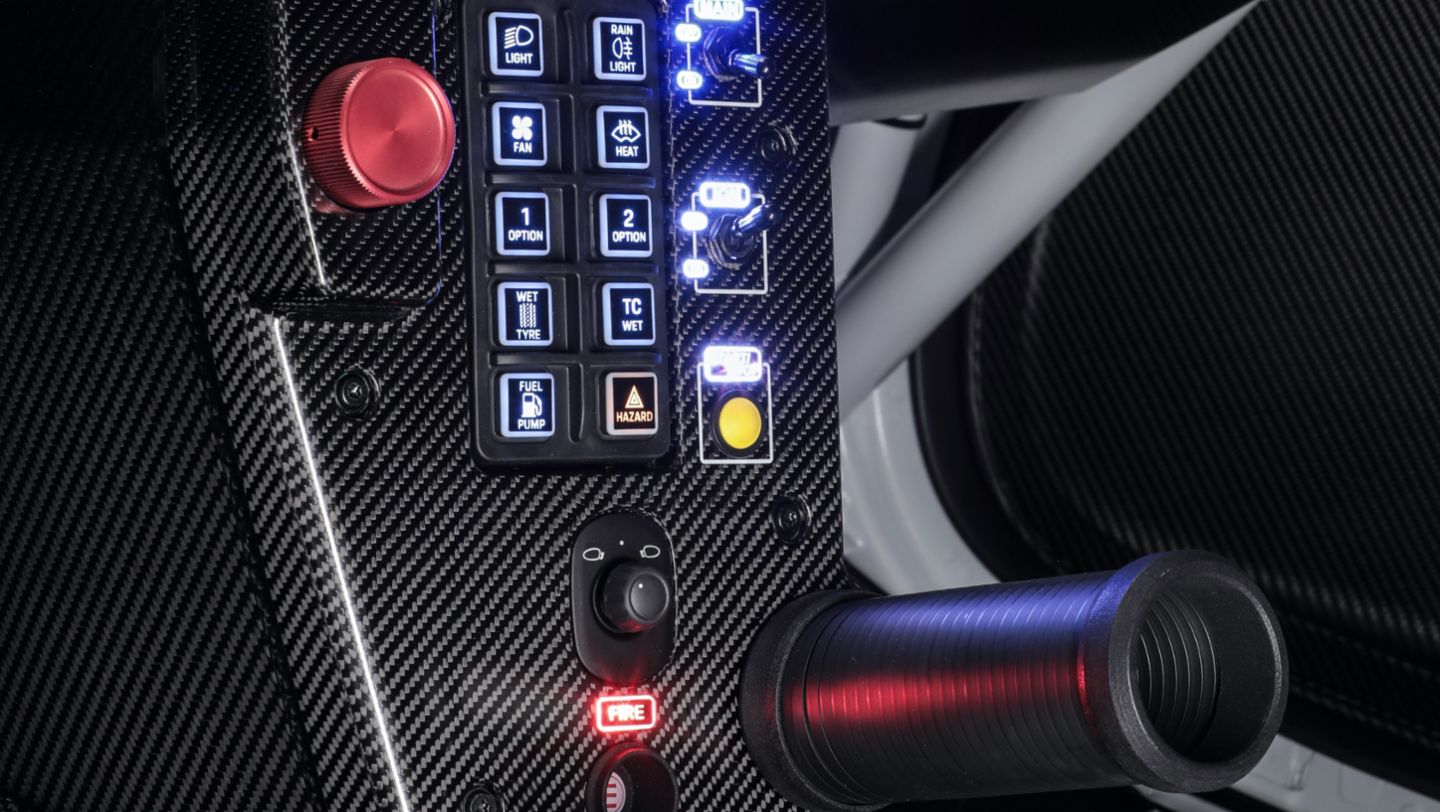 Interior design is uncompromised in terms of safety of the drivers, all required by the FIA regulations. 911 GT3 R has ergonomic interior, with large color display, illuminated colors inside. Sitting position is moved further into the center which aligns good with the improved roll cage.
For many Porsche costumer teams interested to buy new track specific 911 GT3 R, Porsche motorsports offers the new racer at a price of 511.000 euros, plus country specific VAR and other extra costs.
Technical Specs
| | |
| --- | --- |
| Driveline layout | Rear-wheel drive |
| Displacement | 4,194 cm³ |
| Power | about 416 kW (565 hp) |
| Transmission | Porsche six-speed sequential dog-type transmission |
| Motorlage | Water-cooled six-cylinder boxer motor in rear position |
| Weight | about 1250 kg (depending on the BoP) |