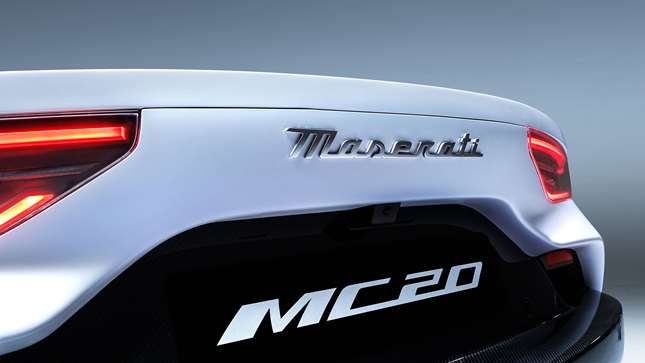 After long wait Maserati is presenting us MC20 sports supercar with a lot of high tech solutions and clean racing look. Developed at the Maserati innovation lab, MC20 (Maserati Corse 2020) will be largely hand build in Modena, Italy.
It needed thousand computer simulations, and two thousand man-hours in Dallara wind tunnel for MC20 supercar, new born car that will bring Maserati back to racing on road and as planned on track. The end result is sleek, simple unfussy design, with prominent splitter and wide grill at the front, aerodynamic side skirts, butterfly doors and eye catching carbon diffuser at the back.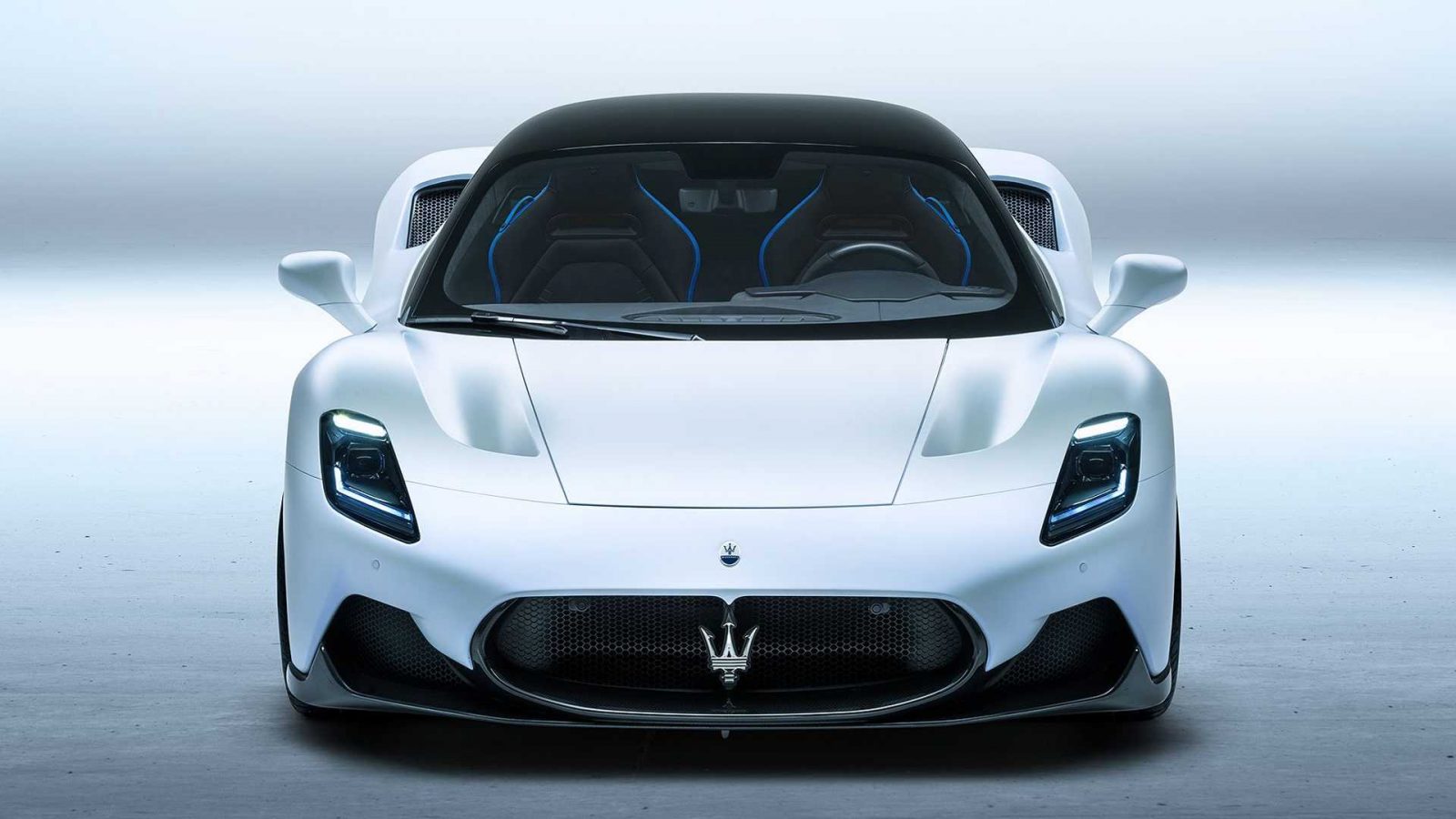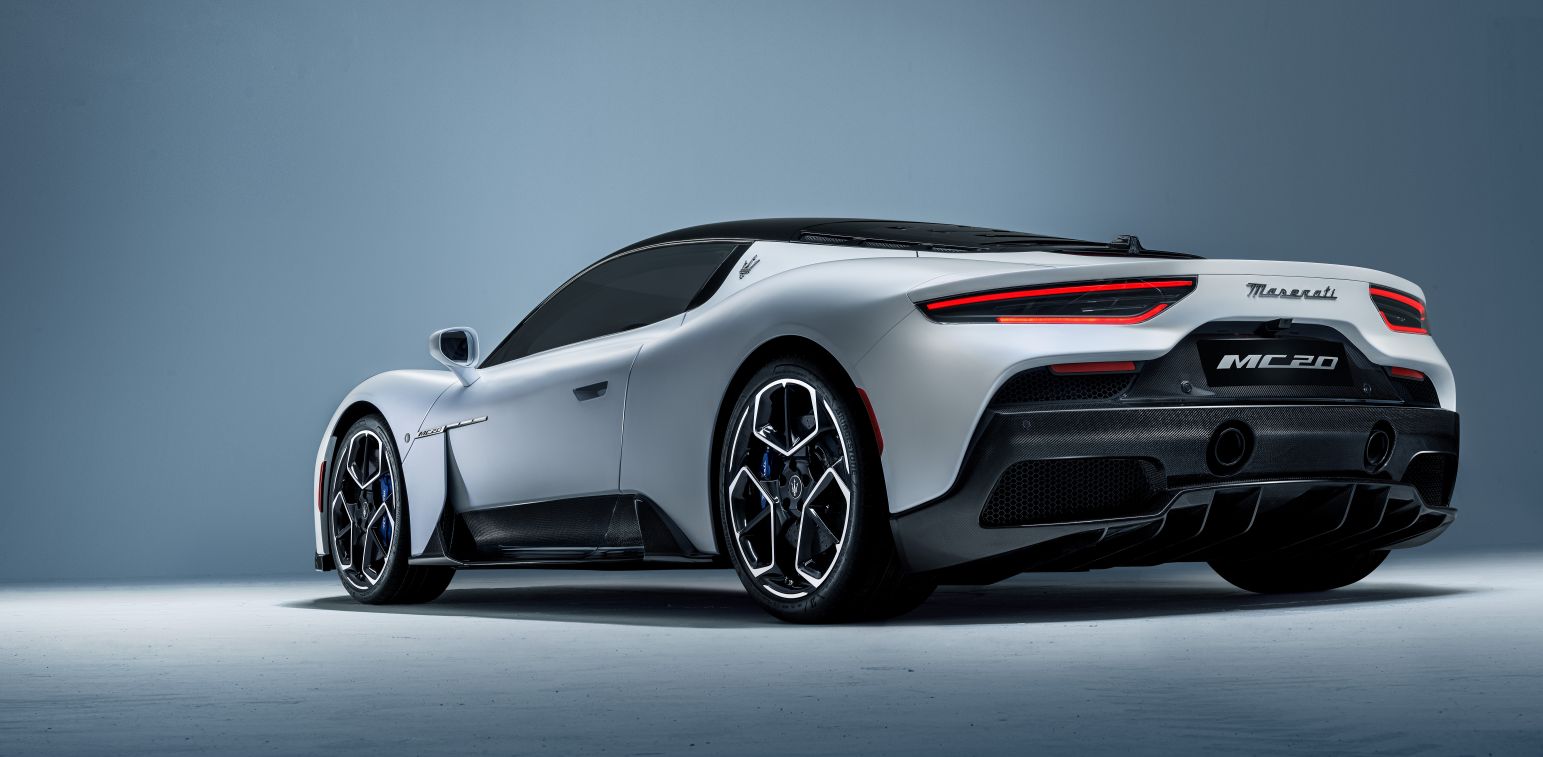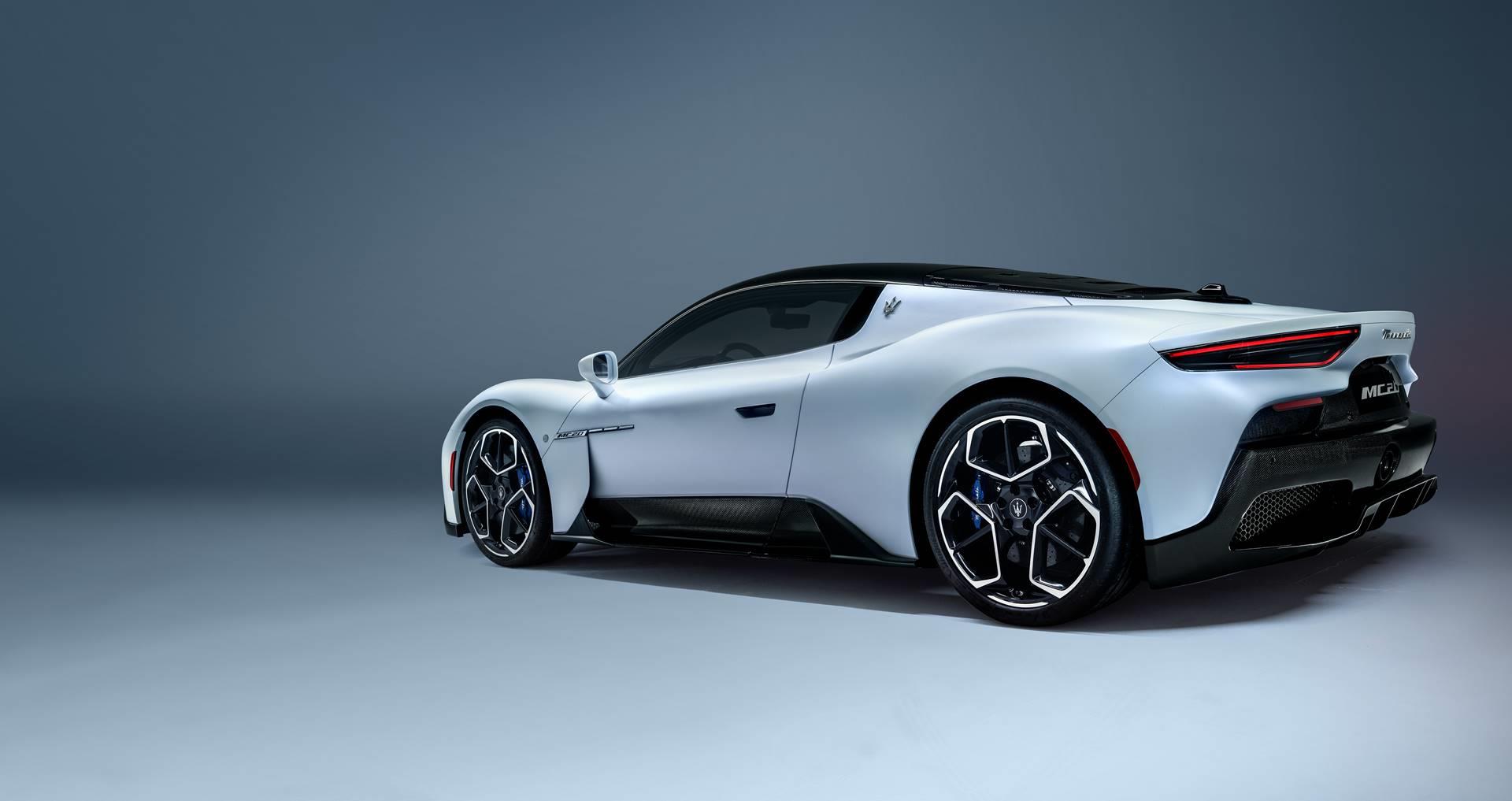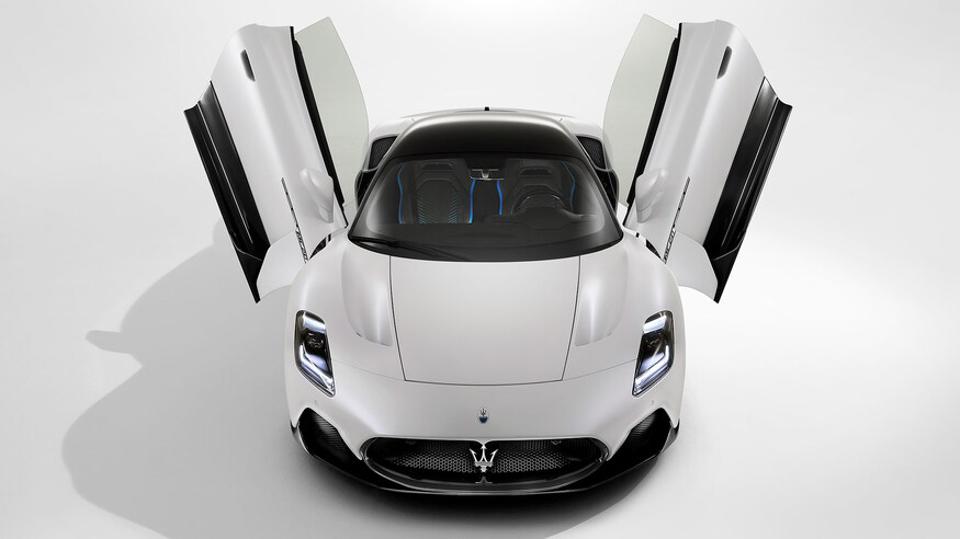 Clean lines are helping MC20 to have drag coefficient less than 0.38(cd), with downforce being produced from the air guided through the underbody, exiting the large diffuser at the back.
Engine is the real gem of the car, called "Nettuno". Mid-mounted between two axels, V6 engine, 3.0 liter twin-turbo, he will produce 621 hp at 7500 rpm, with 750 Nm torque starting from 3000 rpm. It has 90 degrees V architecture, with compression ratio 11:1, 82mm stroke, 88mm bore and it also features dry sump. High-tech, high performance "Nettuno" engine is protected by international patents.
What's most talked about this engine is the innovative pre-chamber combustion system, Formula 1 derived technology available for the first time on road engine. "Nettuno" is comprised from three main features working in a high-tech arrangement, that gives the engine immense power, with improved consumption and lower emissions.
The pre-chamber is located between the central electrode and ordinary chamber, connected by series of specially designed holes.
To speed-up the combustion and reduce the knock, pre-chamber has lateral spark plugs. Meanwhile, traditional spark plugs supports constant combustion when engine operates at lower level that doesn't need the pre-chamber to kick-in.
With twin injection system the duration of combustion can be changed, which helps to warm up the catalytic converter, thus making the engine quieter.
Engine firing order is 1-6-3-4-2-5, he is connected with dual-clutch to an eight-speed gearbox, which sends the power to the rear wheels via limited slip differential.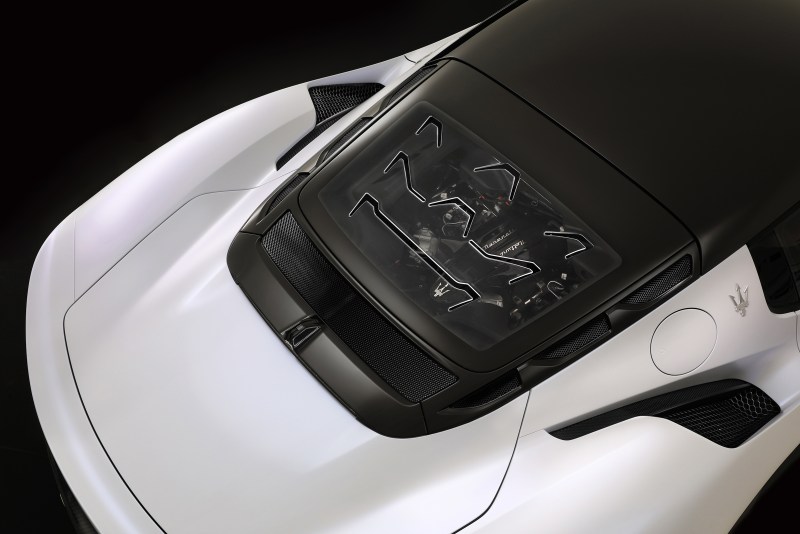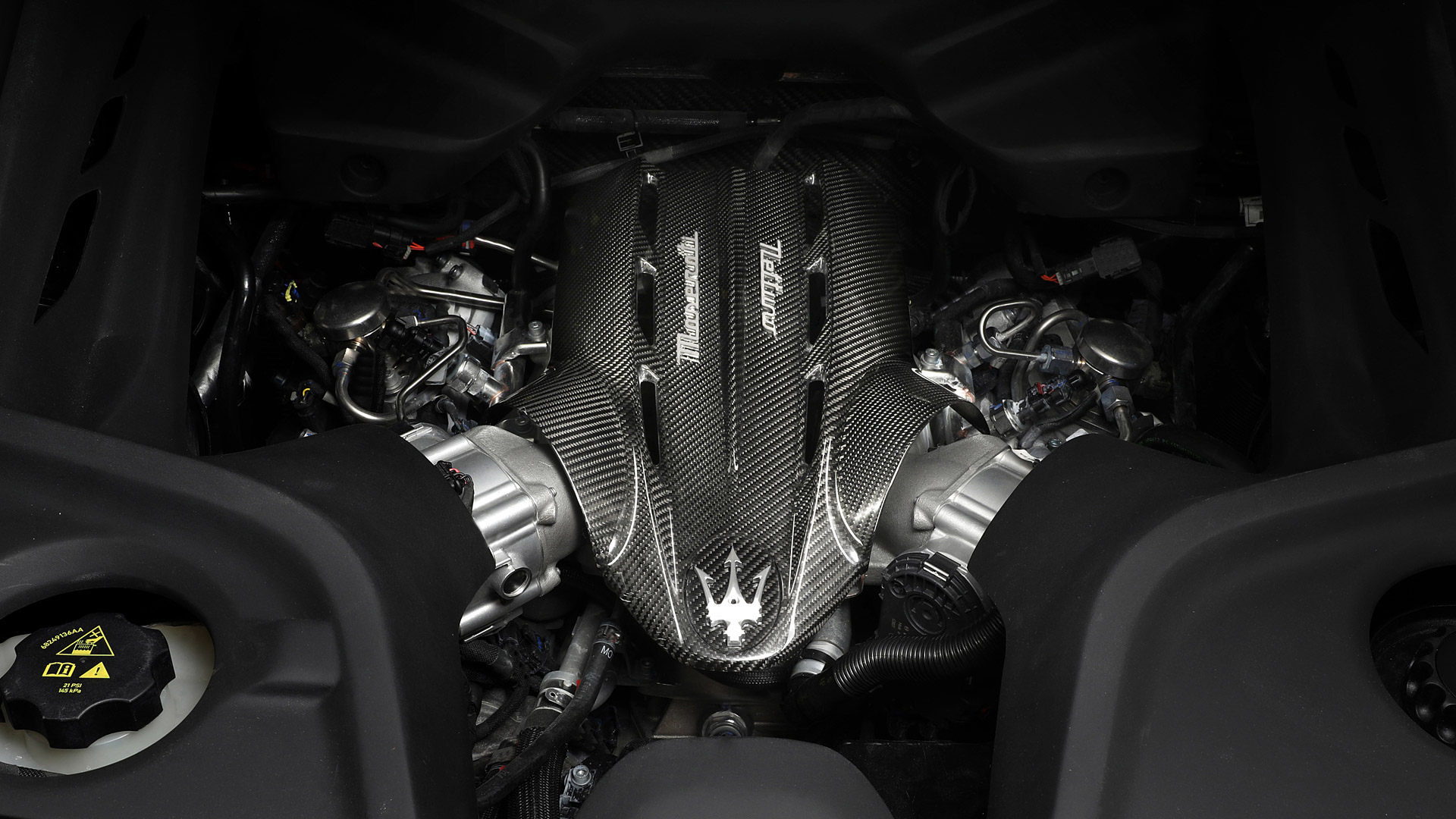 This package gives the car acceleration from 0-100 km/h in less than 2.9 sec, with 325 km/h top speed.
Must be noted that Maserati designed this car to be able to accommodate fully electrical power train, option available in a few years (customer choice).
Maserati MC20 weight is less than 1500kg, it is 4.669 mm long, 1.965 mm wide, 1.221 tall, with 2.700 mm wheelbase.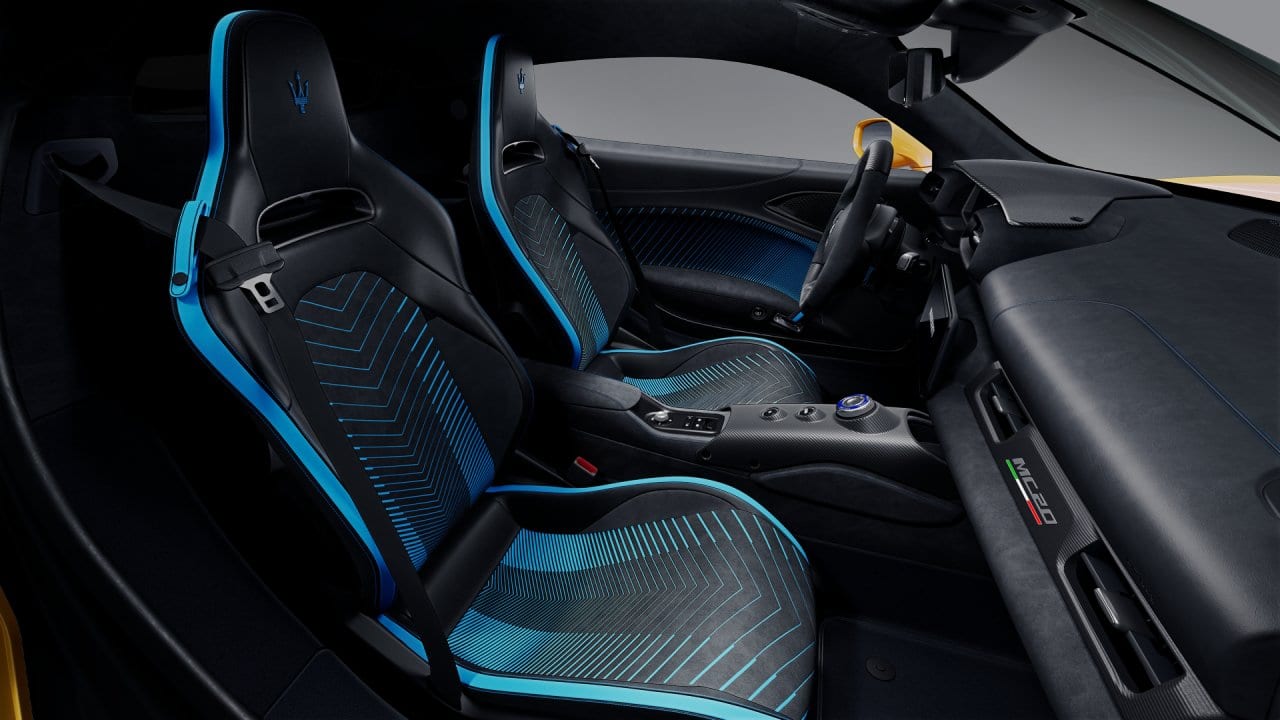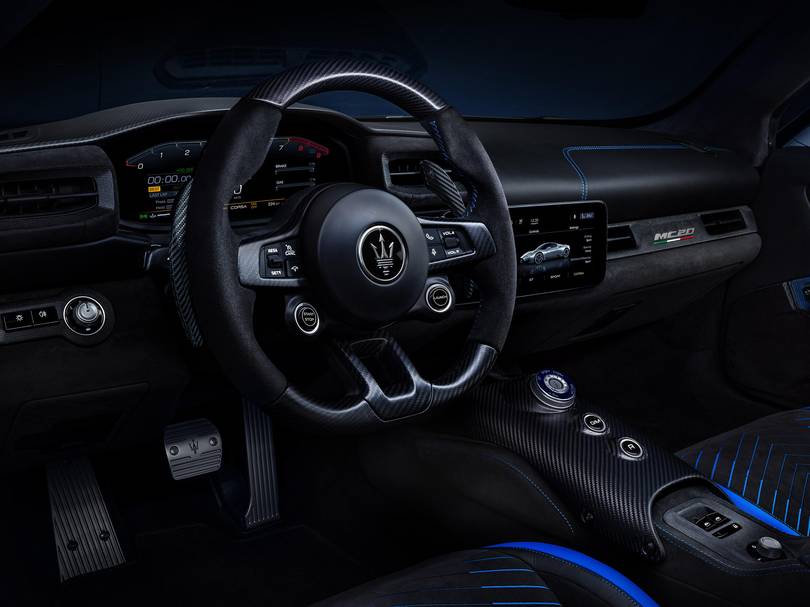 Like the large part of the MC20, the inside is predominantly carbon made with minimalistic racing look. There is 10 inch digital instrument body and 10 inch infotainment system, in the middle prominent carbon-fibre central console on which driver can choose from drive mode selector (GT, Wet, Sport, Corsa, and ESC Off mode). For car control, the steering wheel is made of carbon-fibre and microfiber grips and sports looking alloy pedals.
Maserati MC20 price tag starts at 210 000 $.