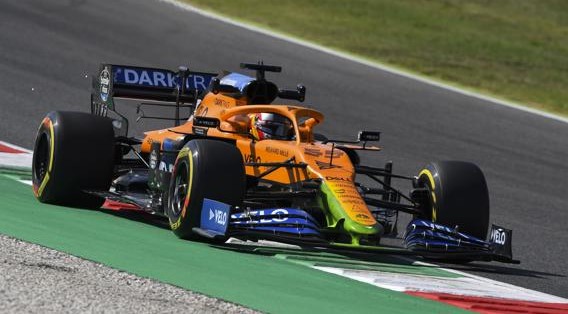 McLaren follows the trend of narrow nose design in Formula one, with this particular design being inspired and remarkably similar to Mercedes nose.
Mercedes break the ground with this design, with very narrow main structure and narrow under nose pillars. Compared with old McLaren nose, the cape on new nose is separate from pillars, positioned further back and higher.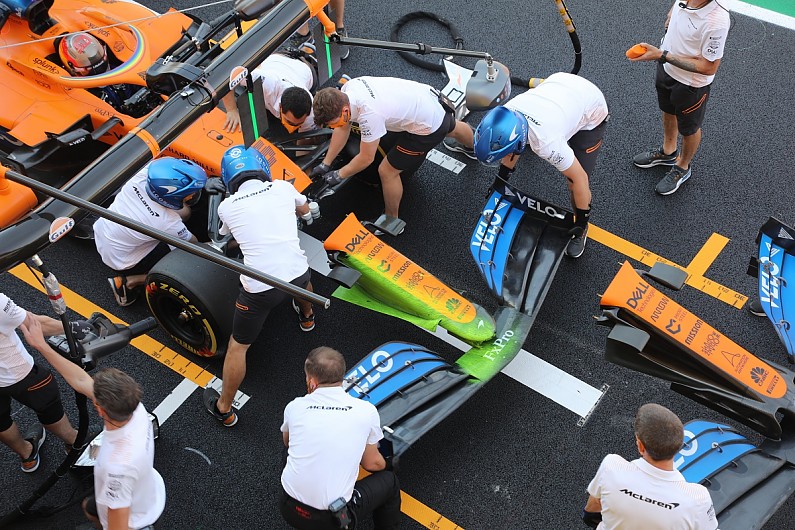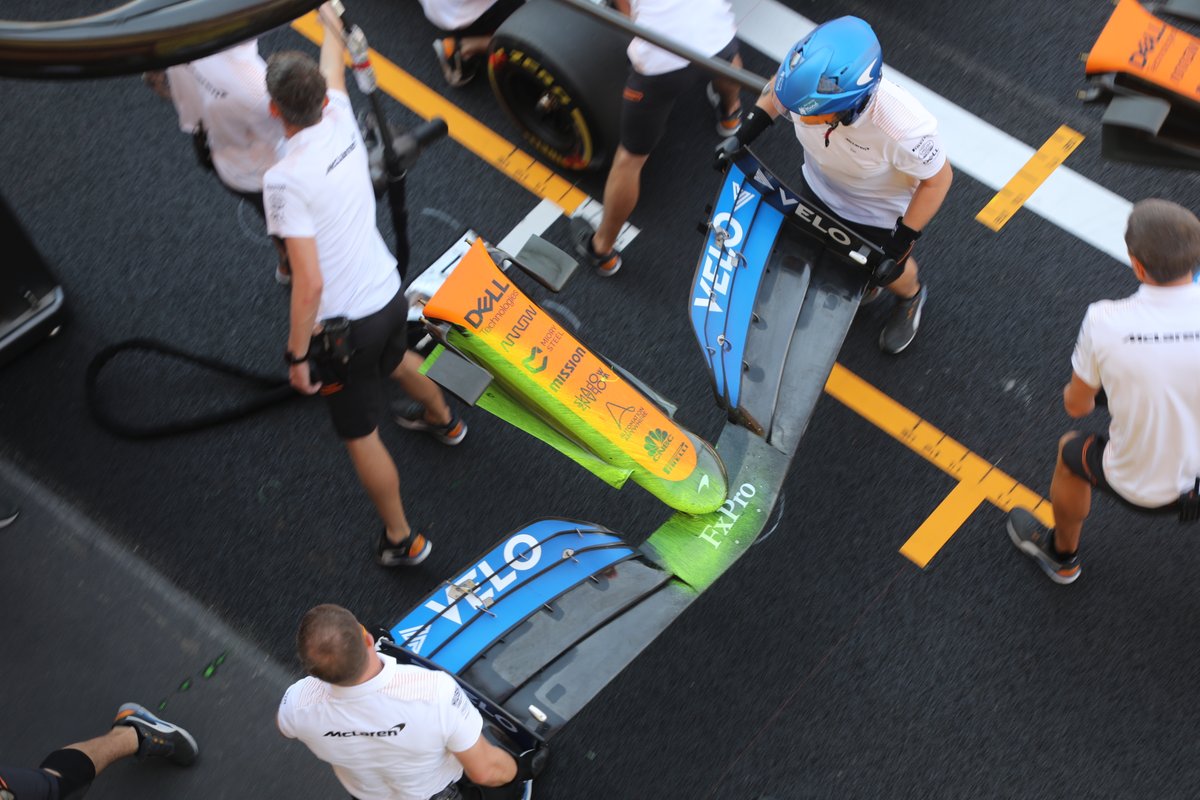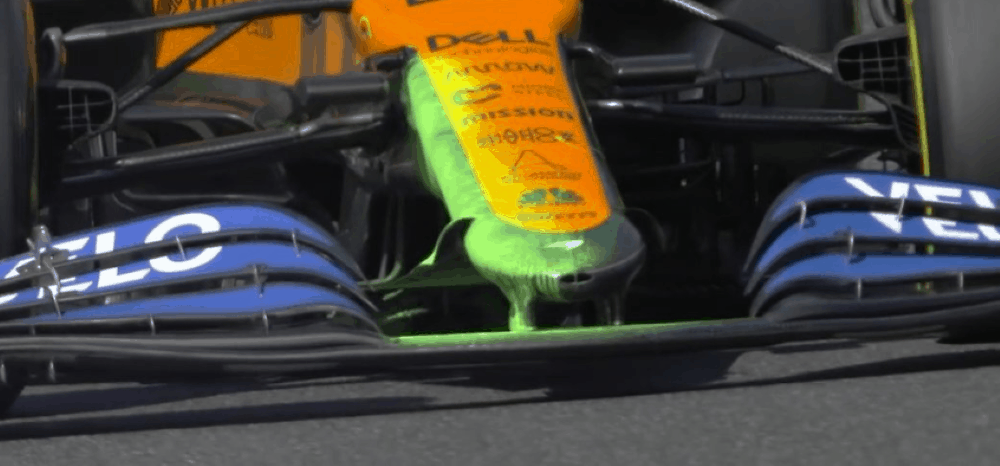 The new nose was covered with flow-viz at the start of the FP1 for visual confirmation of how is performing. This change goes with new crash test, and McLaren are in the hurry to decide in which direction their development will go, keeping in mind 30th September as a deadline for development of major car parts.
According to Andreas Seidl, McLaren team principal, new nose delivered promising numbers in the wind tunnel hence their continued testing on track:
"We simply want to gather some data because we found a good direction there in the wind tunnel," he said. "It's something we want to confirm on track first, before we then make decisions on if that's something we want to bring to the track later in the year."

"It's not at the state yet to race it," he said. "It's really an experimental test today to get some data for comparison with what we have seen in the wind tunnel before then making our final decision.

"I would expect if it's positive that we can hopefully bring it in the next two or three races to the track. Hopefully it's a clear enough gain to make it a new standard."