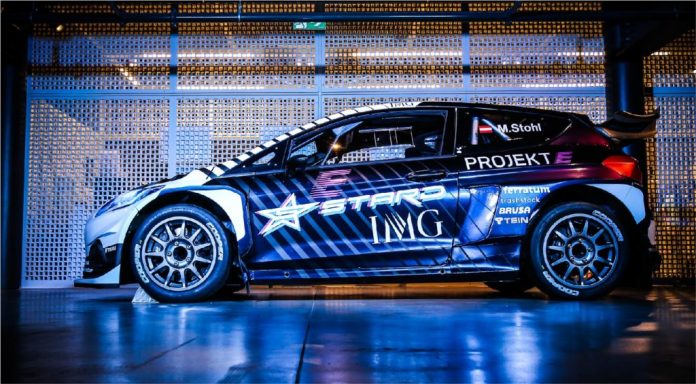 WHY IS RALLYCROSS SUITED TO ELECTRIC?
From an engineering point of view, rallycross is the most suitable category to race electric powertrains and this is due to several reasons:
1) The start
In World RX, races kick off with a five-wide sprint to the first corner. Current World RX Supercars accelerate from 0-60mph in 1.9s, which is faster than today's F1 cars. This is down to a 2.0L turbocharged engine producing 600bhp and 900Nm of torque.
Maximising this acceleration phase of the race is essential because the twisty tracks can make overtaking difficult. Therefore, drivers need high power and instantaneous torque when they launch off the start line – both of which can be provided by high-spec motors.
2) Race profile
The World RX races are short sprints around 1-1.4km twisty circuits, once again requiring high power and instant torque throughout the race. The weekend format features several four lap qualifying races, followed by a six lap semi-final and then final. This means that the battery does not have to last long and it can be recharged or changed in between races.
PROJEKT E
So, although technically, electric rallycross makes sense, there are still plenty of challenges for integrating such an element into World RX. Projekt E however, aims to address all of these.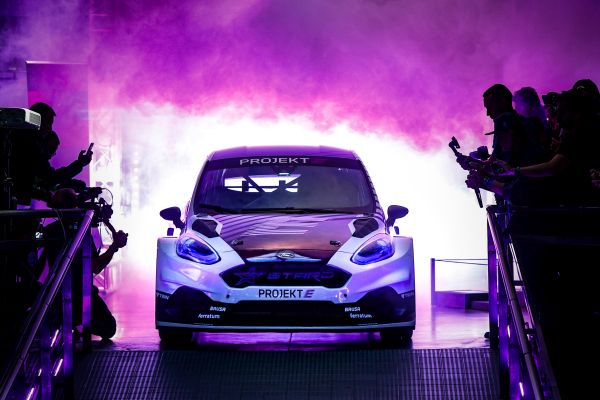 The Projekt E car was first revealed ahead of the World RX Latvia round on Friday the 13th of September 2019, with it's first track run shortly after. It features STARD's 'REVelution' powertrain which includes a 400V battery, two motors at the rear and one at the front. This produces 450kW (613bhp) of combined power, 1100Nm of instantaneous torque and a top speed of 240km/h. Each axle also features a mechanical differential, just like the conventional Supercars. So, the cars might not be noisy, but they'll be quick.
'The performance of the racecar will be impressive when you consider that in terms of torque, the power unit is capable of 0-90% in about 32 milliseconds,' explains Paul Bellamy, Senior Vice President of IMG Motorsports. 'The motors rotate at up to 14,000rpm. Projekt E will add a whole new, innovative dimension to rallycross in 2020.'
Then there is the cost or electric, and every effort seems to have been made to minimise this and make Projekt E a viable option for the privateers. Firstly, the regulations allow teams to utilise current chassis technology, so both current cars and new builds can be converted to carry the STARD REVelution drivetrain. This minimises the costs for the privateers, whilst allowing manufacturers to invest in other areas.
read more here