Every racing fan will be overwhelmed and positively amazed by the looks of the tech filled cockpit of the Audi RS Q e-tron hybrid. Screens and displays across the instrument panel will help the driver and co-driver to navigate the route across the deserts.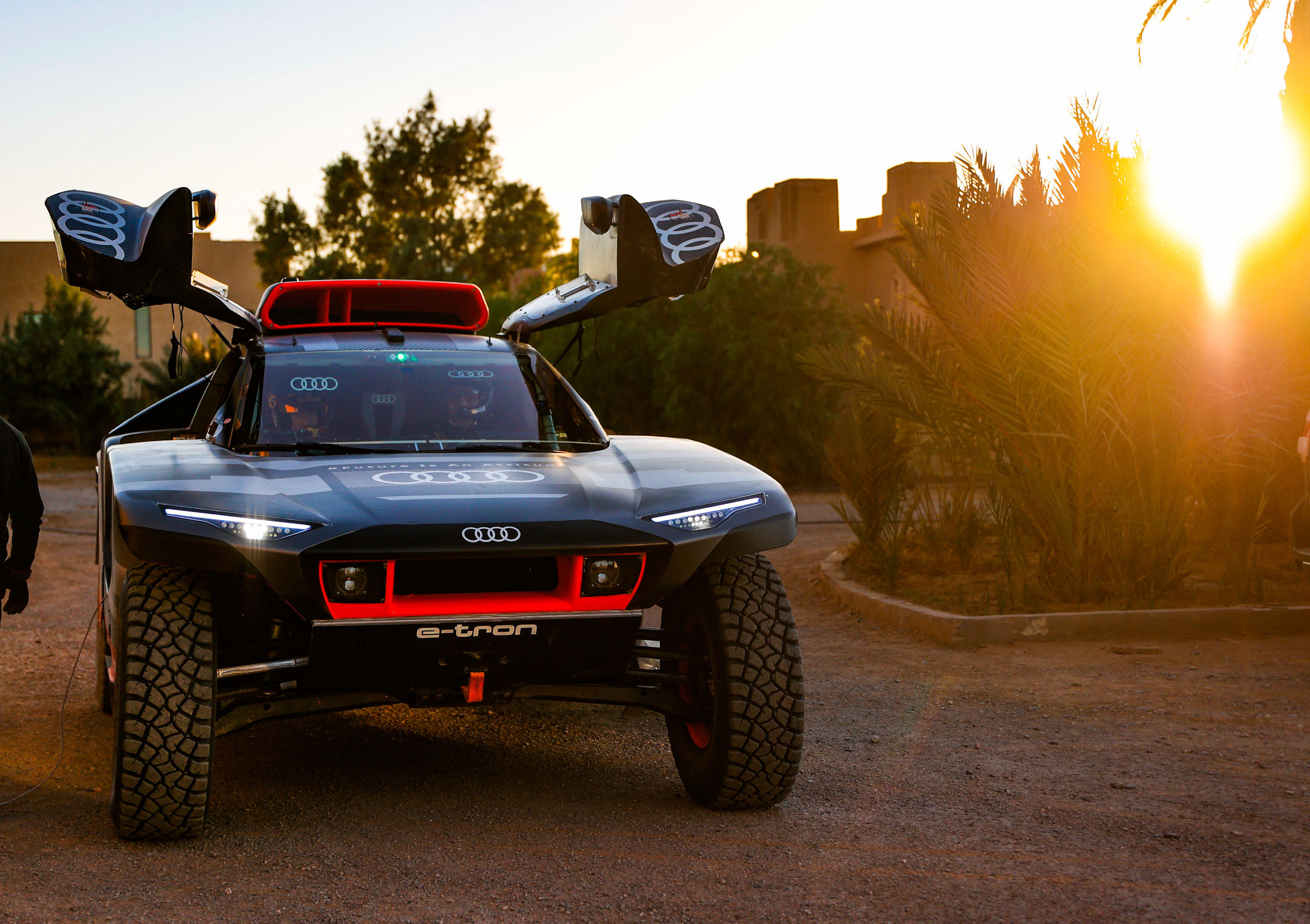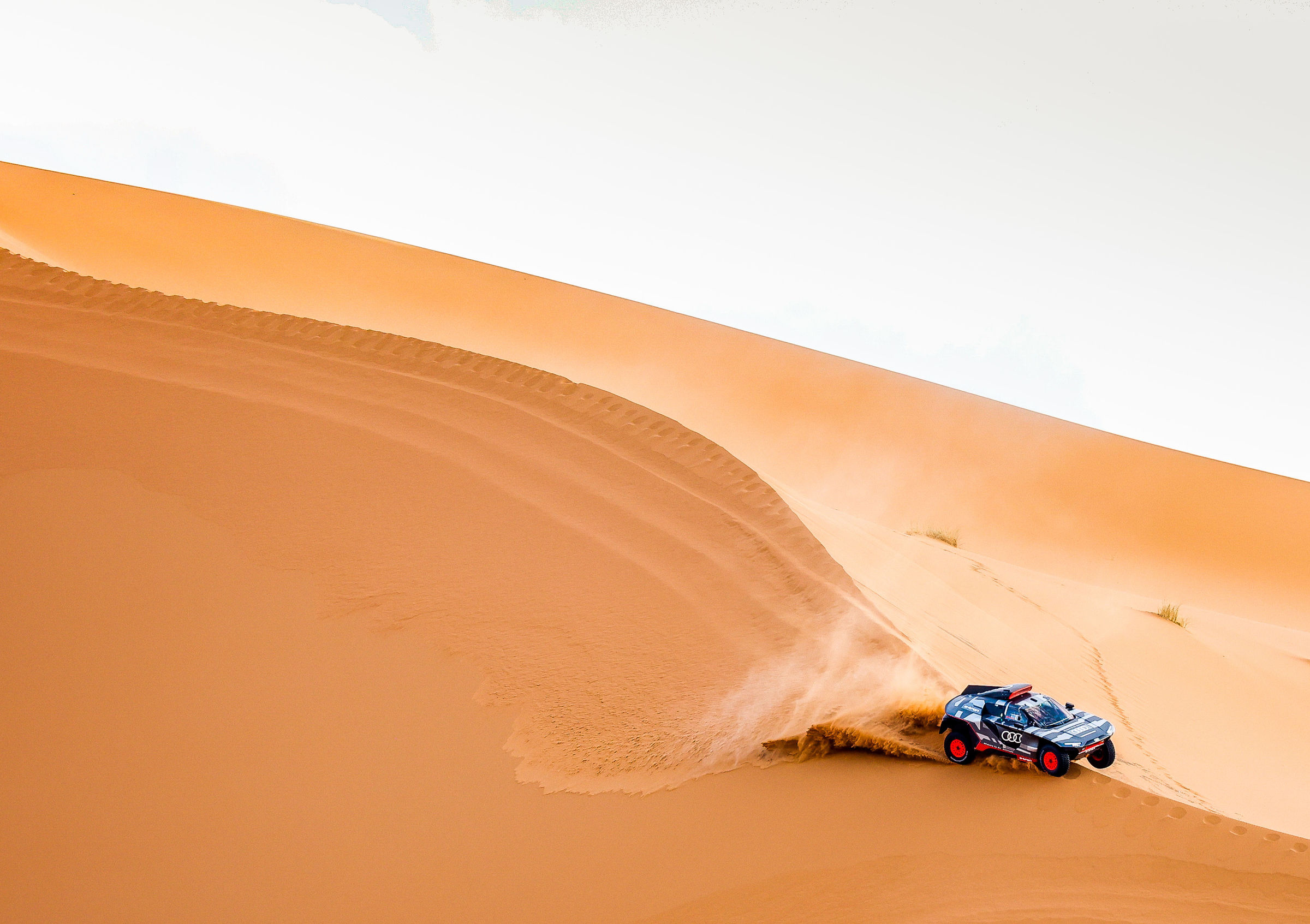 Only the steering wheel, brake and accelerating pedals and in a weird way "eye catching" double-cranked aluminum hand brake lever are giving away that this is not airplane cockpit.
The hand-brake is coupled with the innovative brake-by-wire system that combines the hydraulic brake with a recuperation system.
Prime purpose of hand-brake, inducing the slide before corners with brief locking of the rear wheels for more agile direction change is not the only purpose with RS Q e-tron hand-brake. Recuperating technology expands and Audi is using the hand-brake to increase the recuperation capacity of the RS Q e-tron hybrid systems.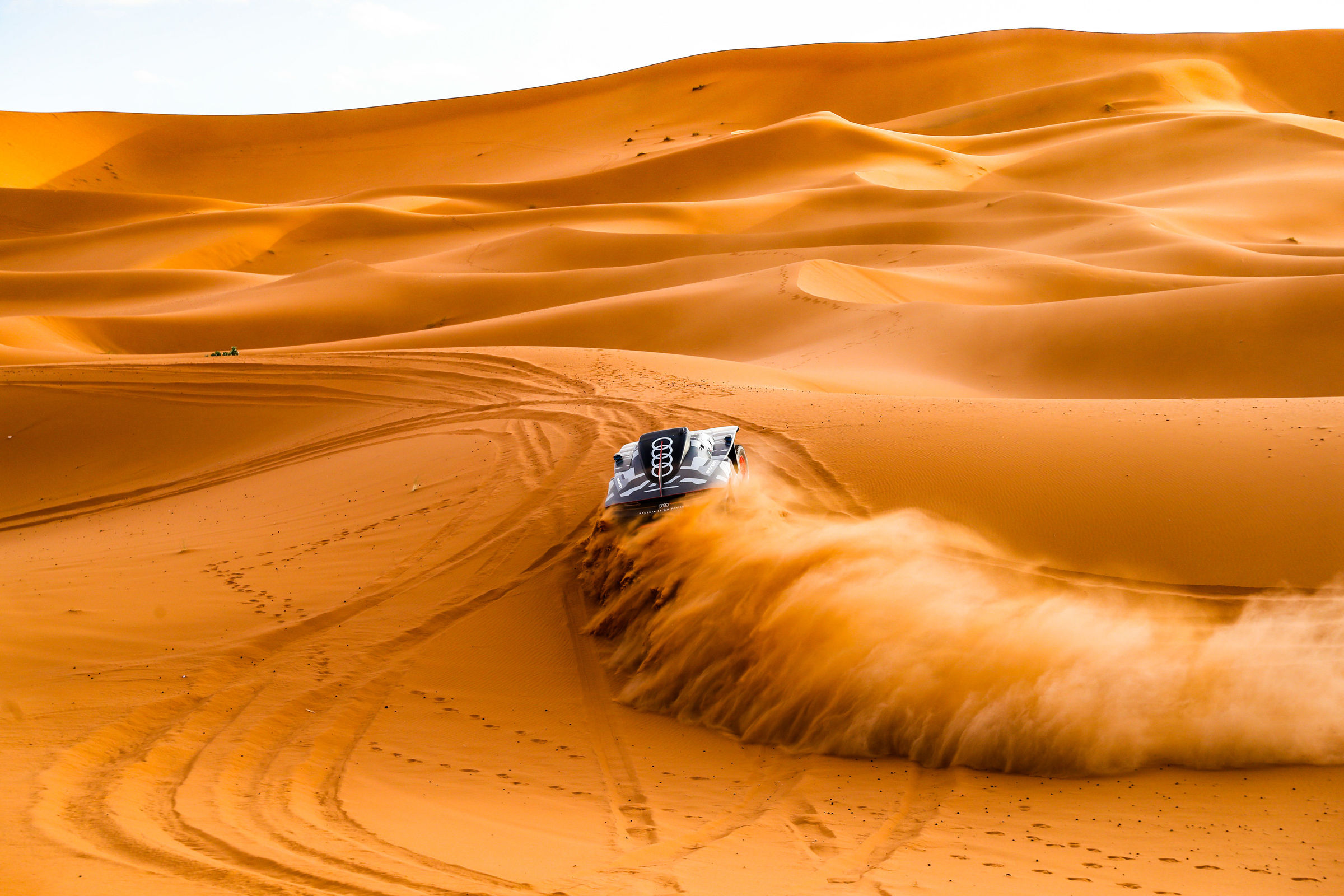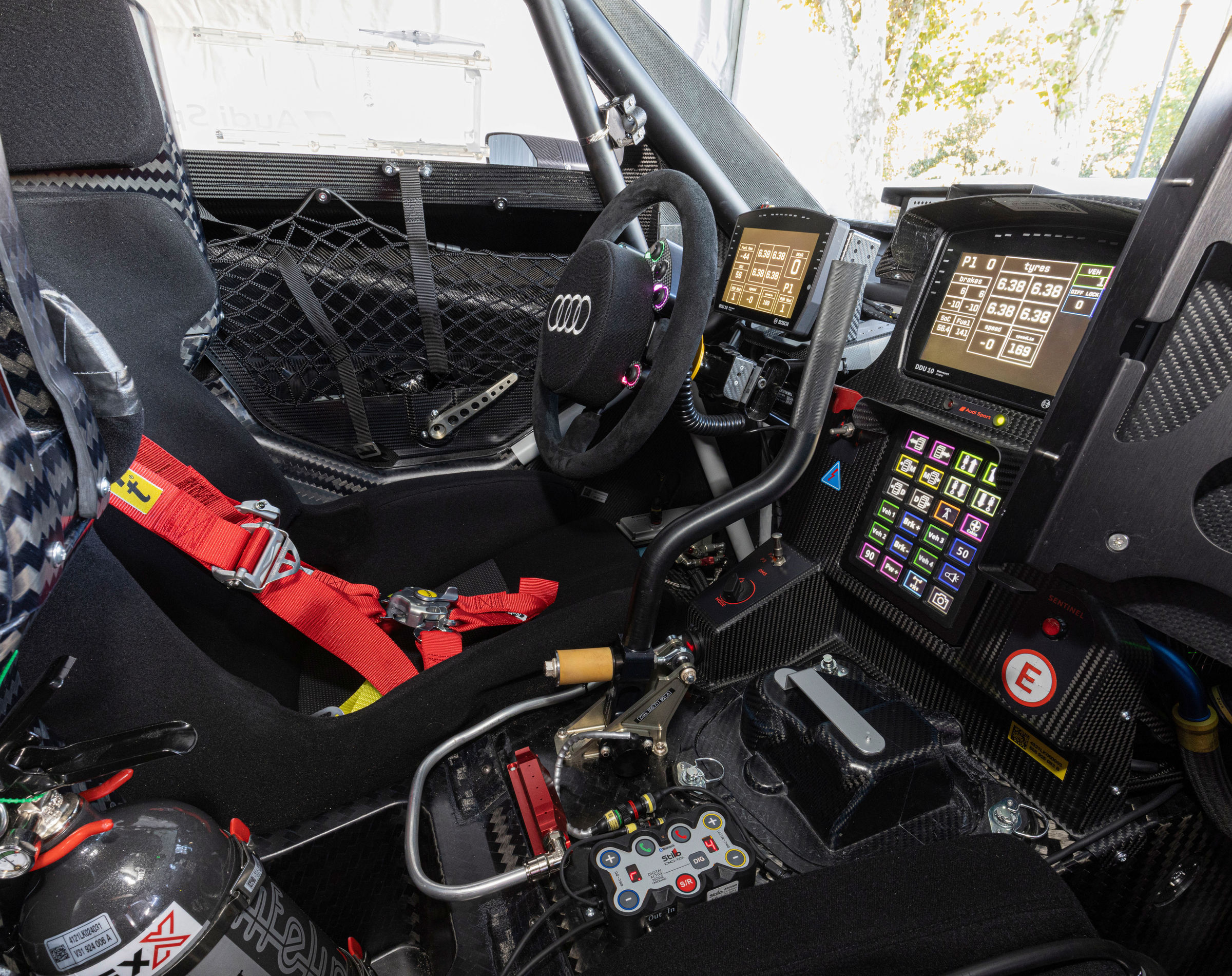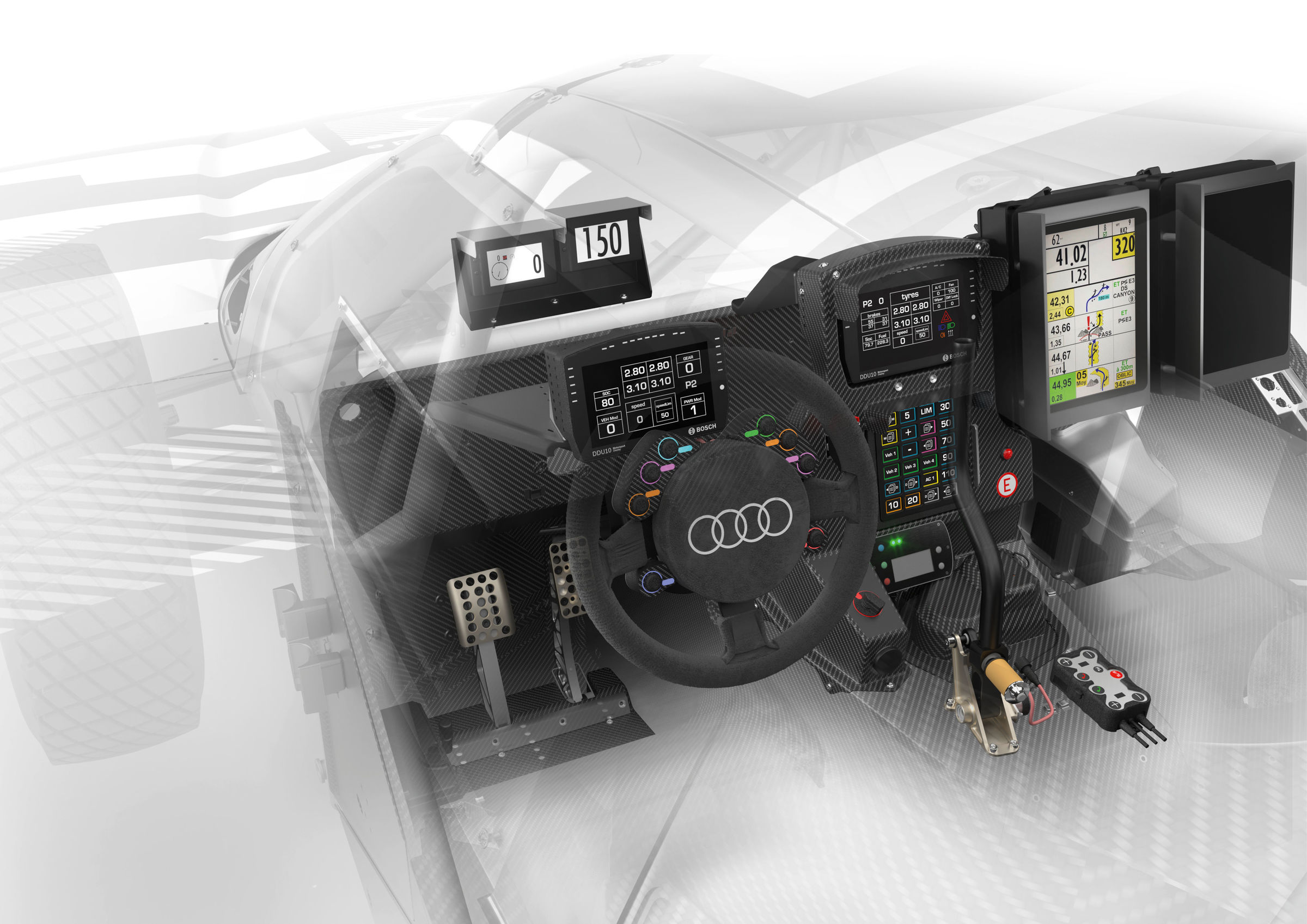 One display behind the steering wheel sitting in the driver's lower field of vision provides info on tire pressures, current speed, some important warnings and the direction of travel selected by the continuously variable electric drive.
The two small displays above and toward the windshield are showing the compass direction (the left one), and the current speed (the right one).
The central display in the middle between the driver and co-driver shows the tire pressures, brake balance, info on brake-by-wire system and other functions.
The ultra-modern cockpit is only complete with Iritrack system in the center console, used for first aid in emergencies.
With this system organizers records the speed, current position of the vehicle and they can detect possible accidents. If an emergency situation occur, the co-driver can inform the organizers whether the passengers are uninjured, if they require medical assistance, or whether the rescue team should help another participant in eventual accident.