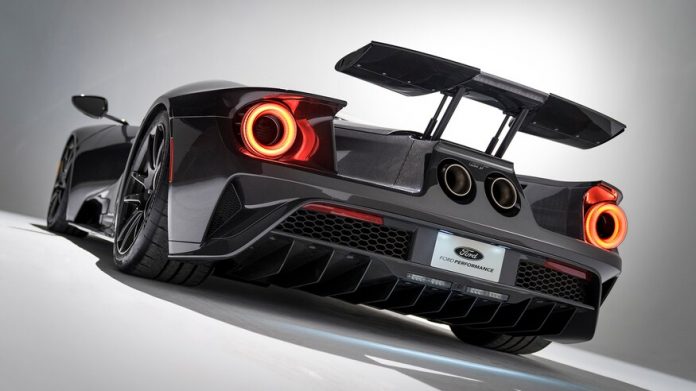 Ford GT Liquid Carbon is a special edition of the iconic racer, representing Ford high-end engineering and pinnacle performance. But it's not just the performance of this car, Liquid Carbon represents a showcase of artsy craftsmanship with end result, a mean, perfectly detailed all carbon chassis. 
This is an upgraded version of the GT super car with subtle and detailed improvements on the engine and mechanical side.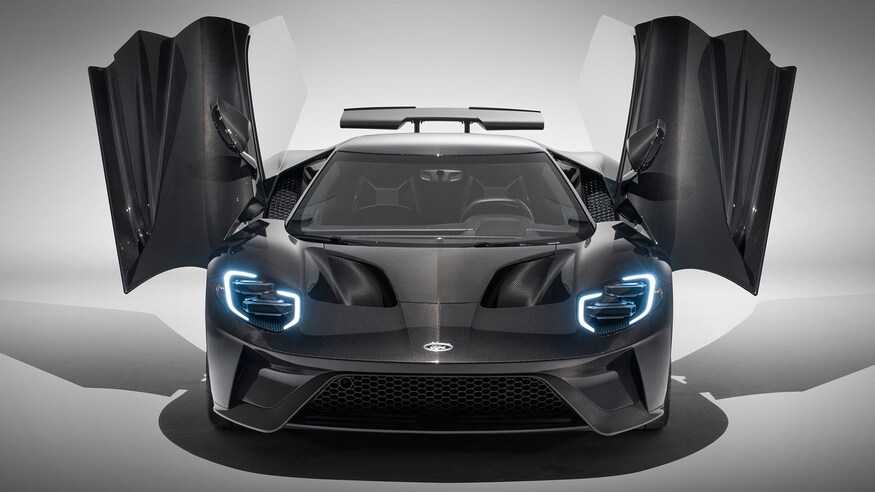 According to Ford Performance, 3.5 litre Eco Boost twin turbo V6 engine has a lot features from the limited edition engine of the track-only monster GT Mk II.
Revised and improved electronics and software gives the engine broader torque band and better engine calibration. Mechanically it has gallery-cooled pistons and higher-energy ignition coils.
New aero updates, buttress air-ducts, designed to increase the air-flow by 50 percent thus giving the engine additional cooling. Larger intercoolers are there to keep charge temperatures cooler. This upgraded cooling setup will preserve peak power through the most grueling high-temperature conditions.
Packed with all these refinements engine is giving terrific 660 horsepower. Enhancing the deep resonant and sound, the Akrapovič titanium exhaust is another race experts product that embodies perfectly with craftsmanship of the GT Liquid Carbon, plus it saves around 4 kilos.
The car has increased suspension damping in track mode, particularly useful in transient high speed track sections, with enhanced handling and body control.
But whats eye catching on this Ford GT Liquid Carbon is his lightweight carbon fiber body, completely free of paint color. Only special clearcoat on the carbon surface punctuates perfectly aligned carbon fiber weaves. Ford Performance emphasises that from the very beginning the idea was a car build from the single batch of material. This way ensures that carbon weave flows properly from one panel to the next. Unique and hard to do craftsmanship, still it is the only way that Ford wanted to be done. This special version of their iconic car looks impressive and one of a kind in this regard.
The wheels ..?  well they couldn't be distinct from the all carbon GT, plus with carbon wheels they saved weight.
For additional personalisation brake calipers come in five colors, and there are five interior options.
This supercar is the result of ongoing partnership between Multimatic and Ford Performance. Multimatic is a privately held company specialized in engineering and manufacturing of complex mechanisms, body structures, hardware, suspension systems, and design and development of lightweight composite automotive systems.
Lightweight, raw, powerful, impressive piece of art, according to Ford Performance, Liquid Carbon GT is the best Ford ever produced.