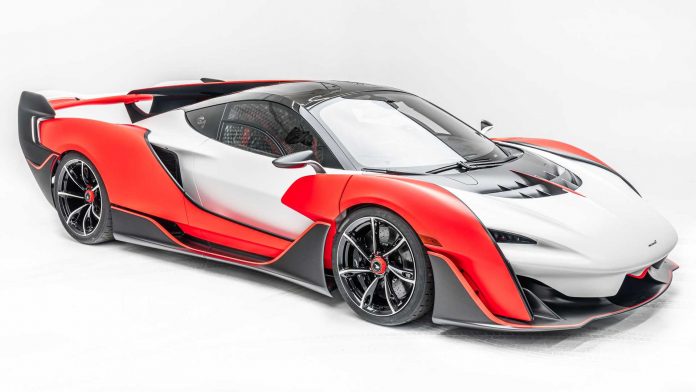 Only 15 McLaren Sabre's will be build exclusively for the US market, with each individual owner making his mark throughout the development process.
The first photos of this new McLaren hypercar are coming from McLaren Beverly Hills dealership, which is delivering first Sabre. McLaren Sabre is designed and homologated for the US market because according to McLaren, this allowed them to use ideas and innovations that will not be possible if the car is globally homologated.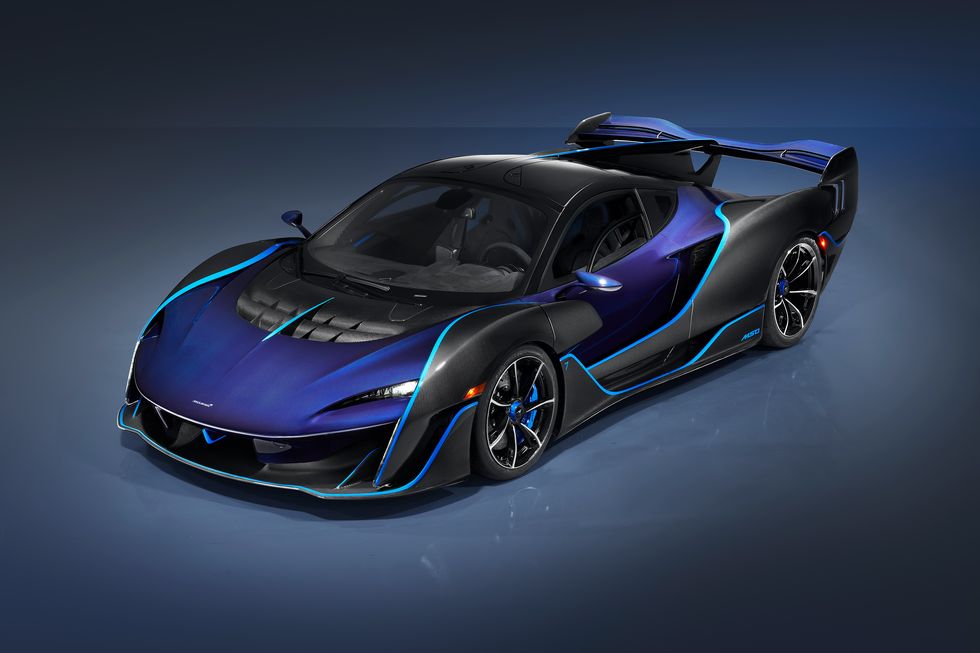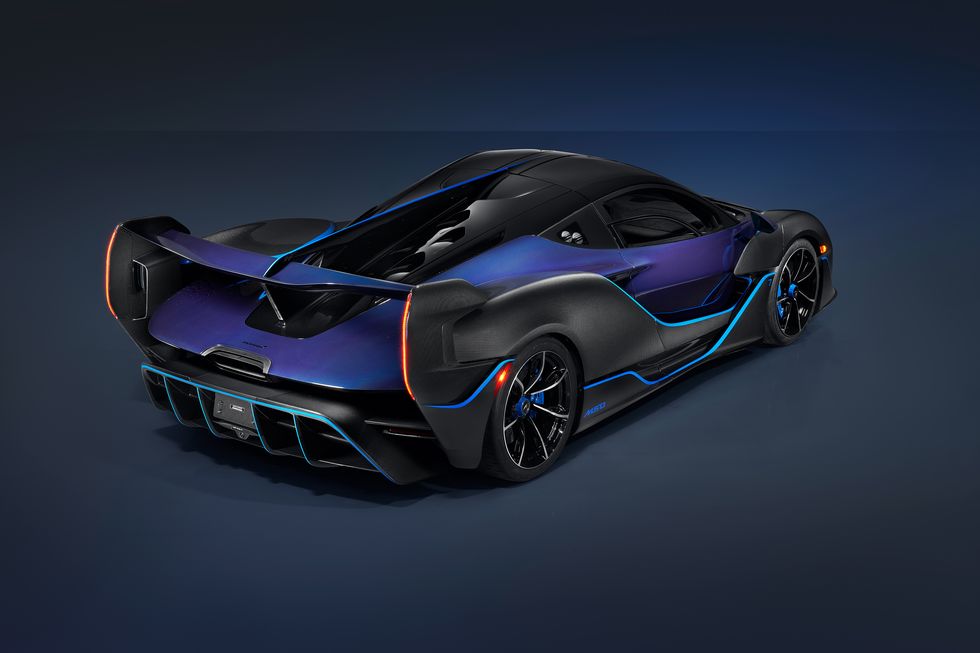 Sabre created by McLaren Special Operations (MSO) is powered by McLaren's twin-turbo 4.0 liter V8 engine, delivering 824 horsepower and 800 Nm of torque. This power will make Sabre the most powerful nonhybrid McLaren yet, and the fastest two seater McLaren with over 350 km/h top speed.
The car looks aggressive and wild. At the front there's huge and complex splitter, large vents openings in the hood and tiny headlights. On the side of the Sabre there are tricky aero side skirts. The rear end is dominated by gigantic wing and diffuser. The wing features an LMP1 style fin attached with the engine cover, and additionally attached with the body of the car with two big endplates.
Exhaust outlet is mounted at the tip of the rear end right above the diffuser. Tail lights are vertical and thin, and lastly Sabre has a rather mean looking turbine style wheels.
The interior is looking as expected, striped and spartan like a racer.
A lot of info is still unknown about McLaren Sabre, unknown is also the Sabre price tag.