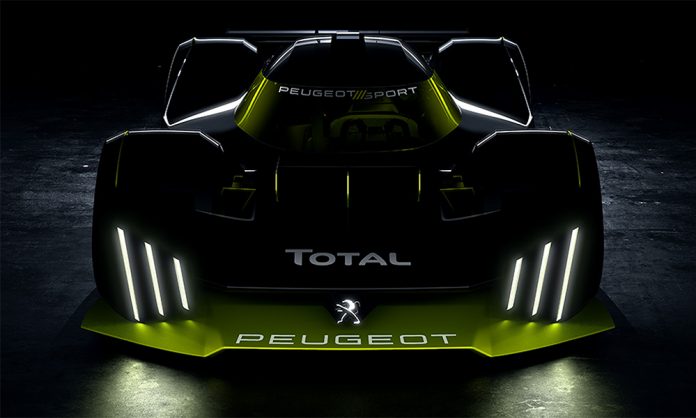 Even though not yet confirmed when exactly new Peugeot hypercar will make its WEC debut on track during the course of the 2022 season, powertrain technical details have been revealed. 
Peugeot new Le Mans hypercar will use powertrain, comprised from 165 kg, 2.6 litre V6 internal combustion engine with 671 bhp output on the rear wheels, and electric motor providing 268 bhp at the front wheels.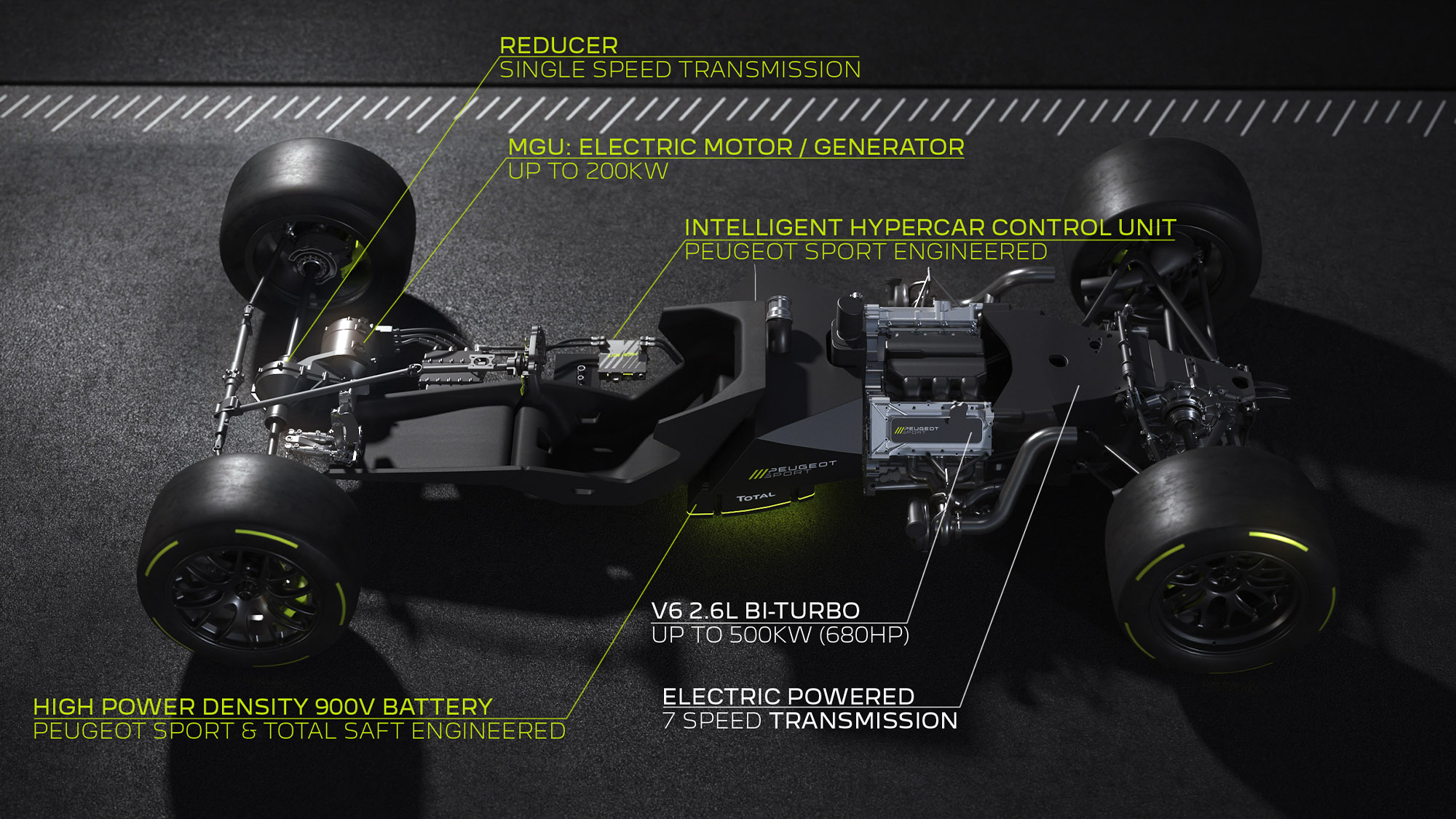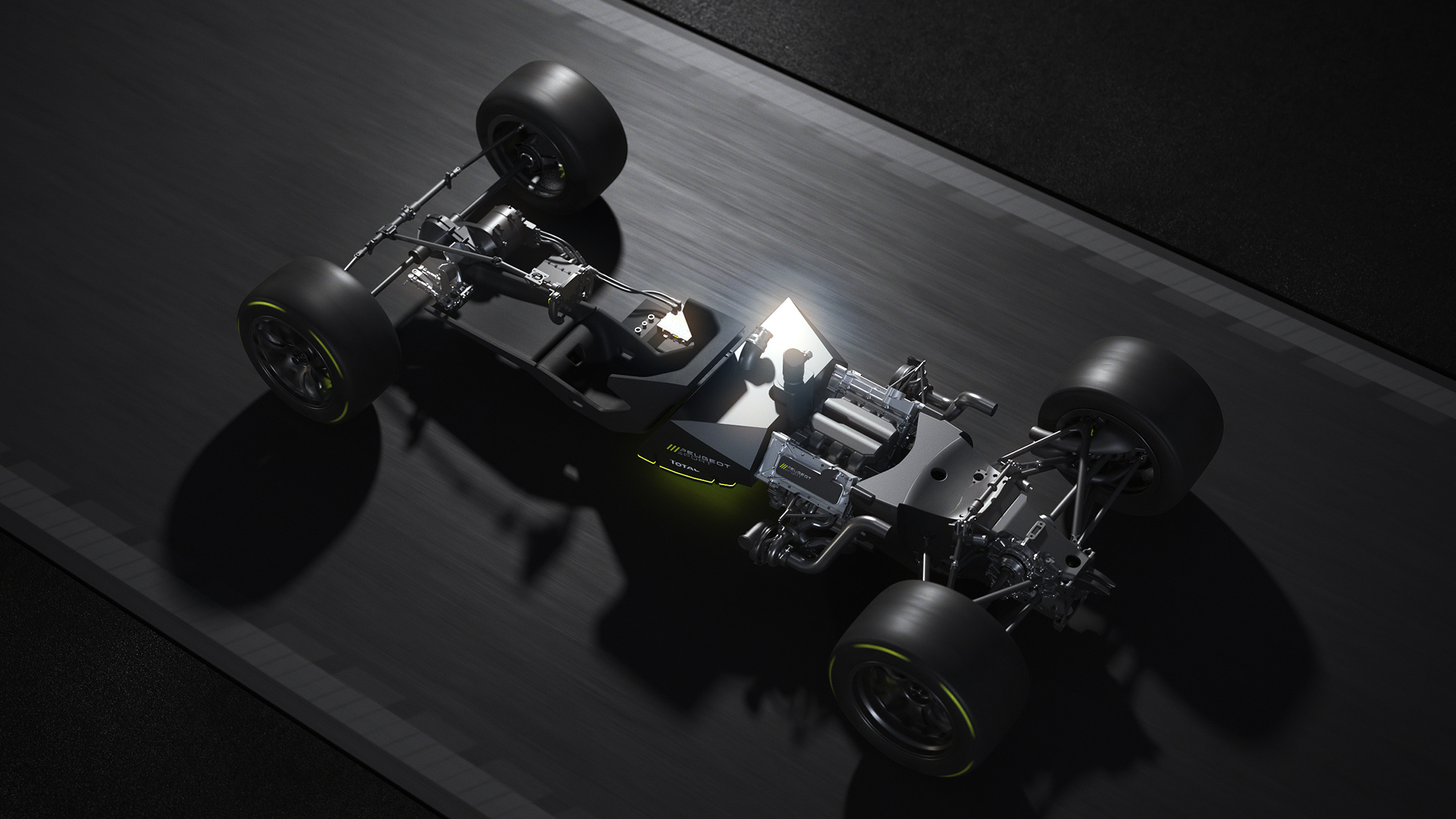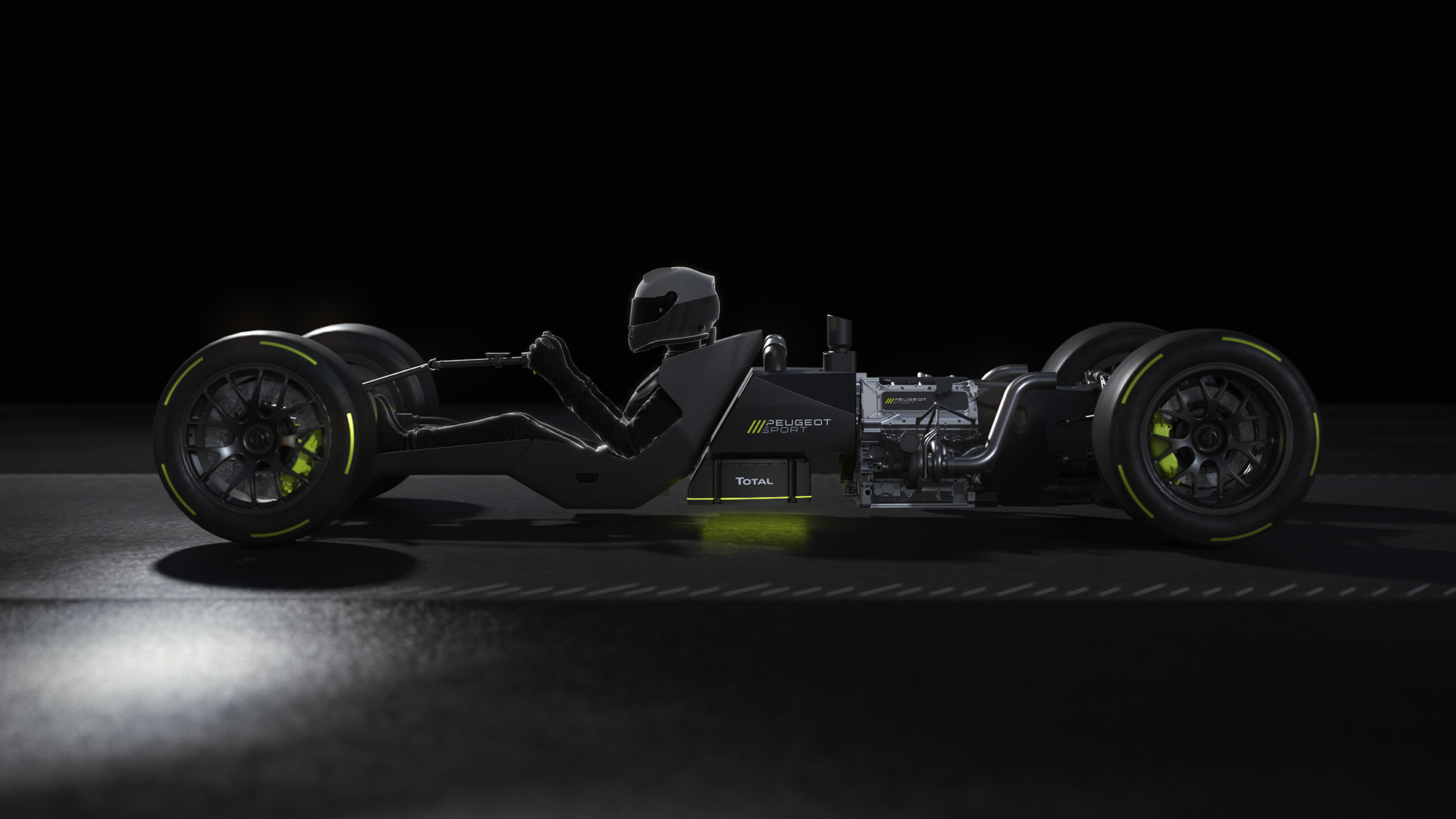 With power output capped with new regulations for Le Mans hypercars and LMDh cars, the power management software will limit the output from the internal combustion engine while he is assisted by the electric motor and the hypercar is running on four-wheel drive mode. When the battery is low the combustion engine will deliver its full power allowed on the rear wheels.
As a whole hybrid powertrain output must not exceed 680 bhp, with exception when the motor generator unit is retrieving energy at the end of the straights. Only then an increase of up to 700 bhp is allowed.
900v battery pack can be fully charged and then on track fully recharged by recovered energy under braking.
Internal combustion engine will power the rear wheels through seven-speed sequential gearbox, while the fronts will be set in motion directly by the electric motor and single speed transmission.
Experience absorbed by the Peugeot parent company PSA Group from competing in WRC and Formula E with DS brand, will be used during development of the car software.
High-density 900v battery will be developed in cooperation with Total subsidiary Saft.
The aerodynamic partner of Peugeot for the LMH car will be Ligier Automotive.
Francois Coudrain, Peugeot WEC powertrain director:
We initially considered a single turbo, but that would have prevented us from achieving our engine's centre of gravity target. A twin-turbo V6 block offers the best trade-off between technology, weight, packaging of the engine's ancillaries, reliability and performance.
Kamen Nechev, chief technical officer Saft:
The main parameter will be to optimise how the energy stored in the battery is used.

To achieve this, you need an extremely short charge-time combined with high-capacity storage cells to form a package that enables maximum power to be delivered as rapidly as possible.