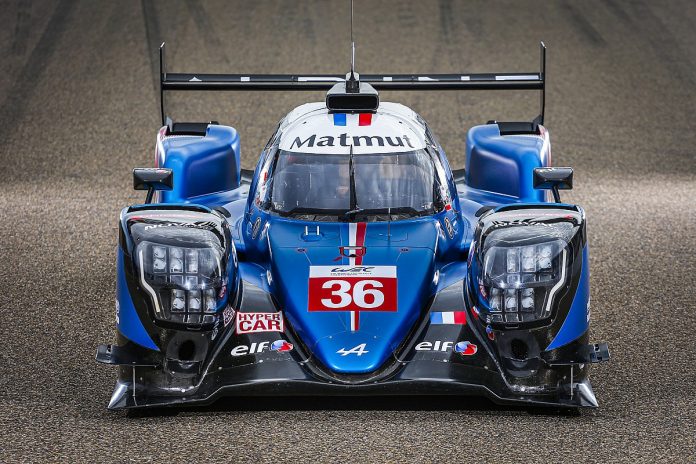 Apline continues to show ambitious motorsport activities by announcing that they will up their sportscar endurance racing from LMP2 class to direct challenge of the competitors in newly formed Hypercar class with Alpine A480, which is basically Oreca build LMP1 non-hybrid car.
Apline will make continuous development of the A480 throughout the season, collaboration with Signatech that was successful in LPM2 class will make effort team Signatech-Alpine to be success again in the top endurance racing class. The plan is Alpine A480 to complete whole WEC (World Endurance Championship) campaign including 24 Hours Le Mans.
The A480 will be powered by 4.5 liter V8 Gibson GL-458 engine, the power output of around 625bhp will be transferred by six speed Xtrac gearbox.
Last time Alpine won the 24 Hours Le Mans in 1978, and entering with big ambitions but humble they want to repeat this. They will try to do this with direct help of their new driver line-up formed by Nicolas Lapierre, Andre Negrao and Matthieu Vaxiviere.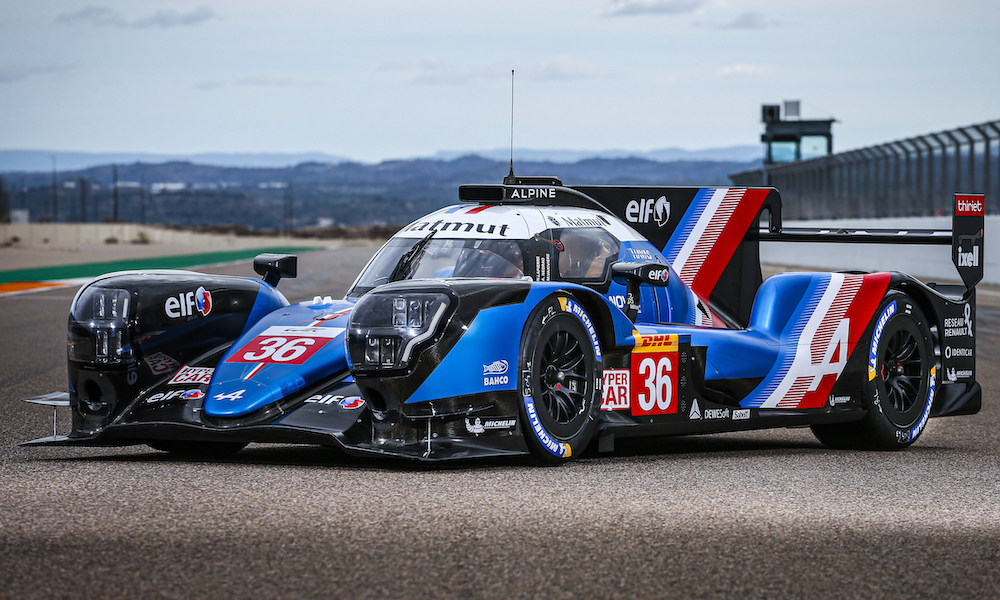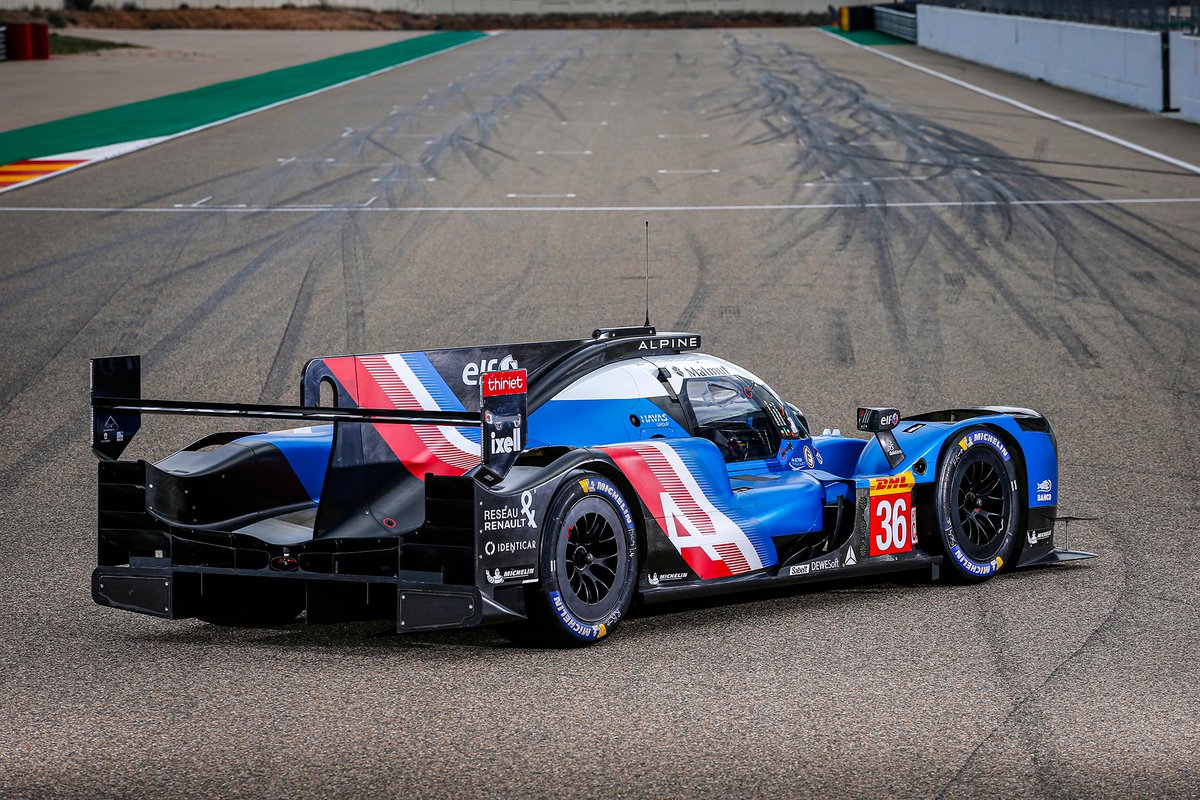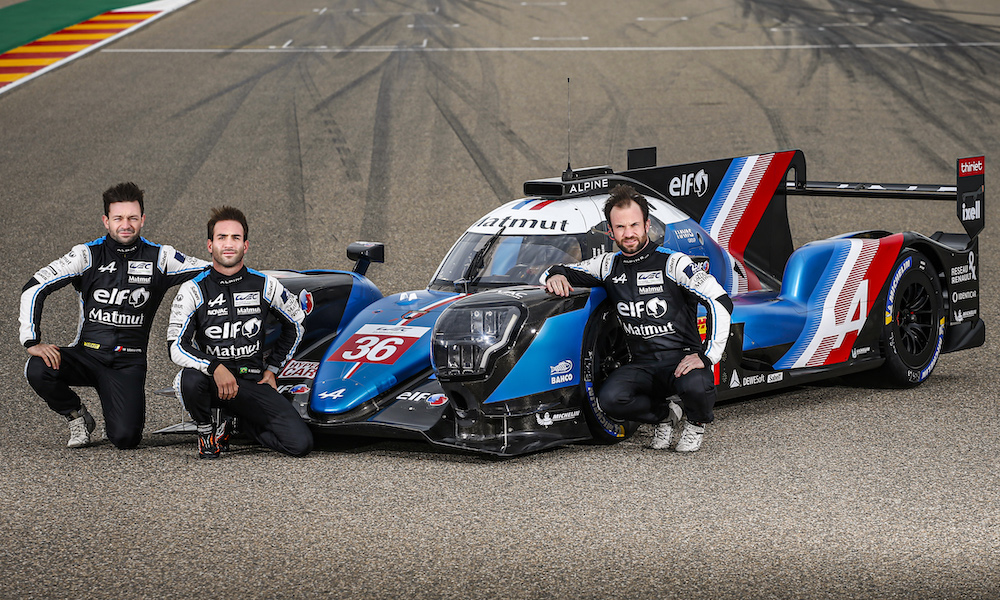 Philippe Sinault, team principal:
"Alpine's history is paved with challenges. Since 2013, we have been proving ourselves step by step, and showing that we are capable of defending the Alpine colors at the highest level.

This new challenge is part of this mindset. The trust that Alpine has placed in us for this project is a source of great pride. We are approaching this program with humility and the desire to do well at a time when the world of endurance racing is at a turning point in its history.

We are determined to rise to this exhilarating and incredibly motivating challenge to once again anchor Alpine in the pantheon of French and international motorsport."
Luca de Meo, CEO Grupe Renault:
"Happy and proud to be with you today for the World Endurance Championship season launch.

We are very proud to be presenting the Alpine A480 to support our collars in the brand new Hypercar category, the very best of endurance racing.

"aking up this new challenge shows how ambitious we are. Alpine has been back in endurance racing since 2013 and we've climbed our way season after season.

Last time we won the 'queen category' was in 1978. That's quite a challenge to live up to but I'm fully confident that the new A480 will rise up to it."
                                            TECH SPECIFICAITIONS 
V8 Normally-aspirated
V8 at 90°
ENGINE – GIBSON GL-458
625 bhp
900KG
4300cc
4645x1995x1045 DIMENSIONS EN MM (L X L X H)
COSWORTH
8400rpm – MAXIMUM ENGINE SPEED
CHASSIS
FRONT TRACK 1560 mm
REAR TRACK 1550 mm
WHEEL BASE 2905 mm
STRUCTURE – Carbon fibre & honeycomb body shell
BODYWORK – Carbon/Kevlar
SUSPENSION – Double wishbone with pushrods, PKM shock absorbers
STEERING – Electric power-assisted
ENGINE
TYPE Gibson GL-458
LUBRICATION Dry sump/multi-stage oil pump
ELECTRONIC CONTROL UNIT Cosworth
GEARBOX
BRAND Xtrac
TYPE Magnesium housing, transversally-mounted
GEAR SHIFT Steering-wheel mounted paddles and pneumatic controls
GEARS6 + reverse
SAFETY
HARNESS – Six-point safety harness adapted to Hans® system
FUEL TANK – 75-litre safety rubber tank with built-in reserve system
WHEELS
FRONT WHEEL RIMS 13''x18''
REAR WHEEL RIMS 13''x18''
TYRES – Michelin 31-71/R18
BRAKES
DISCS – Ventilated carbon
CALLIPERS – Six-piston one-piece