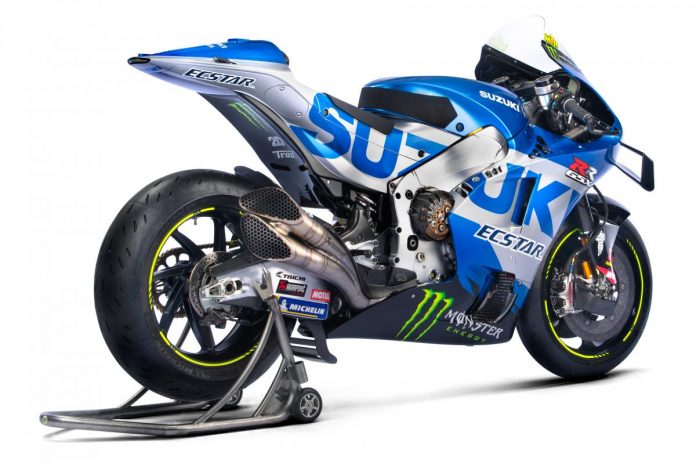 Title defence, both team's and rider's crowns will certainly be fresh experience for Team Suzuki Ecstar and Joan Mir. With bike development freeze for 2021 season and almost perfectly performing, competitive and balanced bike they are sitting pretty well at the season start.
Continuity can be a blessing and going through this difficult time with global pandemic Suzuki team will continue with the same young, yet experience and success hungry riders in the name of the current World Champion Joan Mir and team mate Alex Rins.
As is previously known long-time serving team manager Davide Brivio opted to accept fresh challenge, he moved to Formula 1 Alipne Team as racing director and this will be team's only major change going into the new season. Suzuki Team with sight set for further build on success achieved in 2020 season, opted not to put direct replacement for Brivio, instead team management will go through committee of seven high-profile team members.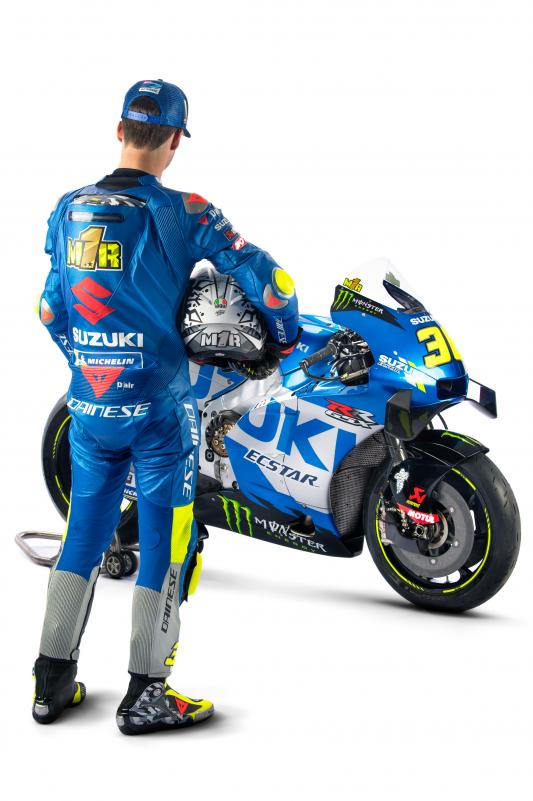 Bike livery is largely unchanged, the inclusion of their new sponsor Monster Energy being the only noticeable change.
Shinichi Sahara – Project Leader and Team Director: "The 2020 was a fantastic season for us, as winning World title for the rider and the Team. This 2021 season will be a challenging one for us, as we are aiming to achieve even better result than last year, but I'm confident that we will be able to take on this important role and fight to get great results.
Joan Mir: "This new season seems like it will be a thrilling one with a lot of quick contenders. Despite winning last year I don't consider myself as the 'favourite' for this season, because I believe that there is still a lot of work to do and big results to achieve. But nevertheless, I come into 2021 as 'the man to beat', and for sure there is some pressure surrounding that."
Alex Rins: "All winter I've been looking forward to getting back on track! I have done a lot of training, especially with my track bike, but nothing actually beats riding my GSX-RR. I think this year could be a great one for us, we have a strong team and a strong bike."