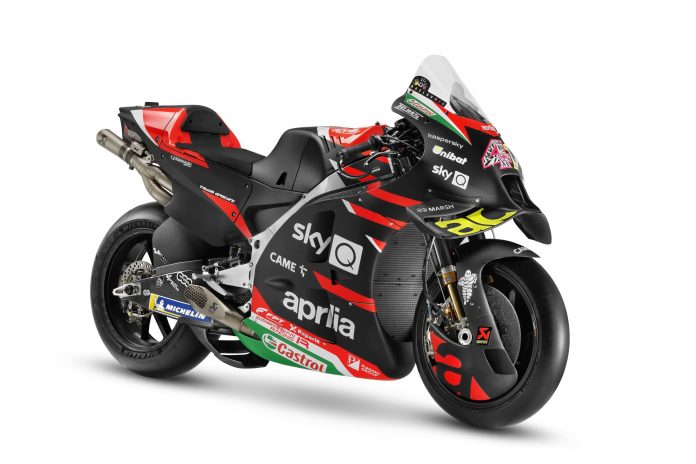 While taking the covers of their 2021 machines, Aprilia Racing Team Gresini and their CEO Massimo Rivola have shown confidence to finally catch the upward trajectory with the start of 2021 campaign.
Aprilia and KTM are the only concession manufacturers, meaning they are the only two teams free to develop and enter the new season with completely revamped racing machines. Keeping in mind this Aprilia Racing CEO Massimo Rivola did not hesitate and admit that this season will be Aplirila's "most important", as they pushed even harder with the development of the new bike to close the gap to top manufacturers.
Aprilia's rider line-up for 2021 season is also changed with Lorenzo Savadori getting the second seat alongside Aleix Espargaro.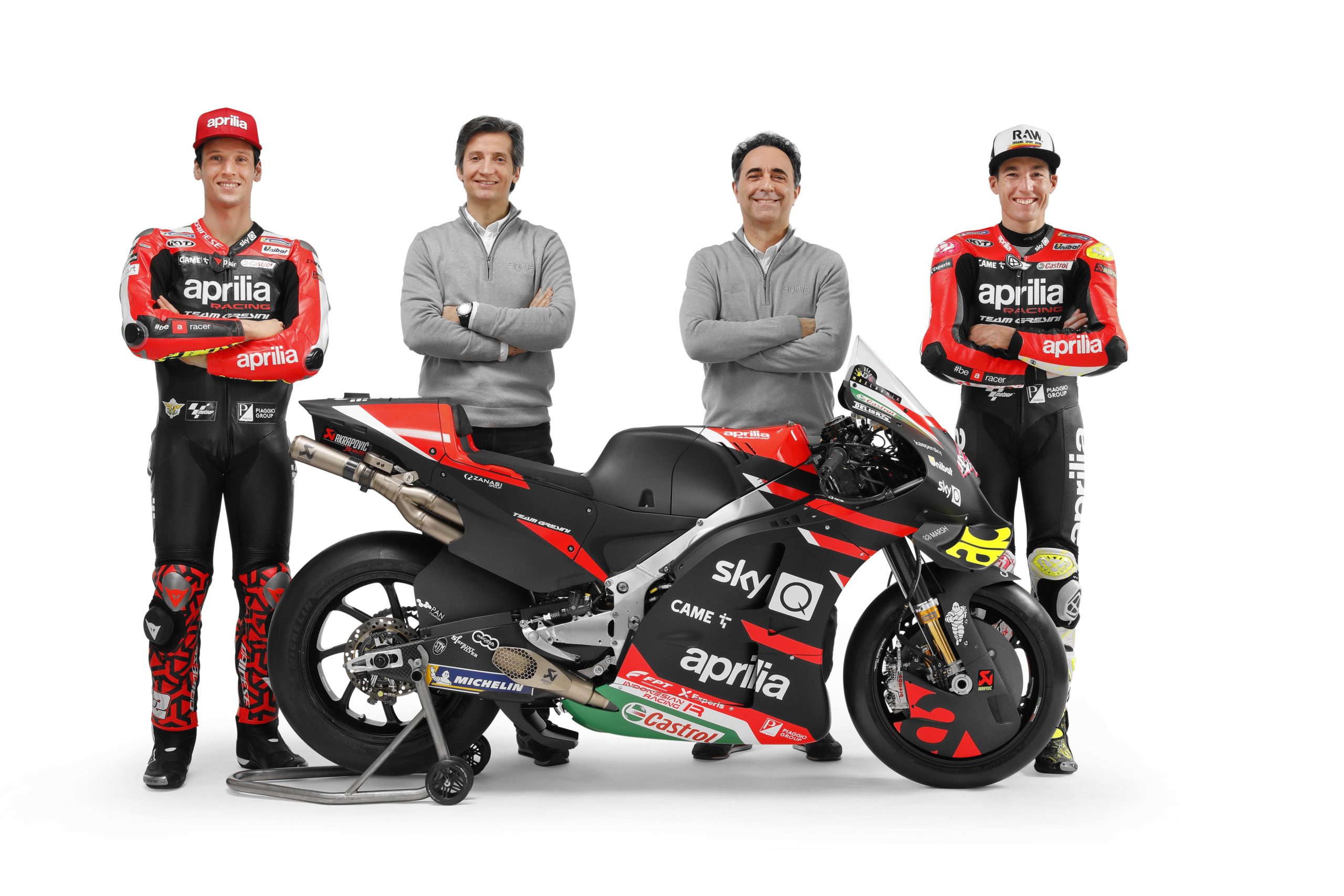 The new Aprilia RS-GP is completely new bike concept for the Noale factory, a lot of innovative aerodynamics, new frame and carbon swing-arm on a chassis part, and with new throttle body systems and cylinder heads in the engine.
ROMANO ALBESIANO – APRILIA RACING TECHNICAL DIRECTOR: "Thanks to the work done over the winter and the great efforts of the racing department, we know that we have taken a big step forward, so now we are anxious to see how it measures up against our rivals. Our growth is clear and this gives everyone a boost of confidence.  We made changes in every aspect, from the visible areas, like the new aerodynamics or the carbon swingarm, all the way to in depth changes to the chassis architecture, engine and electronics."
MASSIMO RIVOLA – APRILIA RACING CEO: "In first stage of the championship, we do not want to look at the others, but just at ourselves, strengthening our undoubtedly positive trend.The team is solid, ambitious and realistic. Everyone knows that the only way to keep growing is to stay the course, taking Aprilia to the point of battling for the positions that count, even in MotoGP."