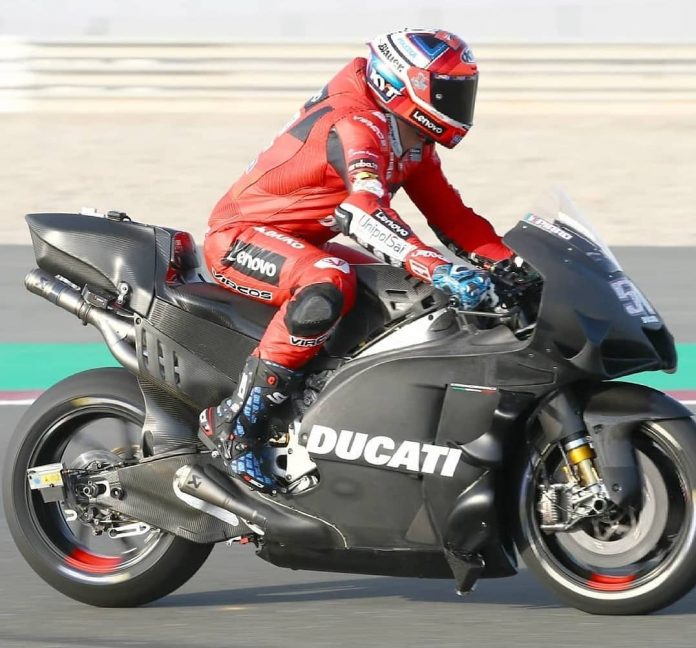 At the first day of MotoGP test at Losail International Circuit, Ducati well know as pioneers regarding the aero development, have again shown that they will continue to push the envelope further.  
On one of their test bikes, the front winglets with different shapes and forms are covering the top and lover front-end of the bike. Basically the whole front-end heavily armed with aero winglets should add additional aerodynamic push on the bike, and it is intriguing how much all this winglets will help to guide the frontal air in predictable manner along the rest of the bike surface.
Drag penalty during top speeds will be taken into account, but Ducati must know better what are the pros going this extreme with winglets, and testing should confirm them the accurate behavior of the bike in real life and whether it is worth to continue with further development and optimization.