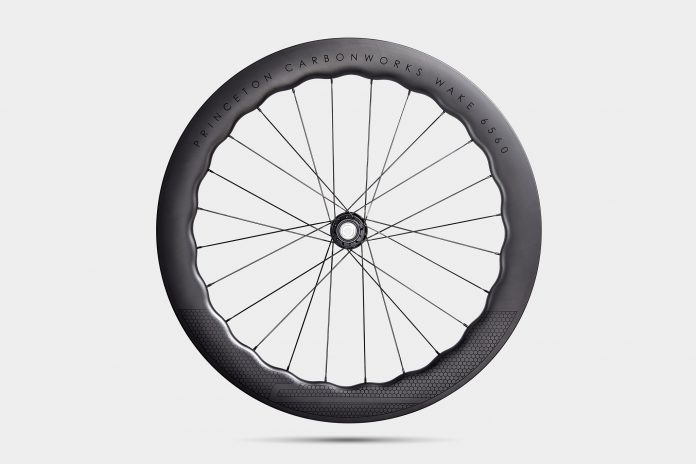 The recent development story, SRAM Inc. suing Princeton Carbon Works Inc. for patent infringement is related to rim shape of new Princeton 6560 carbon road wheel.
In short we will present both rim wheel designs, and how this story have developed and created stalemate that must be resolved in court.
SRAM's Zipp 454 Carbon NSW wheel and Princeton's 6560 carbon road wheel at first glance carry similar philosophy behind their design, they reduce impact from crosswinds by lowering aerodynamic drag and side force from it.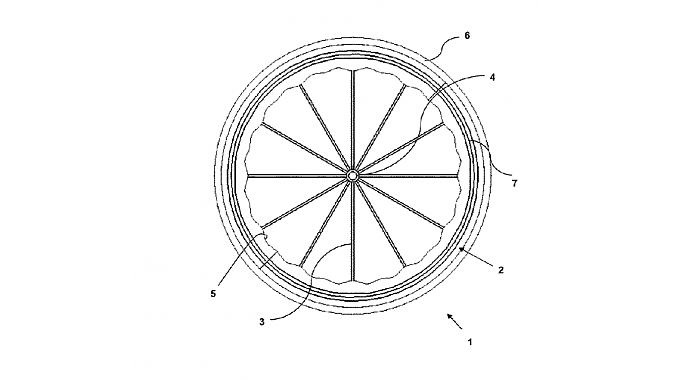 Zipp 454 Carbon NSW Wheel rely on two patents from inventor Dimitris Katsanis issued in 2017 and 2020. It is not known exactly when they were assigned to SRAM, because Dimitris Katsanis both his patents assigned them to Metro IP Limited.
SRAM's Zipp 454 Carbon Wheel has a patented rim shape inspired by humpback whale. The design of the rim "Saw Tooth" is carrying the irregular shape of leading edge of humpback whale pectoral fins.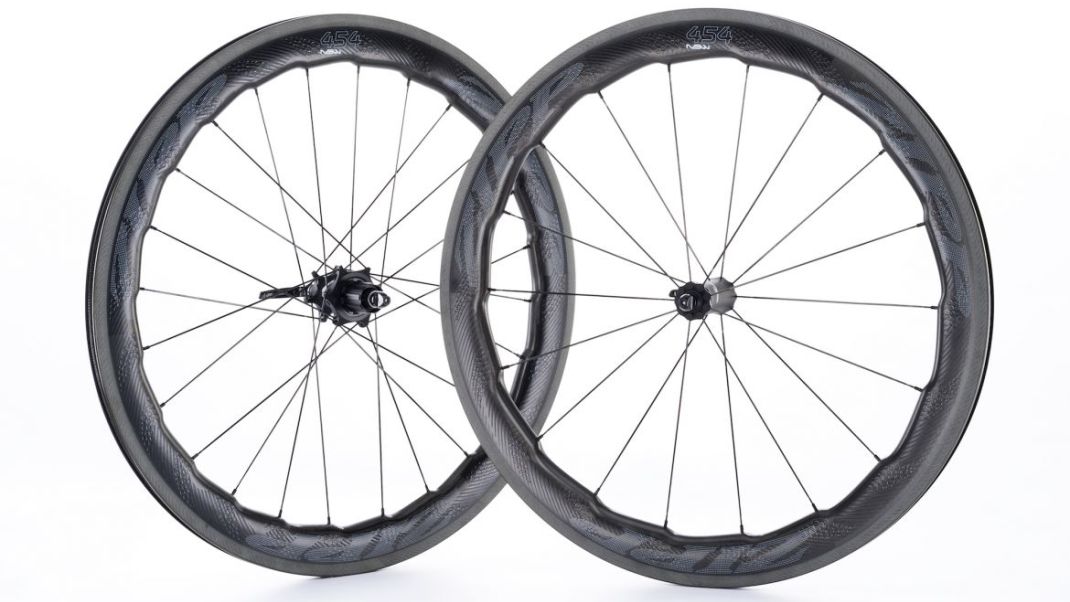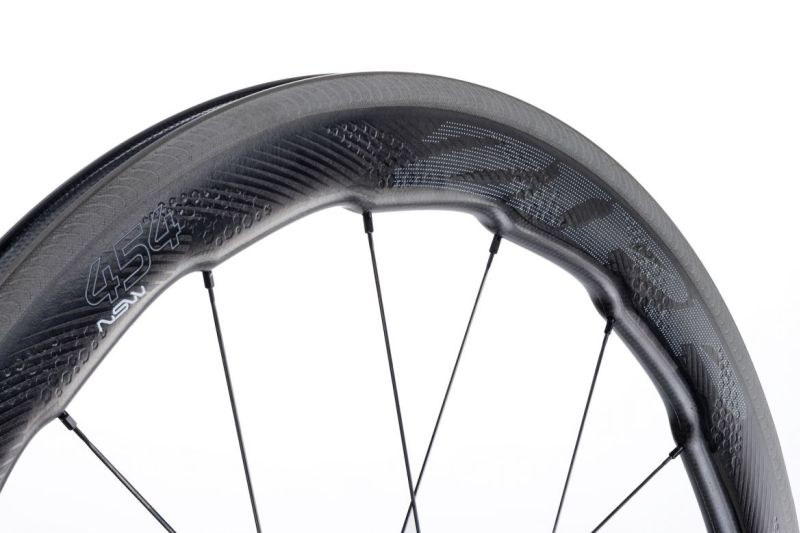 They other rim design from this story, Princeton's 6560 carbon road wheel has 24 sinusoidal oscillations which gives the rim varying depth from 60mm to 65mm. Undulations on 6560 carbon road wheel are symmetrical, unlike 454 carbon NSW Wheel which appear more like sawtooth.
According to Princeton Carbon Works their design is coming not just with aero gains and easier riding during crosswinds, the other benefit from their sinusoidal design is increased rim stiffness.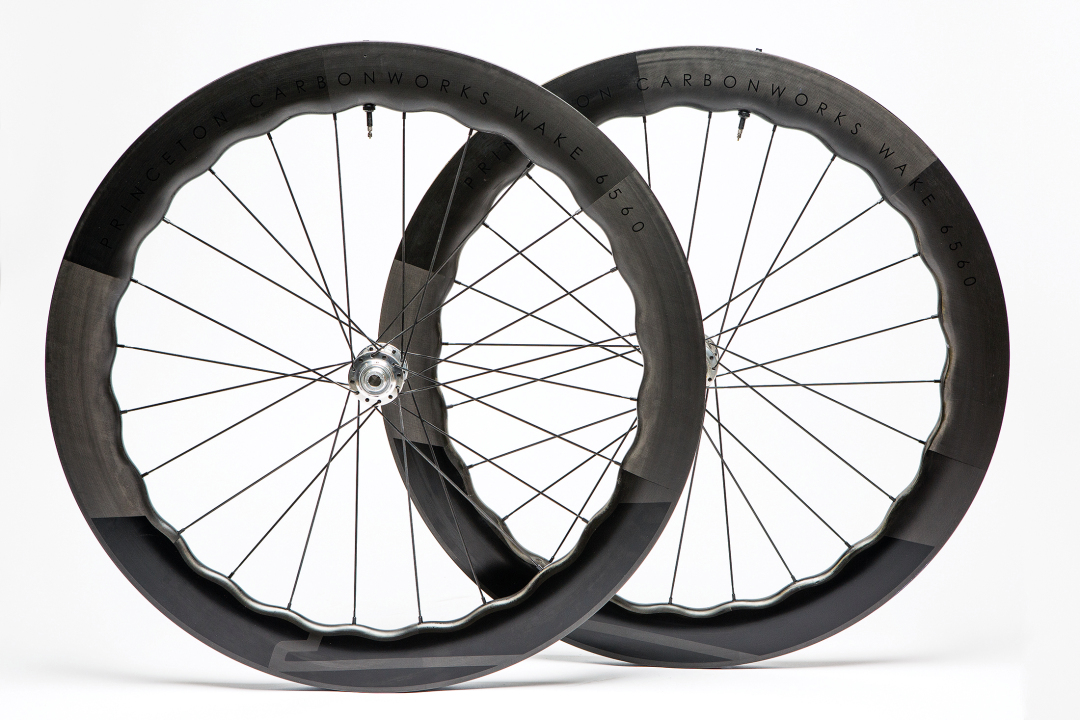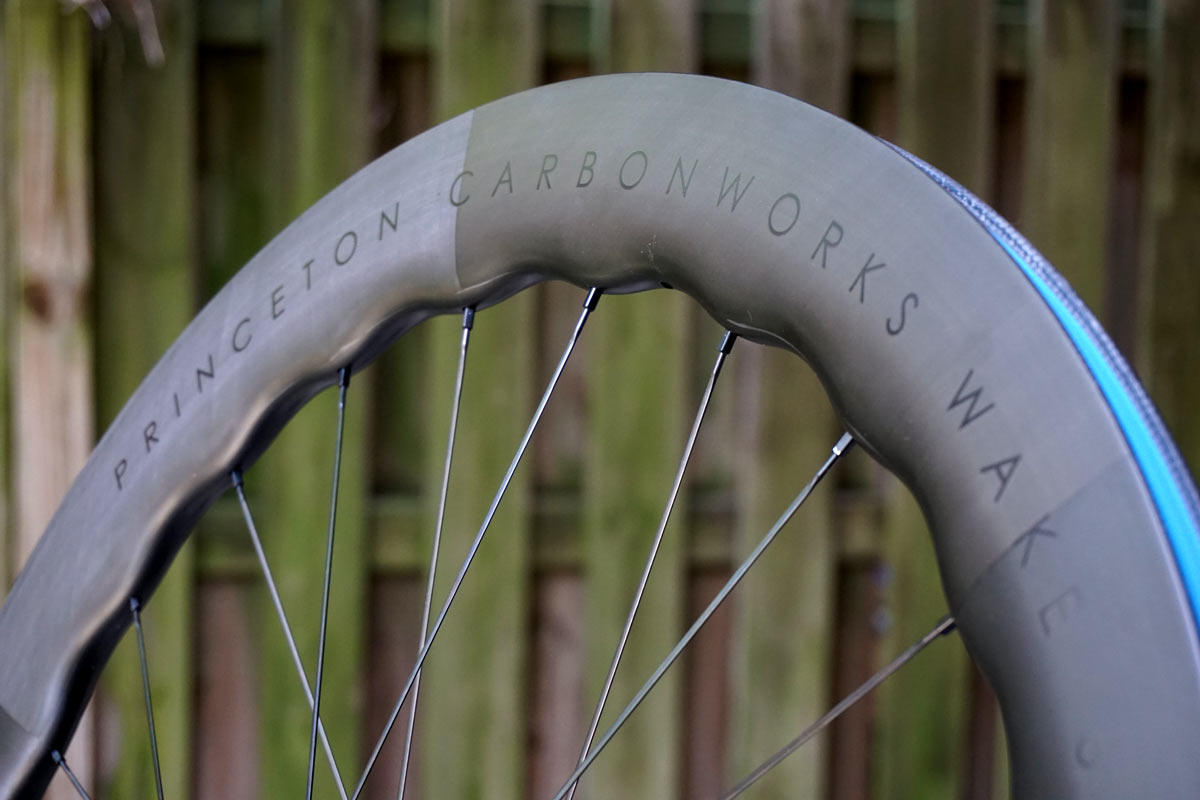 Princeton Carbon Works Inc. :
"Advanced aerospace engineering facilitates better speed through the breakthrough of dynamic cross-section variability – WAKE – which yields lower drag and reduced effects of vortex shedding"