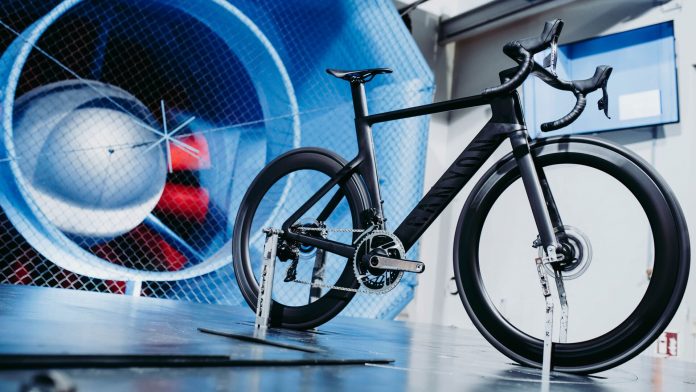 One innovation that sets apart the new 2021 road bike Canyon Aeroad from other competitors is the unique aerocockpit featuring clever packaging and atypical adjustability. 
What Canyon wanted to achieve with this novel aerocockpit on its Aeroad is practical and easy to use, unique integrated cockpit solution. It has complete internal cable routing, bar width adjustment and no-cut stem height adjustment. The CP0018 aerocockpit is freakish concept of one piece aero bar and stem fusion.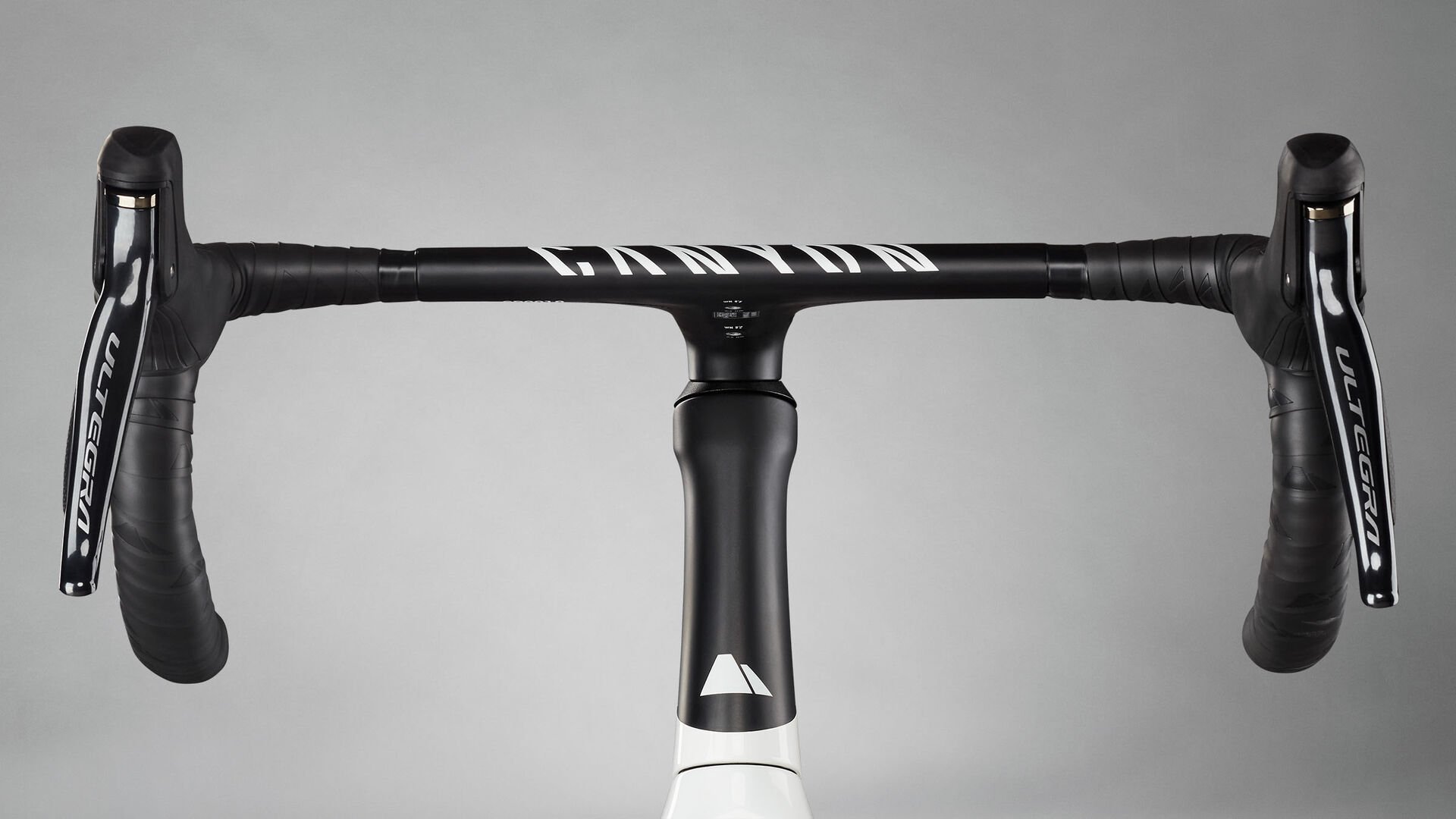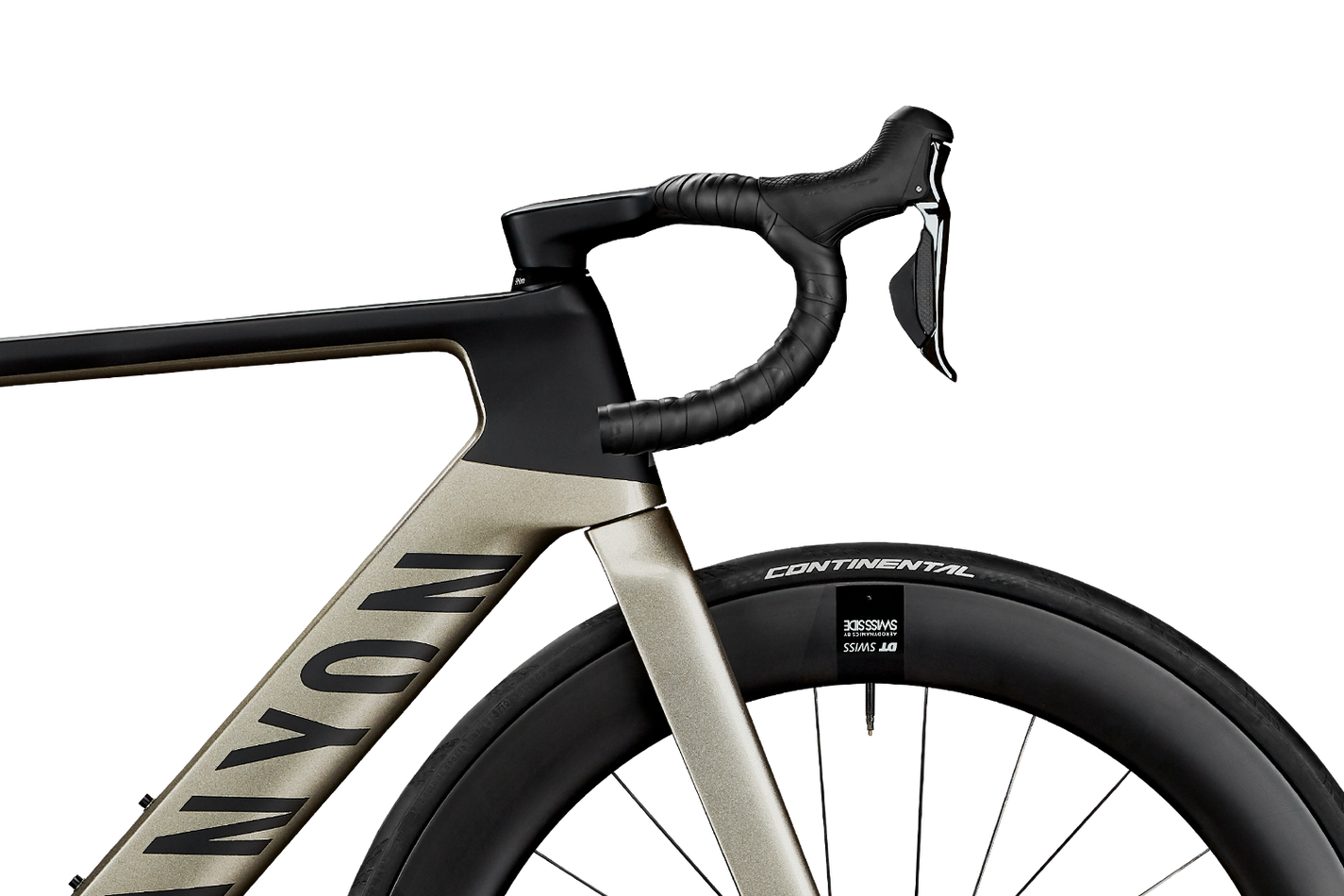 The rider can change the width of the bars by 40 mm, helped with three detachable 'cockpit wings'. The other practicality with unique solution is carbon quill stem that allows 155 mm of height adjustability, without the need to cut the fork steerer tube.
The bar of the CP0018 cockpit cuts off where usually the bar tape wrap ends on both sides. With this design the removable cockpit wings secured by four bolts can be loosen and folded down for more compact and easier travel or bike delivery. Set of sliding tops and drops into the central section of the handlebar are used for width adjustment, extending the cockpit wings in one of the three positions available (rider preferences).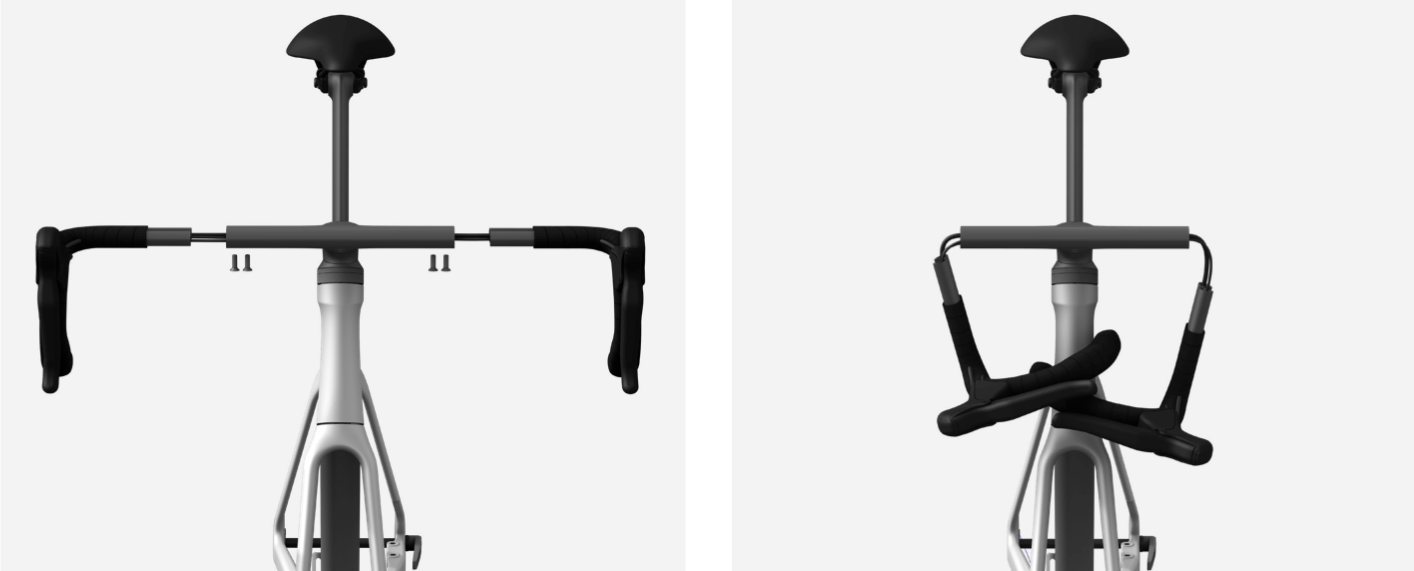 For height adjustability, instead of cutting carbon steerer tube, the three piece integrated carbon cockpit has a quill like extension through the upper headset bearing. A clamping screw presses a fork insert against the front way of the fork steerer. With this solution the stem can move up and down on the steerer tube. This way the spacers can be added under the stem to change the bar height (5 mm, 10 mm or 15 mm) without the need to cut the steerer or adjust the internal cables.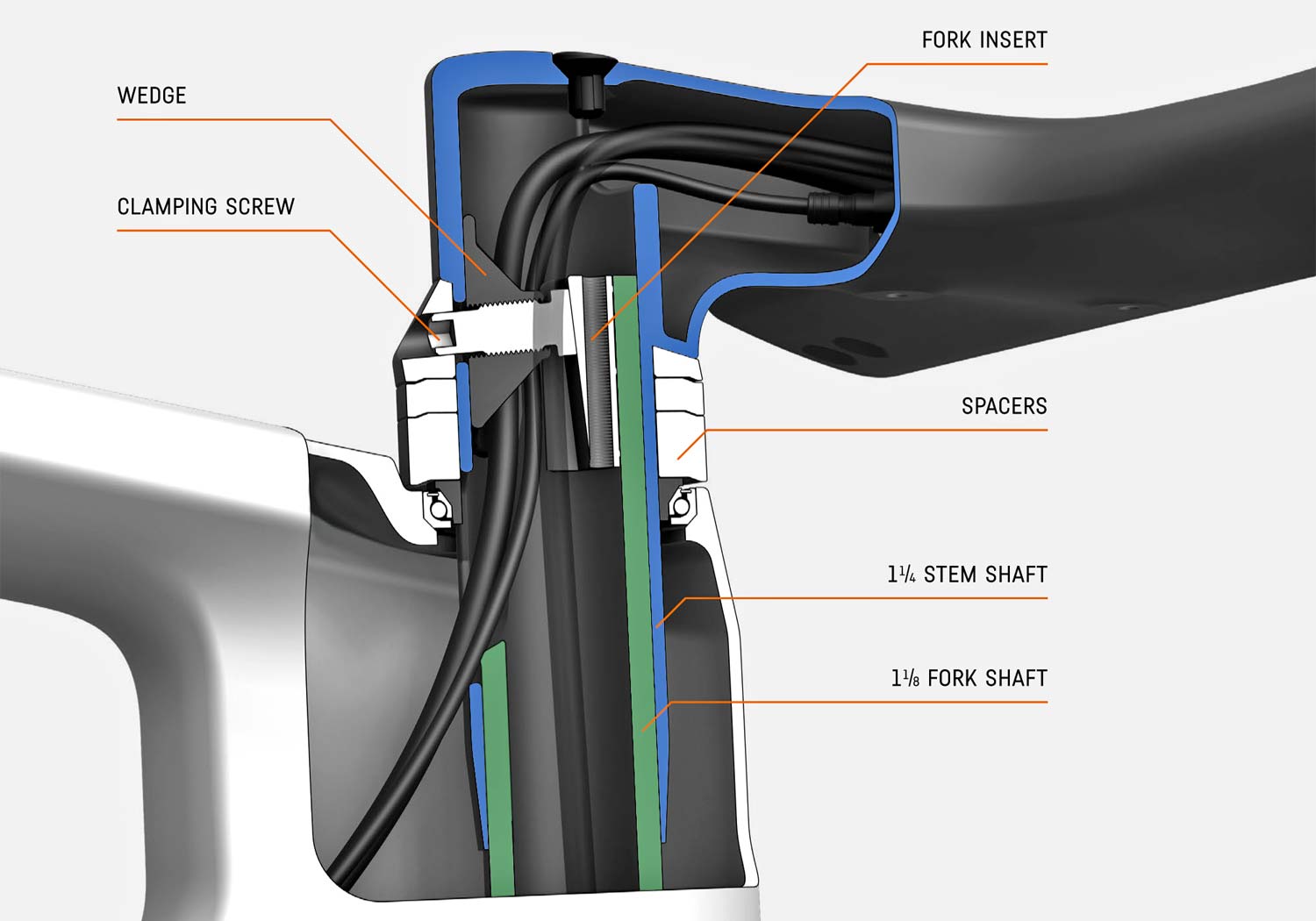 As expected on Canyon Aeroad, only this solution of integrated steam and bar handlers can be used due to the uniqueness of the design and bike integration.