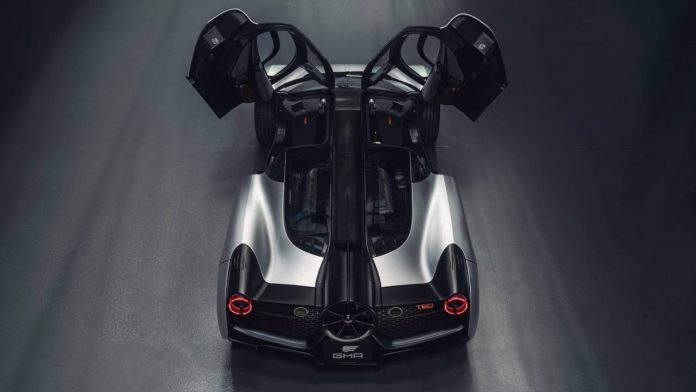 Hosted by Dario Franchitti (as Gordon Murray Automotive brand ambassador) in the new vlog dedicated for T.50 super car prototype development, there are some interesting bits to be seen and explained by technical director Frank Coppuck  about the monocoque and suspension parts on the vehicle structure. 
First T.50 monocoque prototype named XP1 will be used to fine tune the set up and ride handling, calibration work on the engine and the journey will continue with winter testing in Sweden aimed at checking the electronic stability systems.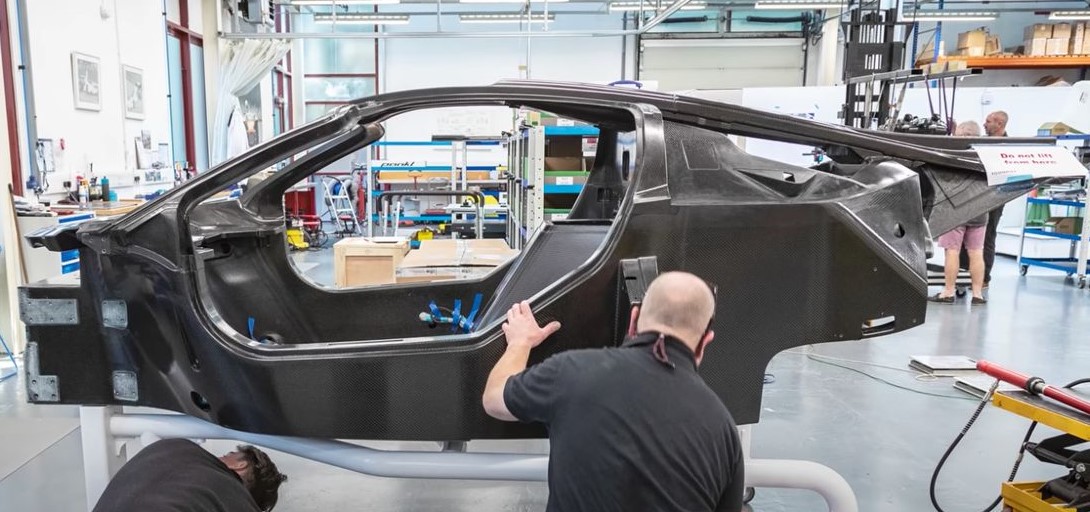 Some fascinating info from technical director about the vehicle tube designed to achieve significant torsional stiffness from response perspective. Technology and materials used in this car are aimed at very high strength, stiffness and being super light. Carbon fibre materials used these days are giving the designers freedom to get the shape and forms of the structure that is build at the end.
XP1 tube weights just under 100 kg. and is not just the car survival cell, it forms the engine bay, picks up and takes all the vertical loading from the spring dumpers units that feed into the tube.
The (replica) work of art wishbones and steering rack in the production car will be made of forgings, which according to Frank Coppuck will get the grain direction in the material aligned to where all the loading is going into them.
Integral part of the monocoque is the engine bay with gold foil on it to provide the heat protection. This gold foil keeps the fuel cell which is located behind the bulkhead as cool as possible, but not just the fuel cell, the aim is whole structure to be kept cool and protected.
At the top of the monocoque there is engine inlet (roof scoop) with aluminum clump, through which the air will scoop down to the engine air box and plenum chamber. Integrated with the tube is the top surface of the famous T.50 aero fan.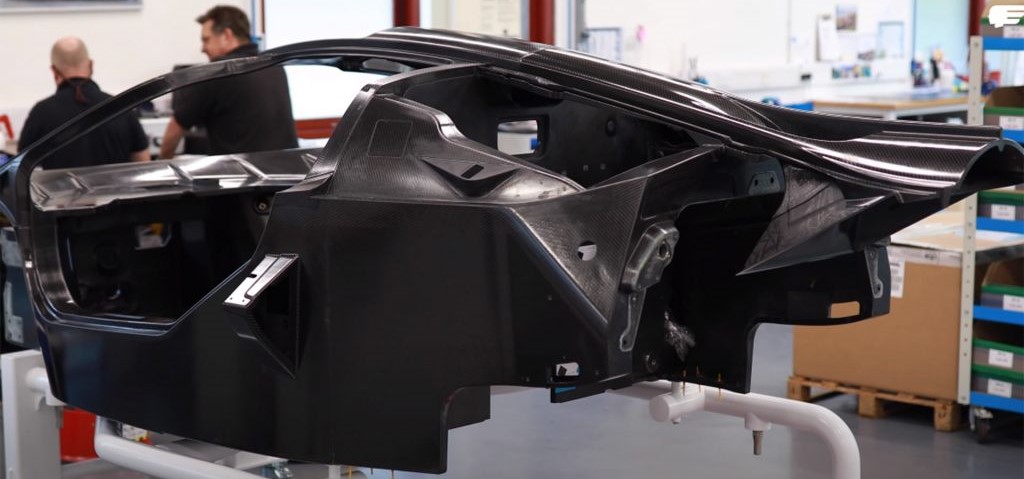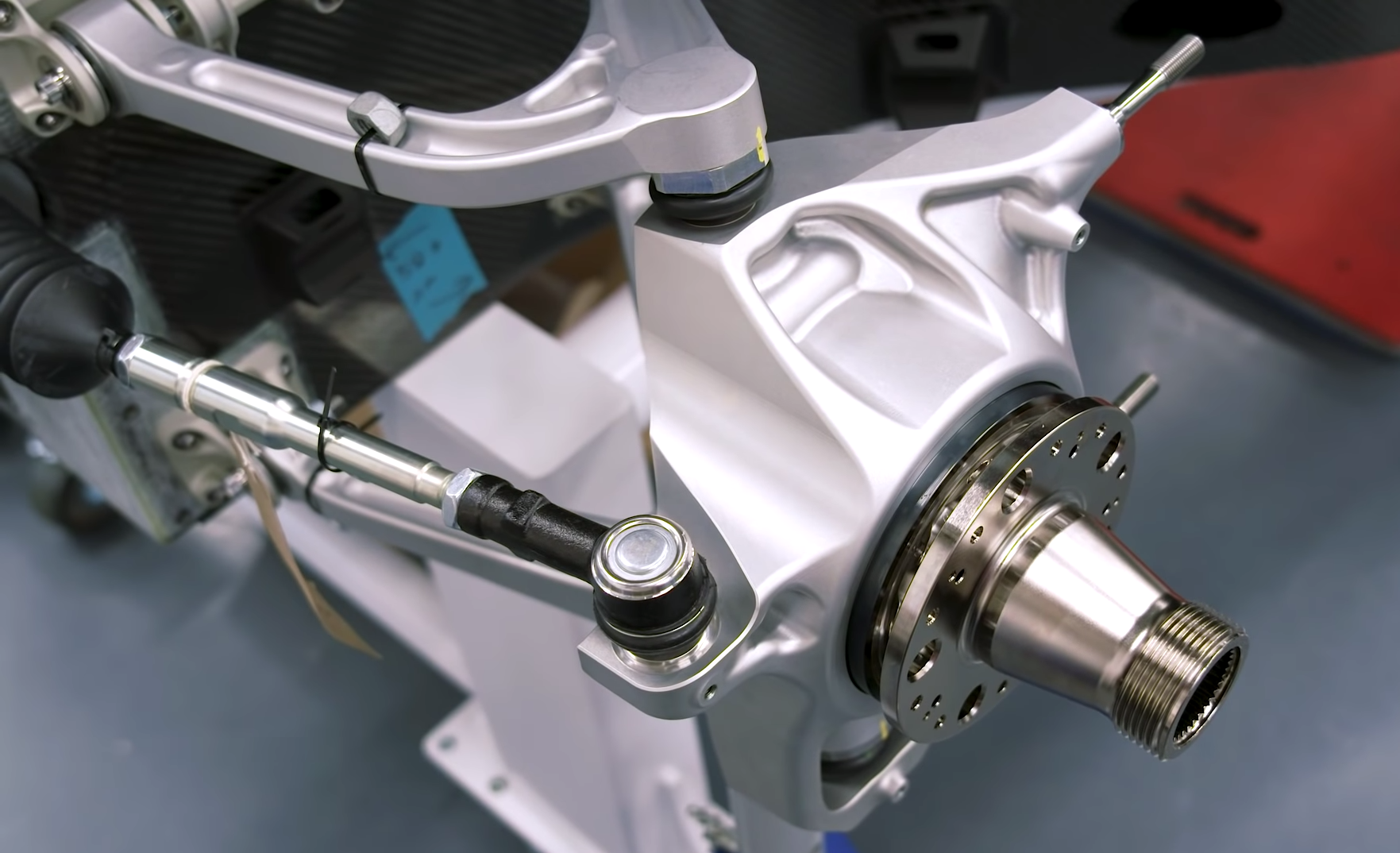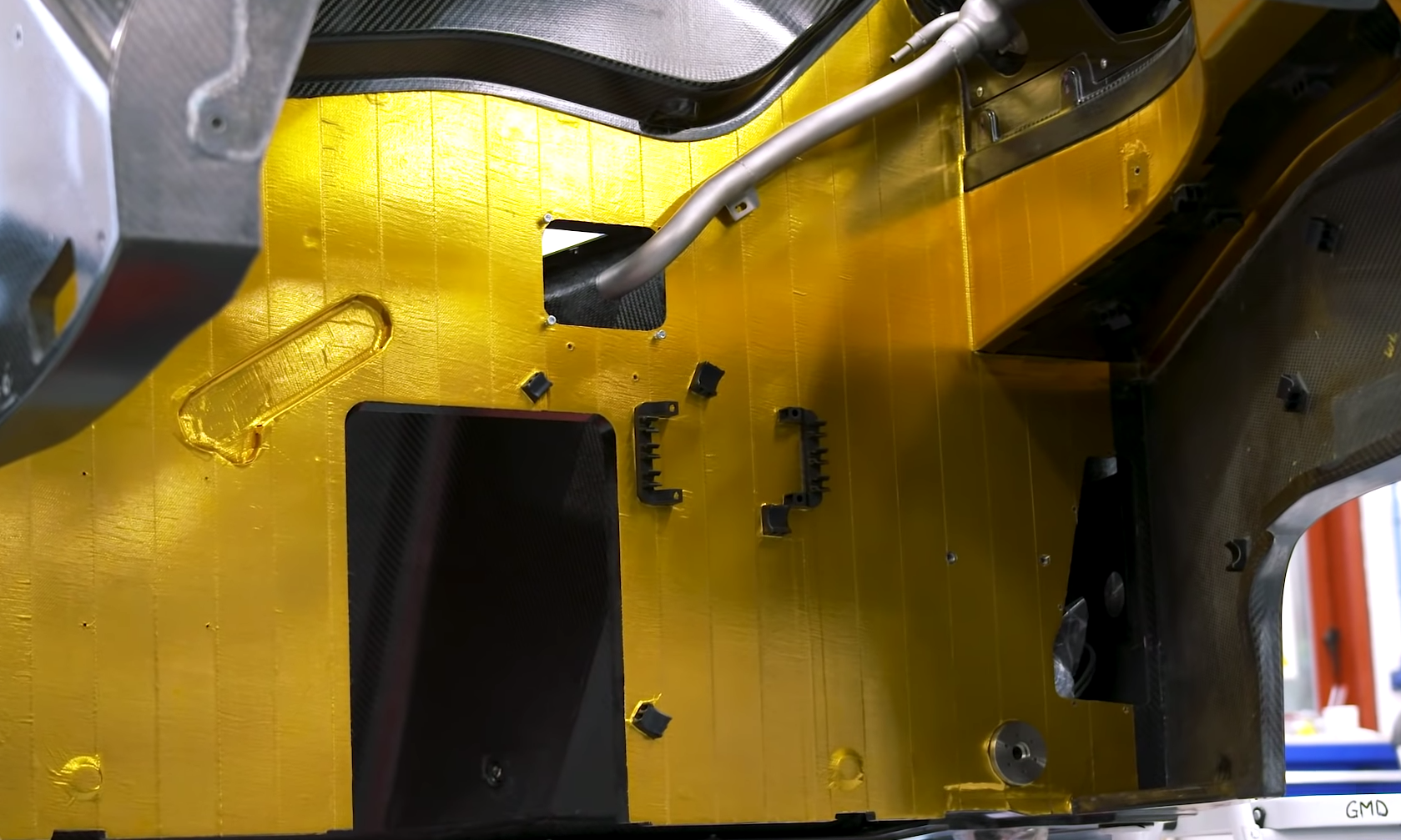 There will be 11 XP1 prototypes build in total through the development process, two of which will be used in crash test. The first prototype car is schedule to hit the road running in one month.