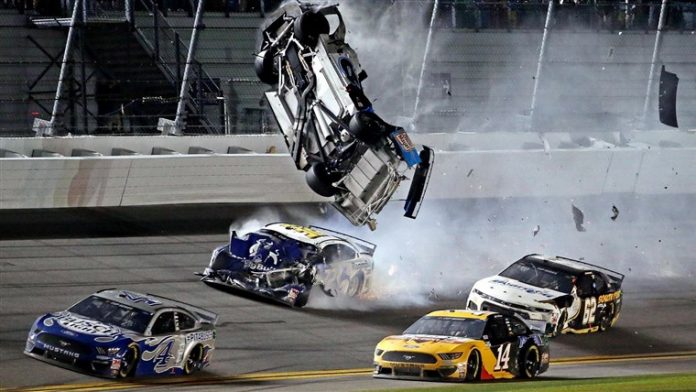 The last lap huge six car incident at 2020 Daytona 500 race, after which Ryan Newman was hospitalized with "brain bruise" prompted technical changes to the cars.  
NASCAR Officials made detailed investigation of the wreck followed by scrutinizing the car at the R&D center in Concord, North Carolina.
More details are expected from the further investigation in the coming weeks, as teams are preparing for season restart following the COVID-19 pandemic.
NASCAR announced detailed technical bulletin with safety enhancements and updates regarding the impact on competition by the pandemic.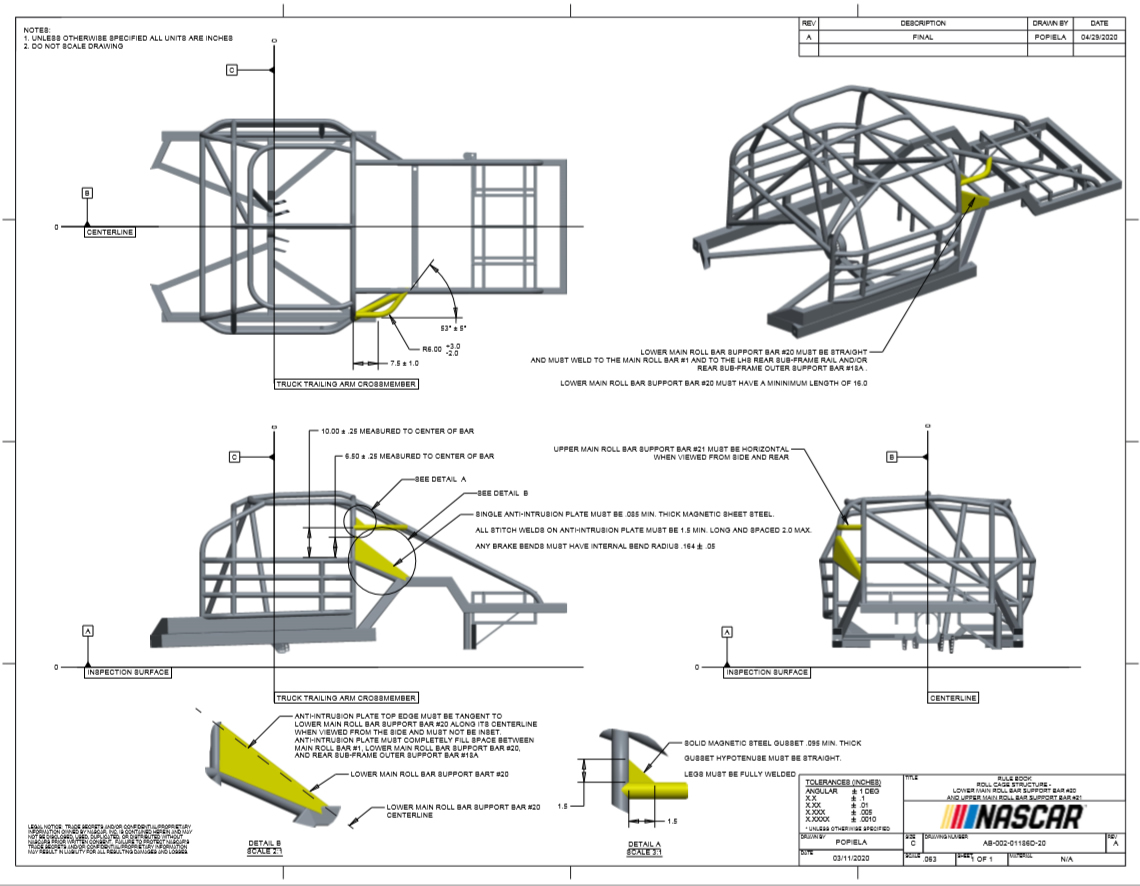 Here is the listing of technical changes and new updates regarding the competition this and next seasons:
addition of the main roll bar support bar, intrusion plate and upper main roll bar support bar (mandatory for superspeedways, optional elsewhere)
elimination of aero-ducts at superspeedway tracks
reduction in sizeof throttle body (only for superspeedways)
updated roll bar padding specifications
oil reservoir tank or overflow expansion tank must contain a check valve
slip tape must be applied along the entire length of the lower rearward facing surfaces of the rear bumper cover and extensions (applies for superspeedways only)
The temporary ban on most testing will be lifted on May 4, but on-track testing will not be allowed in the NASCAR Cup Series, NASCAR Xfinity Series or NASCAR Gander RV & Outdoors Truck Series for the remainder of the 2020 season
Organizations are allocated 150 hours in the wind tunnel through Dec. 31, 2021, with a maximum usage of 70 hours in 2020 and 90 hours in 2021
Wind tunnel testing of Next Gen vehicles — the debut of which was delayed from 2021 to 2022 due to the COVID-19 pandemic — by individual organizations is not permitted
The minimum number of short block sealed engines changes from 13 to eight