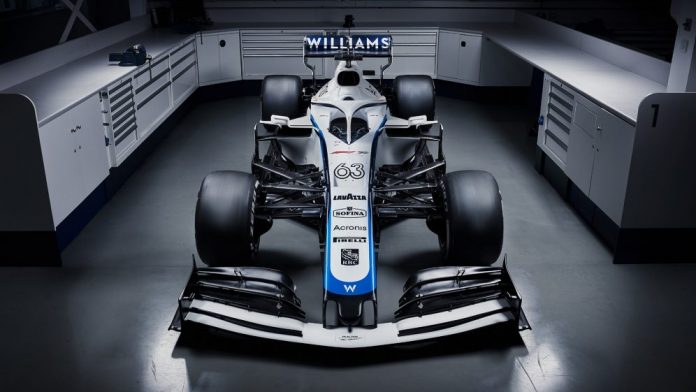 As the 2020 season opener is nearing, Williams unveils their new livery for the FW43 car.
New season starts at the Austrian GP on July 3, with new colors for Williams after their split with the title sponsor ROKiT.
Actively in a search for a new title sponsor, strategic investment are kept open for Williams. They openly invited interesting investors after long hardships that they are experiencing in Formula 1.
New livery is predominantly white, with traditional Williams blue. Their existing sponsors Sofina and Acronis have greater coverage on the new livery, with Lavazza branding on the drivers overalls.