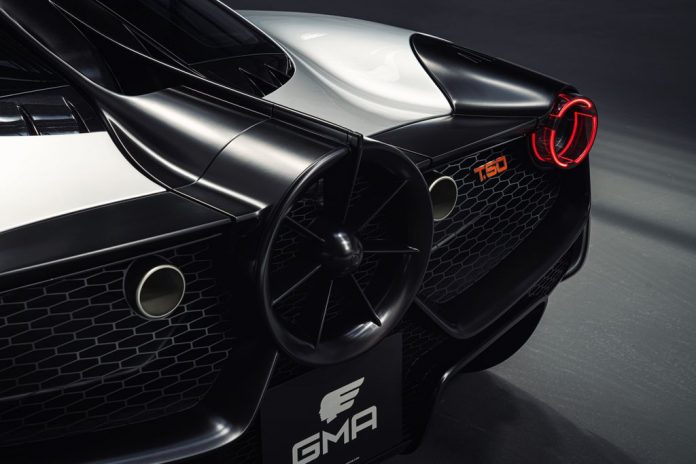 T.50 is a successor to what was known back in the day "best car in the world", McLaren F1 powered by V12 BMW. Designed by the same famous Formula 1 designer guru Gordon Murray, T.50 this time is representing Gordon Murray Automotive with one mission ahead, being the ultimate drivers supercar.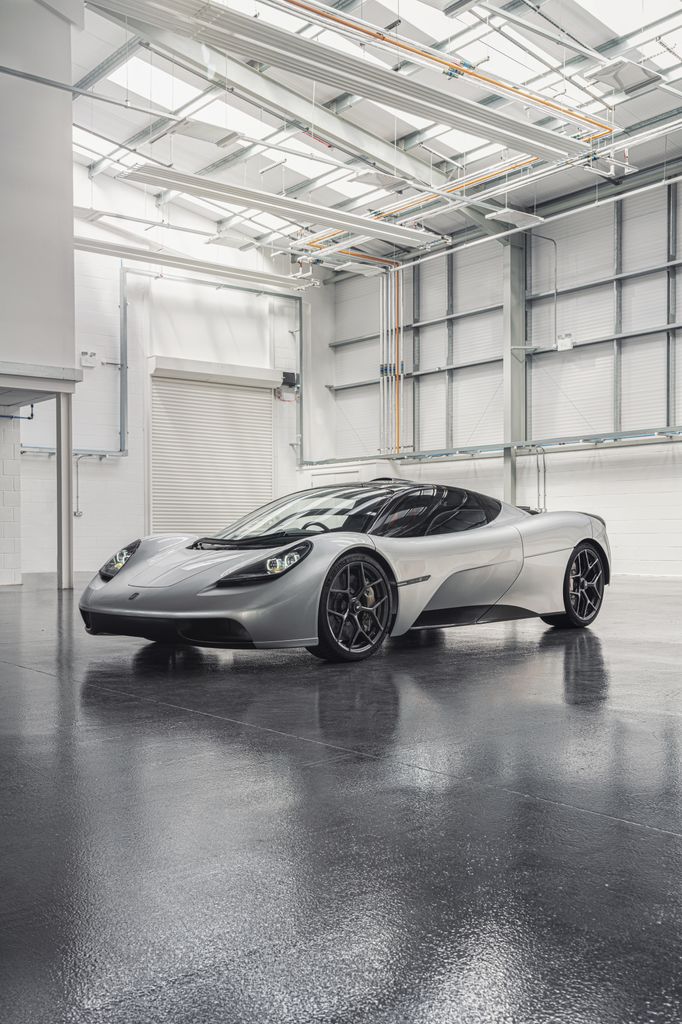 Murray's moto "car design is packaging" is fully implemented on his new masterpiece. When we talk style it is pure, with simple and balanced shape and form. Only the necessary is bolted on T.50, to give the driver driving and racing pleasure in purest way.
This car is designed to be used. Quite the U-turn from other supercars design direction, with a lot add on's, winglets, complex lines and shapes. T.50 generates its downforce from the underbody, helped with the fan at the very back, which is precisely what Murray wanted so that car look clean, balanced and raw. This way of thinking, generating downforce from the underbody follows new Indycar and Formula 1 trends, showing racing roots of Gordon Murray design philosophy.
Obsessed with packaging and weight save, Murray designed T.50 with compact proportions: 4.353 mm lenght, 1850 mm width and 986 kg of weight.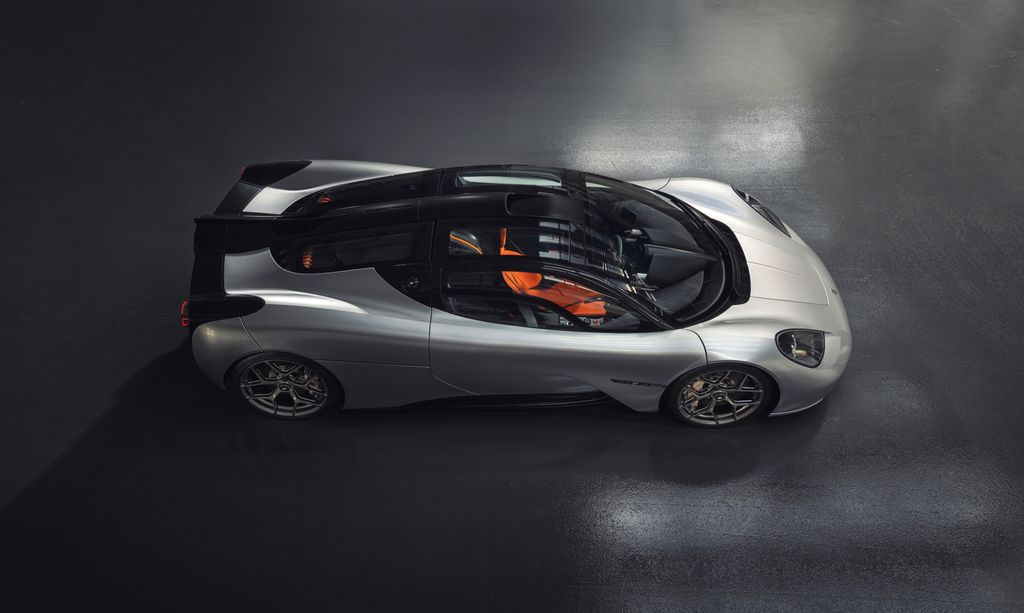 At the front everything starts clean, only two main holes that feed the water radiators with air for engine cooling. Air channels for front brake cooling are located right under the headlights, which also have slots under them for air conditioning from the heat generated by them. At the front a compressor for air conditioning is located, completely separated from the engine.
T.50 will have cameras instead of wing mirrors, glass panels on top will be optional, because they will be heavier than standard carbon fibre panels (another example of finding way to cut car weight by Murray). Wheels will be also ultra light, but not carbon made, forged aluminium instead for ultra reliability. As we go at the back of the car it is worth to mention the luggage space located at both sides, with chassis openings that will also show wide open the engine, pretty and spectacular.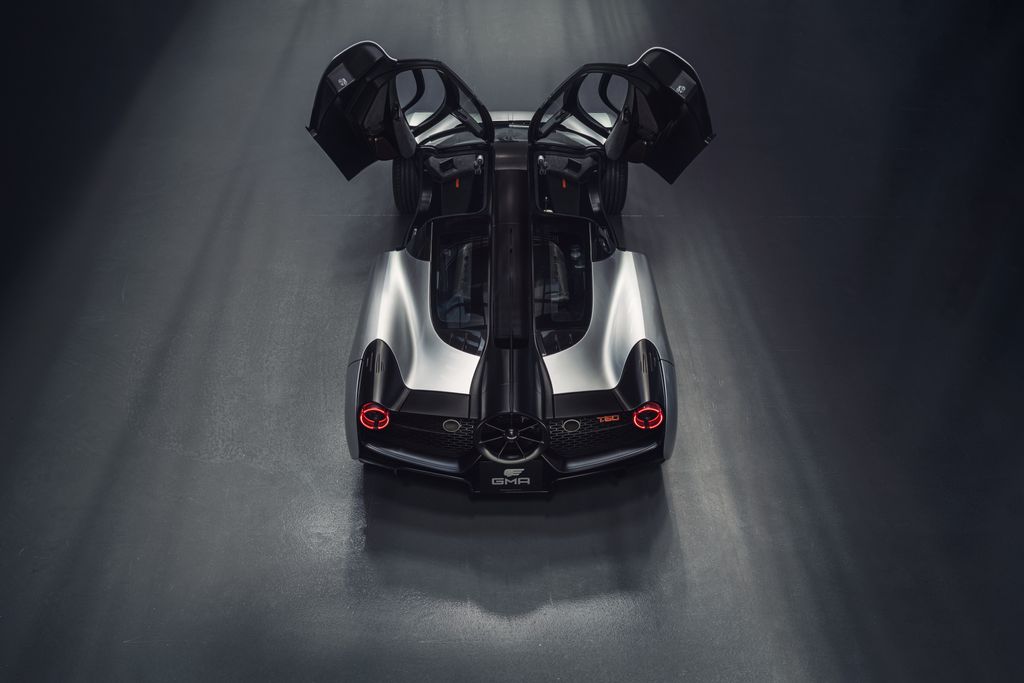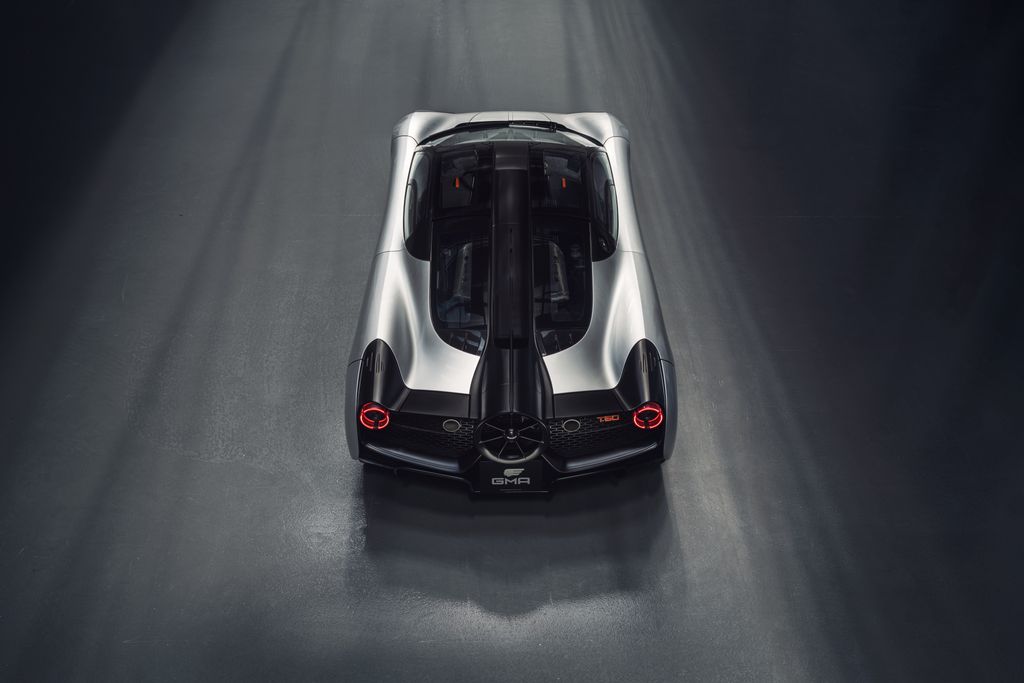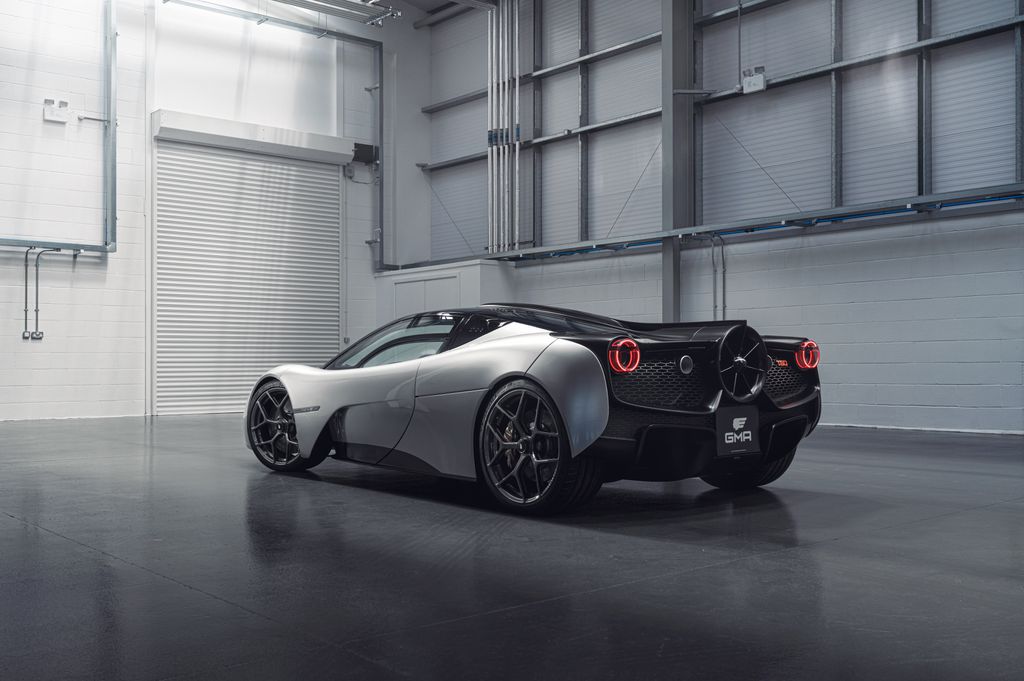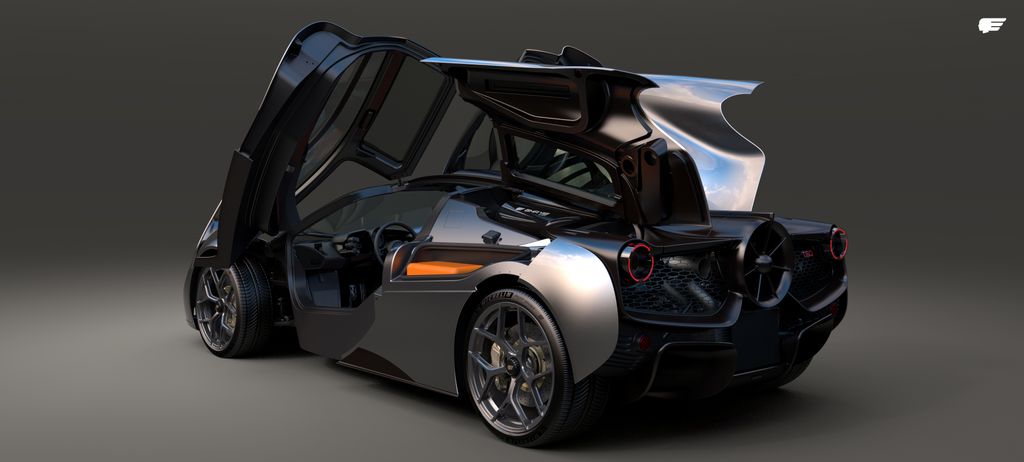 Lastly at the back is the famous fan. The car has under body venturi tunnels in the middle around the center gravity of the car, and large and very steep diffusers at the very back. So how all this interacts when generating downforce? The air is sucked in the middle of the car, with fan helping the air to move all through to the aggressive diffusers, cleaning the dirty air in the process. Downforce generated from the underbody of the car is what gives this car a way for such a pure and clean bodyshape. This fan interacts with the underside bottom of the car, or top side of the car helped with two small wings on both sides. This depends of the six driving modes available when driving.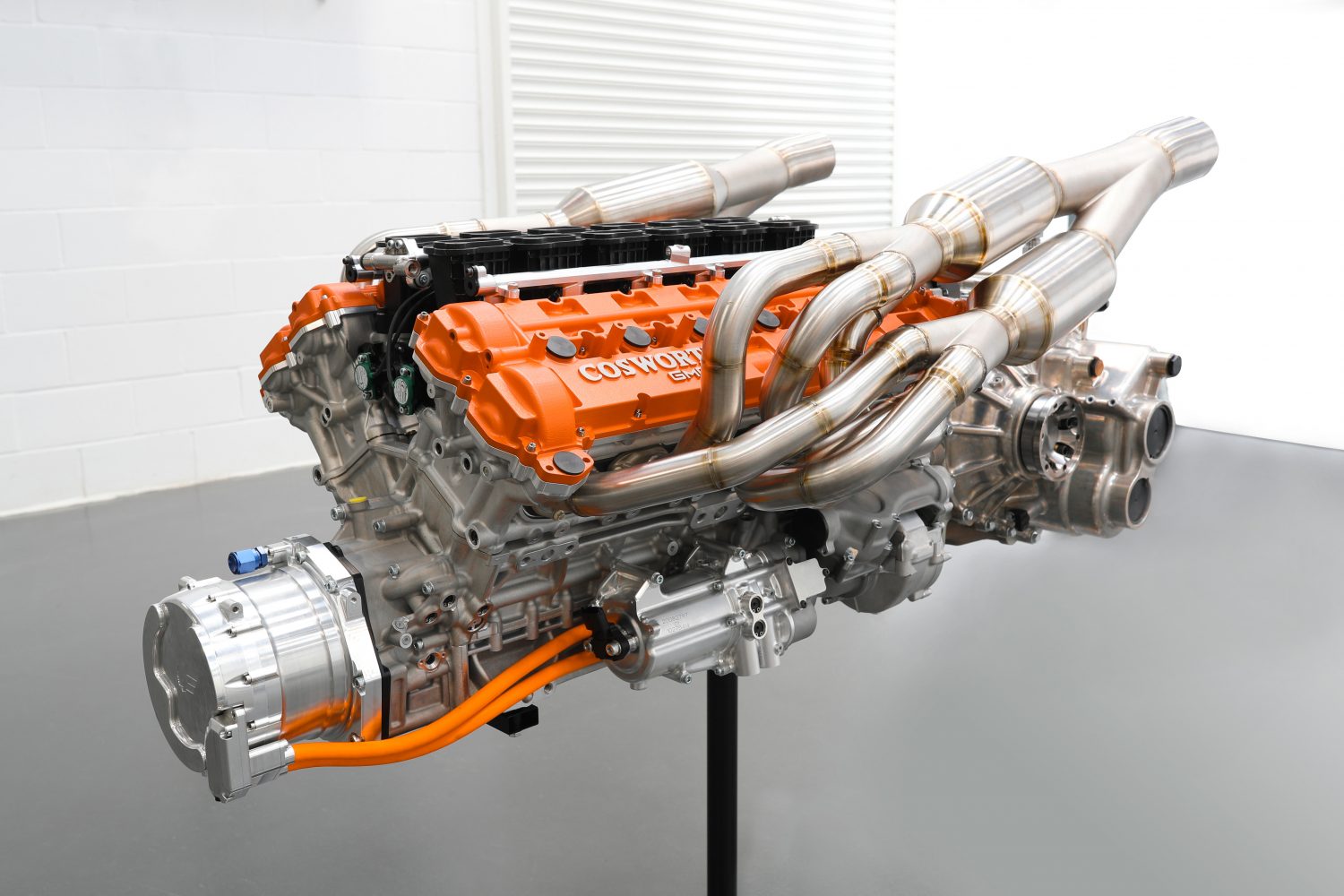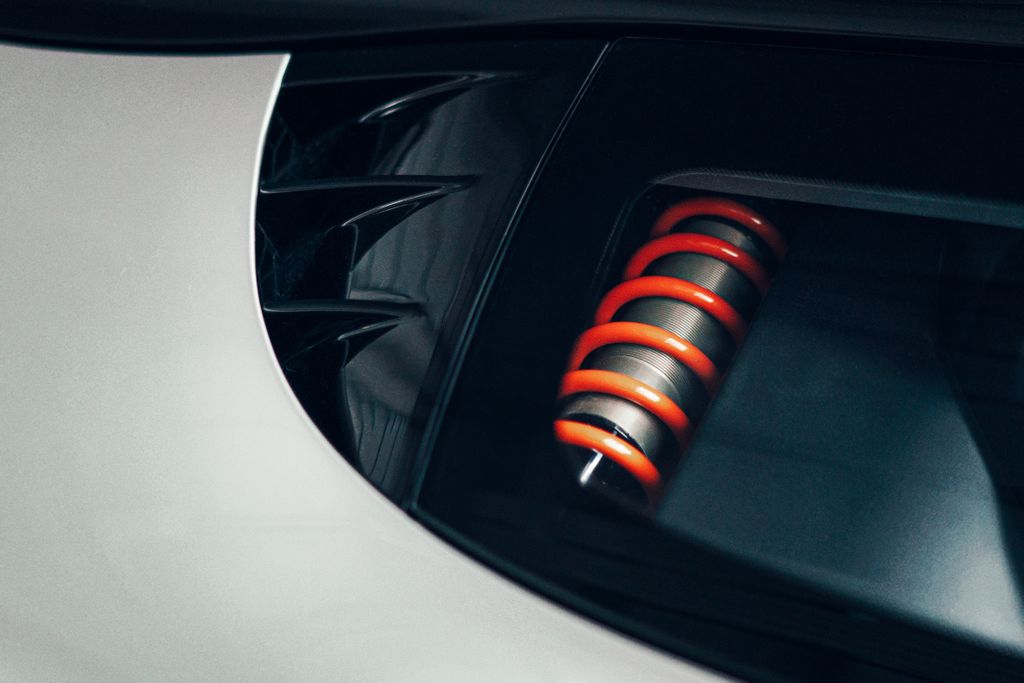 Focus on sublime packaging and lightweight continues with engine and gearbox. The Cosworth GMA V12 should go down as a best V12 ever.
100% bespoke 3.9-litre V12 Cosworth GMA engine

Power: 663PS @ 11,500rpm
Torque: 467Nm @ 9,000rpm (71% of max torque available from 2,500rpm)

The highest-revving naturally-aspirated road car engine ever (12,100rpm)
Most-responsive naturally-aspirated engine ever (28,400 revs per second pick-up)
The most power-dense naturally-aspirated engine ever (166PS-per-litre)
The lightest road-going V12 ever = 178kg
The best V12 sound ever
It has high-tech and practical solution in line for additional weight savings. ISG (Integrated Starter Generator) will be starter motor, alternator, he will make 48 volts to drive the fan motor, he will drive 48 volt compressor for the air conditioner located at the front of the car. This way the engine will not have anything belt driven, weight saving will be 20 kg in total and improved reliability along.
The gearbox is super light and manual, integrated with very light low inertia clutch that does not need adjusting. Because of the high rev engine and to better feel the quick gear change, a sophisticated electronics will rev match engine revs and gear change. There will be no covers on engine, gearbox or suspension.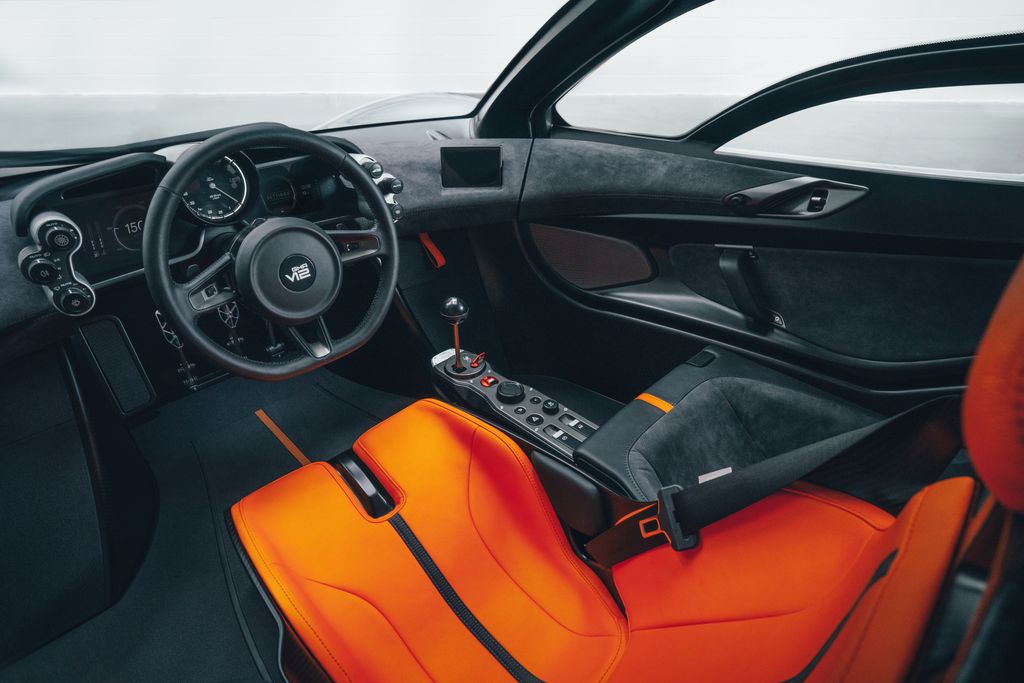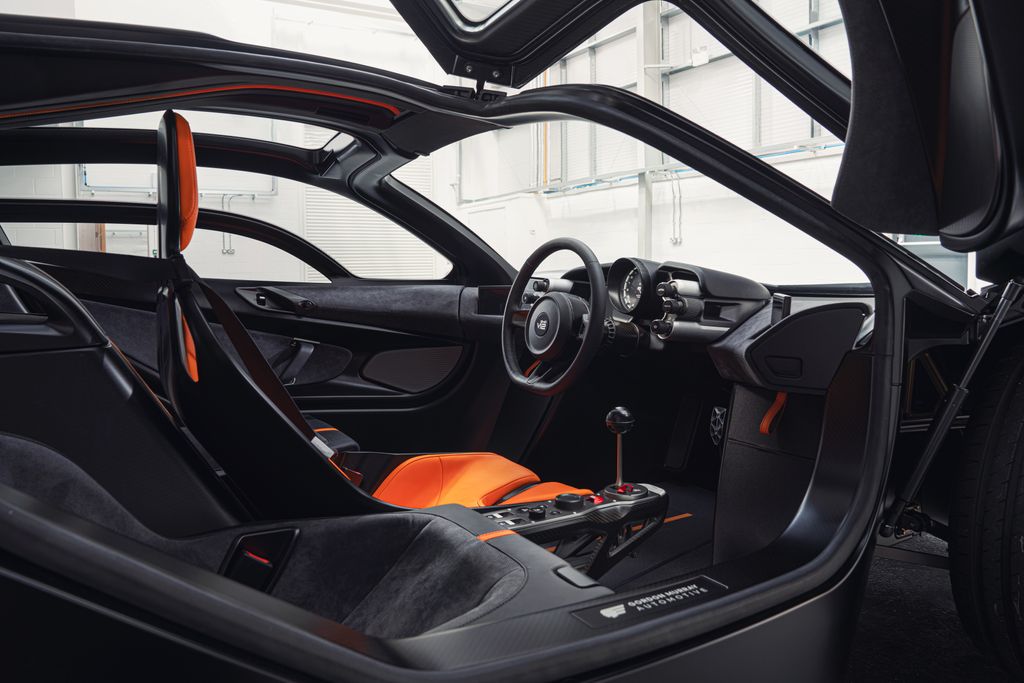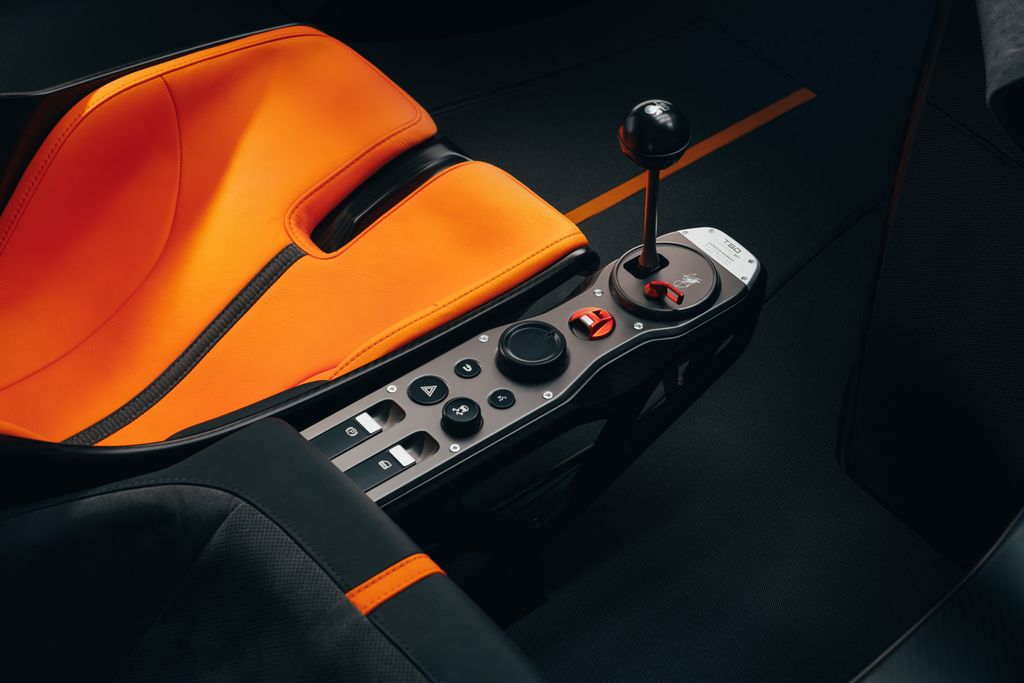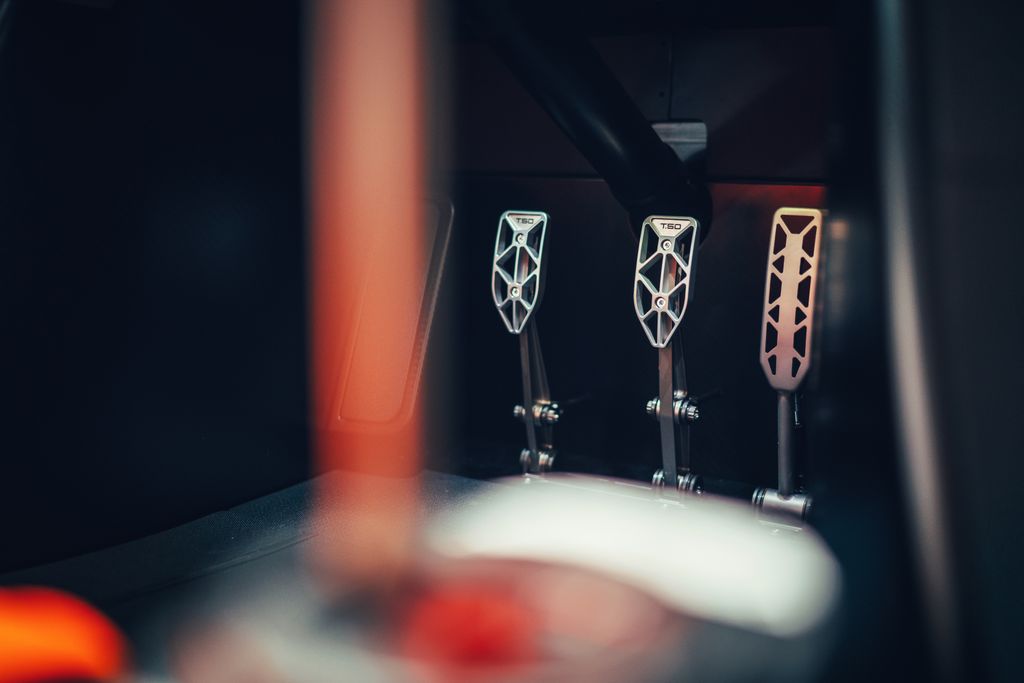 Now we enter analog racing interior. It looks spartan with analog rev counter, aluminium needle, tiny grip carbon wheel with anti-slip bumps behind and titanium gear stick. There will be no touch-screen, but still everything will be wirelessly connected through the phone and visible on the screen. The car has center driving position with two passenger seats on each side.
Limited to 100 cars with price tag 2.36 mil pounds before taxes, T.50 production starts in 2022.