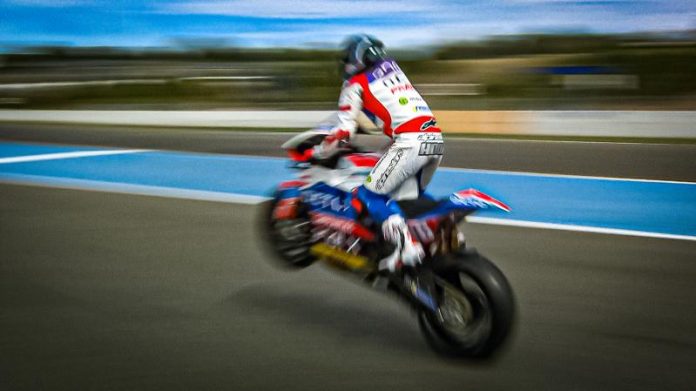 MotoE director estimates considerable performance improvements with 2020 upgrades…
A number of upgrades to the Energica Ego Corsa have resulted in lap time improvements of around 1.5 seconds, according to the series director after the season's first FIM Enel MotoE World Cup test in Jerez.
Several changes were trialled for the first time during this week's three-day test at Jerez, where 17 of 18 riders turned their first laps of 2020 in the single-make electric series.
Changes for the series' second season, which is set to begin at the Andalusian track on May 1-3, included a new front fork from Ohlins, and an improved portable charging system from Enel which allows for longer range and quicker charging between sessions.
MotoE series director Nicolas Goubert was positive after the test, praising most of the improvements made, and claiming that times have improved significantly.
The best time of the test was a 1:47.494 set by reigning champion Matteo Ferrari.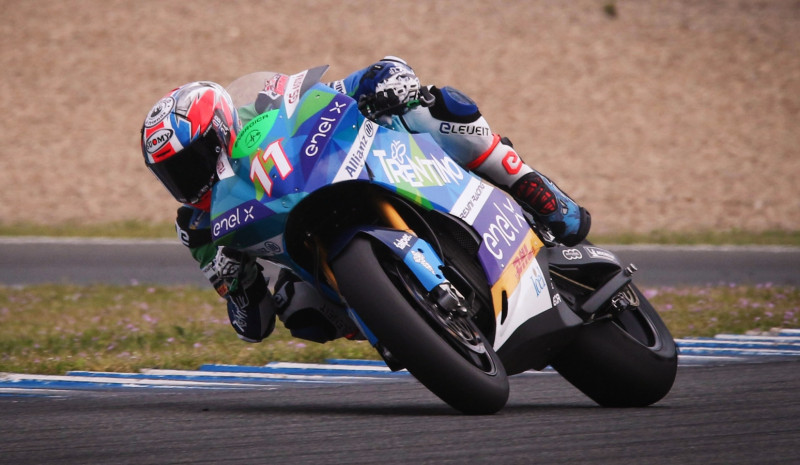 "First of all, we've had ideal conditions with brilliant weather every day and no strong winds, so it's been really good to start testing again," Goubert said.
"All in all, it's been a very good test and the improvements in lap times have been quite impressive compared to last year, because it is 1.5 seconds faster than last year, which is really good."
It's difficult to see side-by-side comparisons from previous running at Jerez, which has only included two other pre-season tests in November 2018 and March 2019.
The former was held in wet conditions, and the best time was a 1:50.265 (2.771 seconds slower than this week) from Bradley Smith, while the latter only saw limited running before a fire destroyed all 18 bikes.
"We had many things to test, with many new riders, eight new riders out of 18, so nearly half of the guys are new to the category," added Goubert.
"The test has been pretty good with a lot of good results. For example, we tested the new air cooling system from Energica, to be able to give more testing sessions during the same day to the riders.
"They could have three full sessions without any drop in power, which is really good for the winter testing.
"We had to test was the different suspension setup for the fork. Most of the riders are very happy with the new suspension setting which basically helps in hard braking.
"The bike doesn't dive so quickly, and they seem to be very happy with that."
New Michelin tires were also trialled this week but with mixed results. Goubert says the new front compound is an improvement, but pinpoints issues with the updated rear tire.
"In the front, the situation seems to be quite clear and Michelin has found quite a good improvement for most of the riders," he said.
"In the rear, they brought two new tires which gave good grip but not enough consistency.
"They have told us and everyone that they will come up with something different for the next test we will have here in April."
read more here