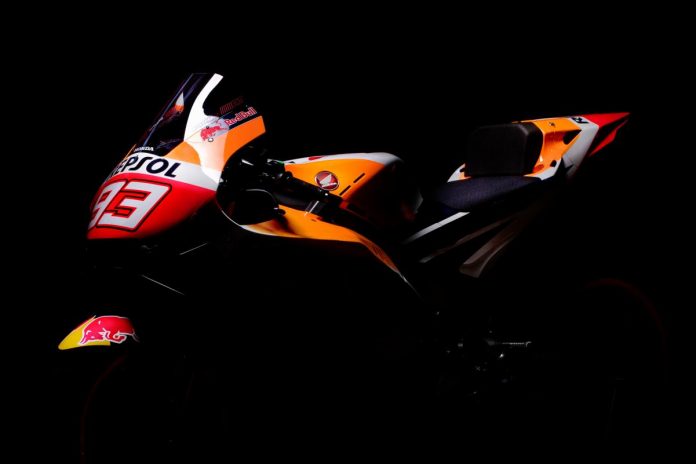 New Honda line-up Marc Marquez and Pol Espargaro have unveiled new HRC machines in what was first public appearance for six time world champion Marquez after his long spell out of racing due to his arm injury.
During the official presentation of the 2021 Repsol Honda Team, Marc Marquez said that he is recovering well since his last operation but he nor the doctors cannot say exact date when he will be ready to ride the new MotoGP machine.
Nevertheless Honda is adamant with its refreshed rider line-up to make needed strides with bike development and consistent race results toward the MotoGP summit.
It was also confirmed that Honda and Repsol have extended their long and successful partnership until the end of 2022.
Marc Marquez: 
"I'm optimistic to be on the bike as soon as possible, but I don't know exactly the day," he said.

"I don't know and the doctors don't know when I will be ready. Every time I go to the doctor, normally we have good news."
Pol Espargaro:
"The lead up to this season has been one of the most exciting of my career, it's been like waiting for my first season or my MotoGP debut. To ride for the Repsol Honda Team is very rider's dream and something to be truly proud of.he final step is to ride the RC213V for the first time at Qatar, this excitement is motivating me to train more and be the best I can be for the 2021 World Championship."
Tetsuhiro Kuwata, HRC Director:
"We enter another season full of anticipation and desire. After what has been a difficult 2020, we are continuing to learn and to work to return to the top of championship. From the technical side, HRC have been working as hard as always to keep improving the RC213V. We have a new rider in the shape of Pol Espargaro this year who brings good experience and a desire for victory."