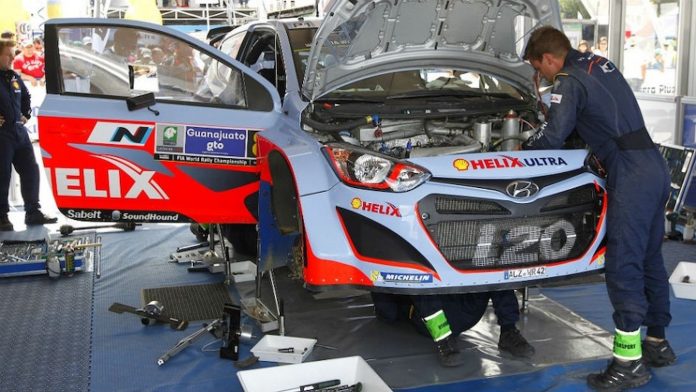 Compact dynamic broad participation and experience in motorsport categories a main reason for WRC and FIA to choose the German company specialized in developing generators and electrical drive system.
Compact Dynamic was vendor for their hybrid systems to German OEM's participating in Formula 1, World Endurance Championship and Formula E.
Developed in a tight motorsport schedule in line with the requirements their motor generator unit (MGU) can produce performance of 400 kW in endurance with power to weight ratio of 11 kW/kg, power electronics, housing and motor included.

FIA and WRC started a detailed tendering process with aim to select a hybrid equipment single supplier for the new generation of Rally 1 class starting from 2022 season, to be ensured safety, guaranteed great product, sporting equity and improved costs.
New cars will use the same base engine as current cars, with simplified turbo, no fresh air valve for Anti-Lag Valve System (ALS), as a measures for performance convergence and with aim to reduce development, manufacturing and running costs.
FIA rally director Yves Matton:
"Following the approval of the Technical-Rally1 continues to gather momentum ahead of its 2022 launch. Regulations for this new class at the last World Motor Sport Council a few weeks ago, we are now very pleased to announce Compact Dynamics as our exclusive supplier of hybrid equipment from 2022, which is the result of a rigorous analysis and evaluation of the various proposals received by the FIA departments. I am convinced Compact Dynamics will bring a wealth of experience to the program. Additionally, the measures approved yesterday will enable us to achieve cost reduction in both development and annual maintenance costs, alongside a simplified process."