What should have been final season before new rules been introduced, F1 top teams went through a different route with design and structure of their front end of the car.
What was visible at first glance for top three teams is that all the suspension arm and steering assemblies were moved from lower to higher position, so that they have more free space to channel the air from front wing to the barge boards and leading edge of the floor. That route follow most of the teams for 2020 season, and we can now predict it will be  similar for 2021 season as the new Formula is postponed.
Lets see what Mercedes AMG, Ferrari and Red Bull Racing are making different with their cars in the chase for performance.
Mercedes W11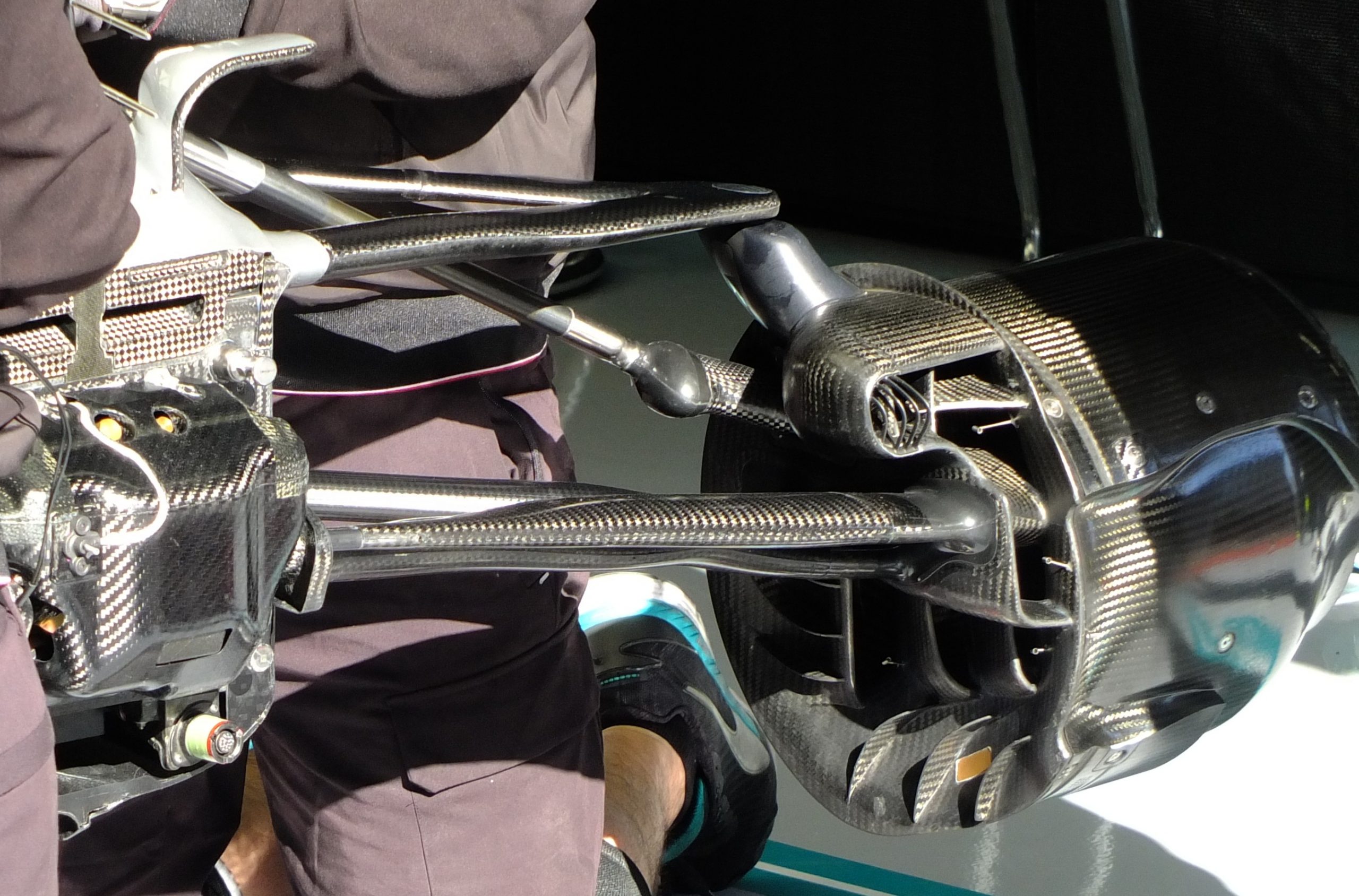 Like the previous years Mercedes use suspension sub-systems as a aerodynamic platform and we can say they were pioneers and leaders on that front. This year the talking point at winter testing was their DAS (Dual Axis Steering system) and to incorporate this system they had to make changes on the bulkhead and suspension design, with steering assembly being bulkier.
Ferrari SF1000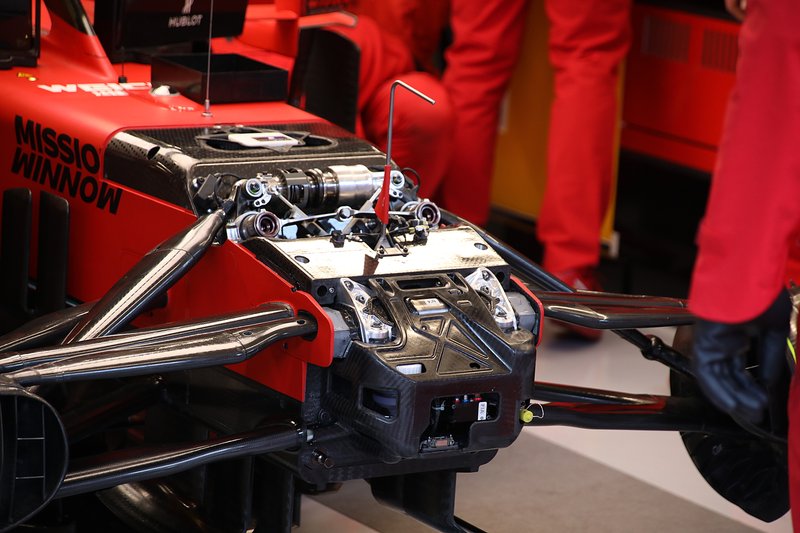 Ferrari has been the conservative one when it comes to design of the front-end layout for new season. Front end of SF1000 is almost identical to that of the SF90, meaning they prefer ease of setup and are content with design and performance of their front suspension.
Red Bull RB16
RB16 has aggressive packaging of the front suspension, with steering assembly moved back in the chassis, lower wishbone being part of a multi-link system and forward leg as a one piece that crosses through chassis rather than being mounted on either side.
read more here