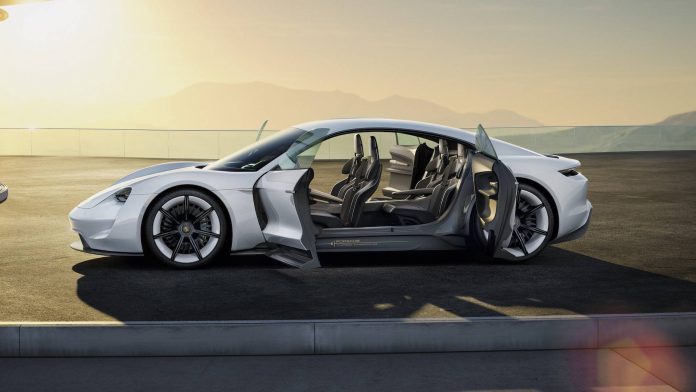 The ultimate model from Taycan series Turbo S, is setting new performance standards in EV world, wrapped in Porsche's unique soulful style, with simple, fluid yet aggressive design lines.
Porsche ended their involvement in WEC in favor of competing in Formula E, we can say recognizably brave step by Porsche to speed up the already started development of all electric platform for their vehicles. Their first all electric car is raising the bar in auto industry from the get go.
Taycan Turbo S is producing 560 kW (761 PS) hitting 100 km/h from standstill in 2.8 seconds, with launch control from 0 – 200 km/h in 9.8 seconds, performance that can be repeatedly reproduced meaning it is possible consecutive accelerations. The car is using two Permanent-Magnet Synchronous Motors, one on each axel. It features all wheel drive, and has a various driving modes that can be used for optimal adjustment between dynamics and efficiency when needed.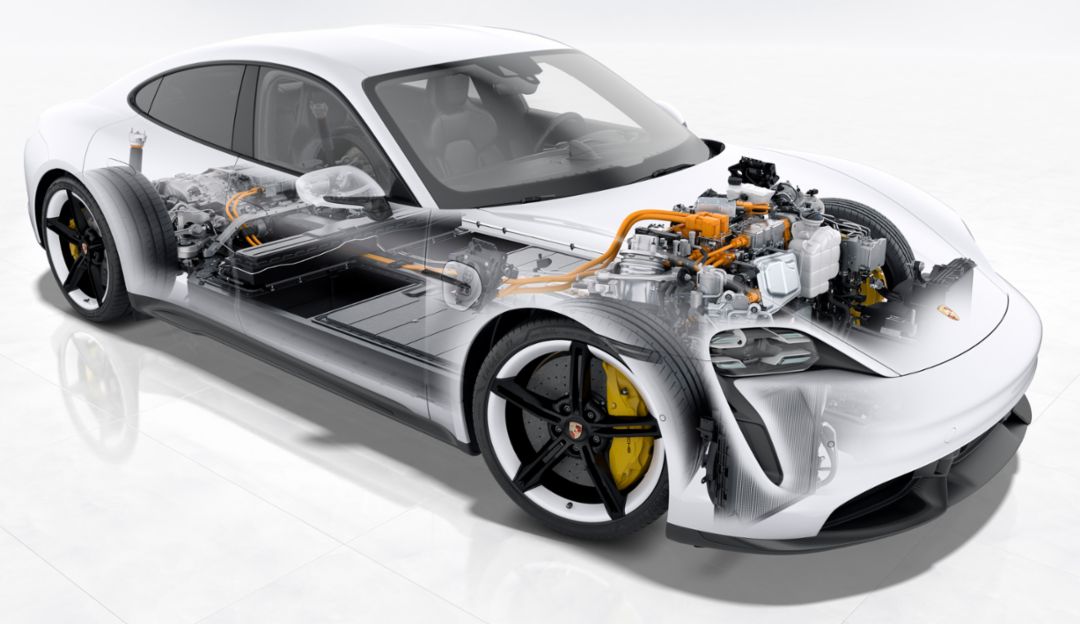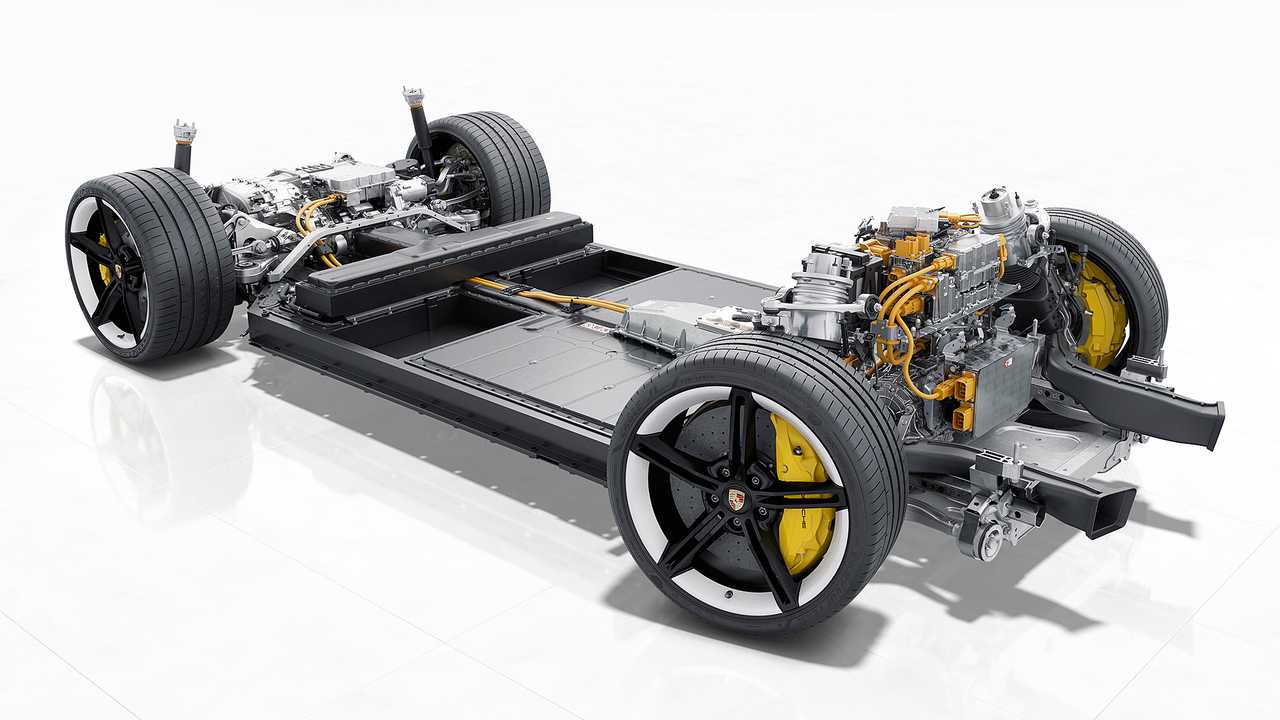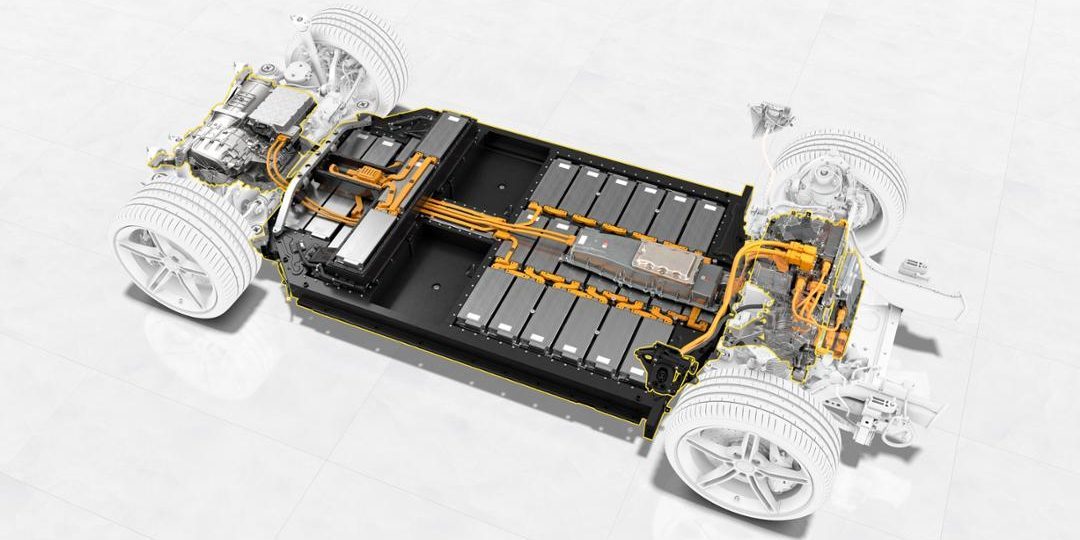 All new two speed transmission on the rear axle is fully automatic, with very short-ratio first gear for extreme acceleration and longer-ratio second gear for high-speed manoeuvres.
Driving dynamics, and racing feel is helped by battery integration deep under the body, giving the car low center of gravity.
It's the first production car that uses 800 volt architecture that produces charge power of 270 kW, battery is using latest lithium-ion technology (Porsche calls it Performance Battery Plus – race track product). Under optimum conditions the vehicle can be fast charged for 100 km range in five minutes, which is impressive at this point of time, and it has full driving range of 388 – 412 km (WLTP). Not just charging performance, reduced overall weight and increased diving performance are boosted by smaller cable-cross sections.
Another performance boosting feature is Porsche Recuperation Management (PRM). Innovative management can regenerate 90% of braking energy. Recuperation output of up to 265 kW can be fed back into the battery. Presented in precise numbers this means with recuperation by braking from 200 km/h to 0, recovered electrical energy is enough for range of up to 4 km.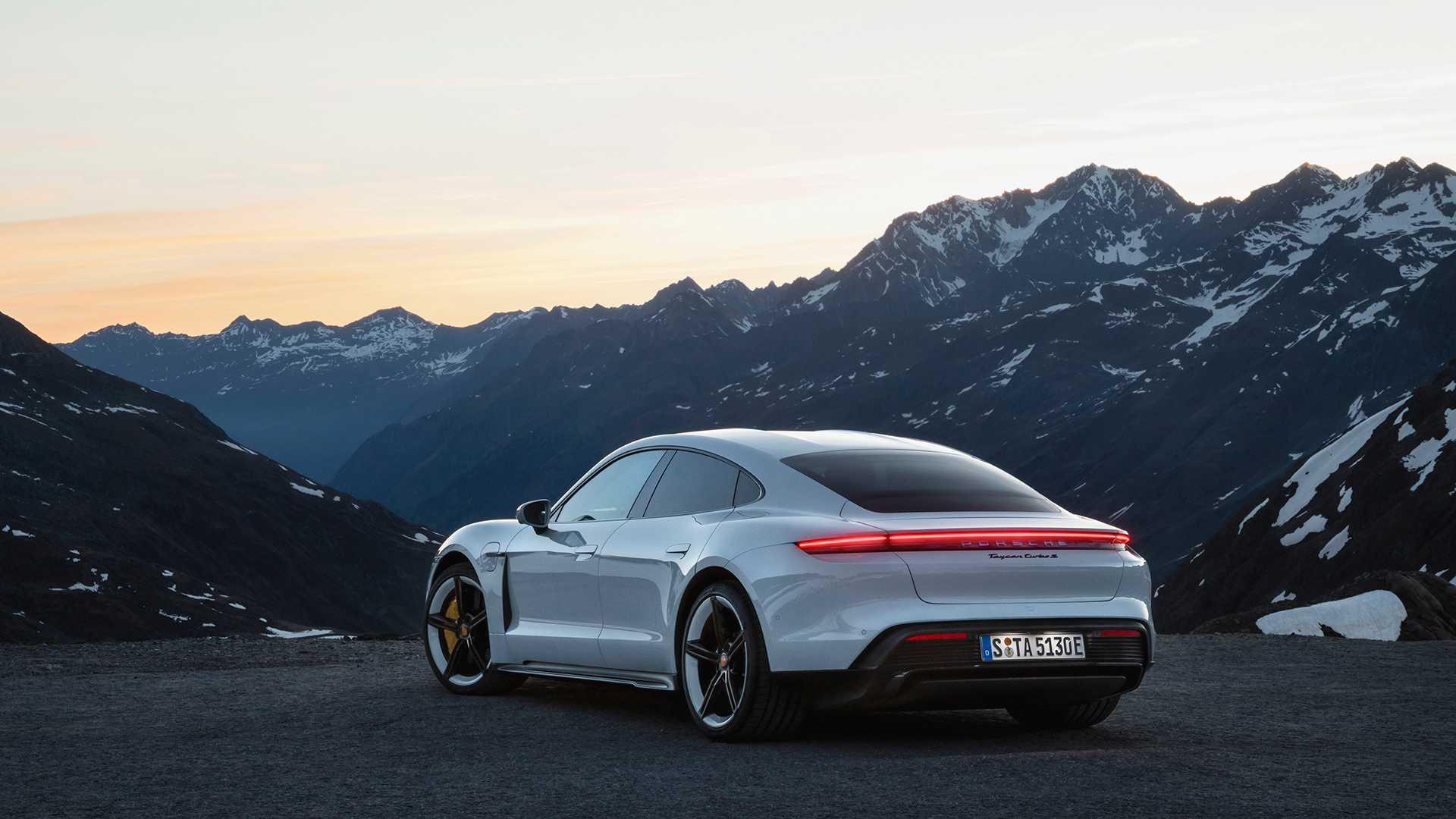 When we talk racing, we must mention Active Aerodynamics system with adjustable air intakes and adaptive rear spoiler that extends in three stages based on the situation, all of them expressing performance.
Brakes used in Taycan Turbo S are derived directly from motorsports, extremely light Porsche Ceramic Composite Brake (PCCB).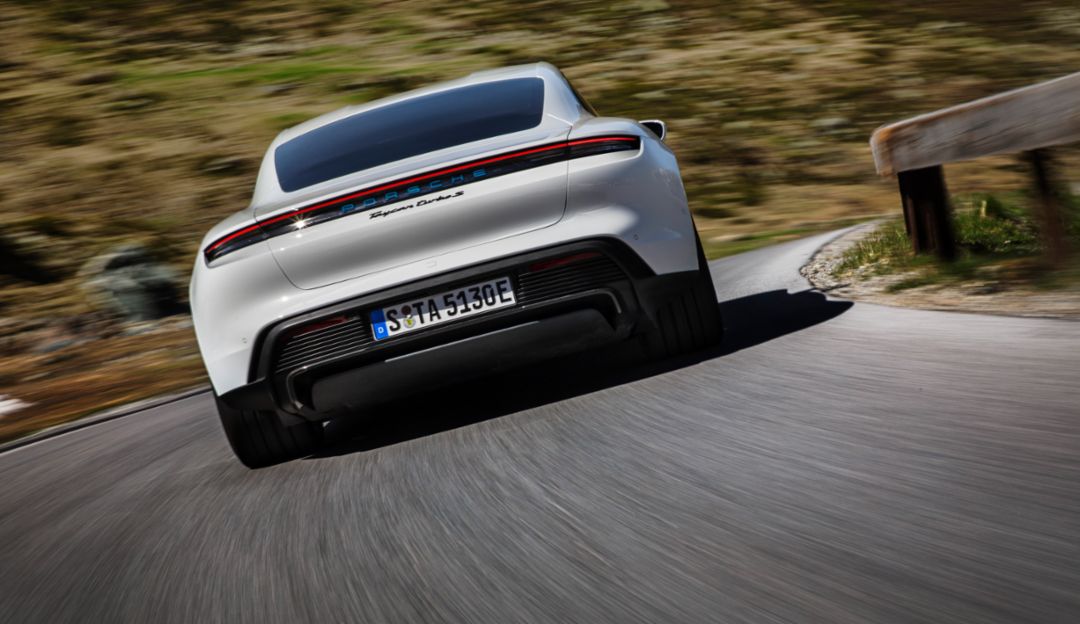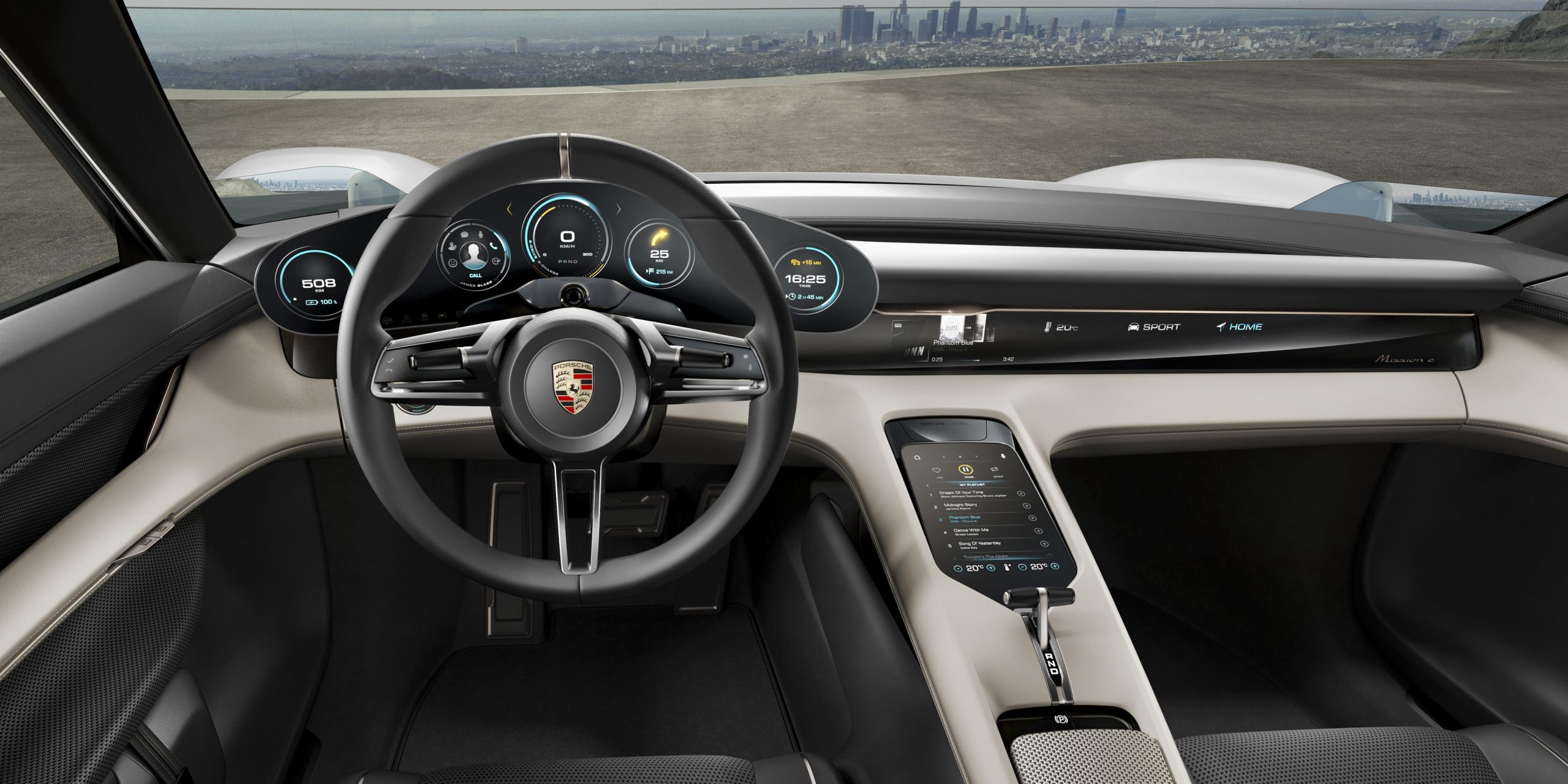 Other high-tech development used in Taycan on the chassis and mechanical side for pure driving pleasure are: adaptive air suspension, active suspension management, rear axle steering, dynamic chassis control, torque vectoring plus and 4D chassis control.
Interior as is the case with whole car follows the Porsche design touch, but expressing perfectly the future in this new electric vehicle era.
Performance highlights video from Porsche