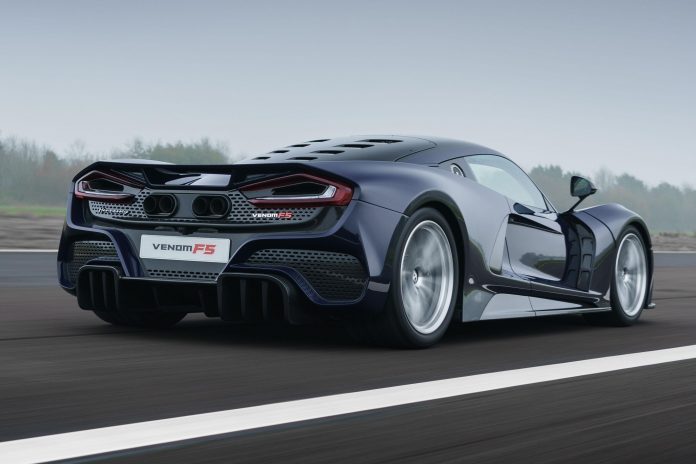 Hennessey Venom F5 will be production limited to 24 units. With price tag of 2.1mil $, this American hypercar is targeting to be world fastest production car. 
Intriguing name badge 'F5' (derived from tornado scale "Fujita") sits pretty with the overall specs of the Hennessey Venom, the highest.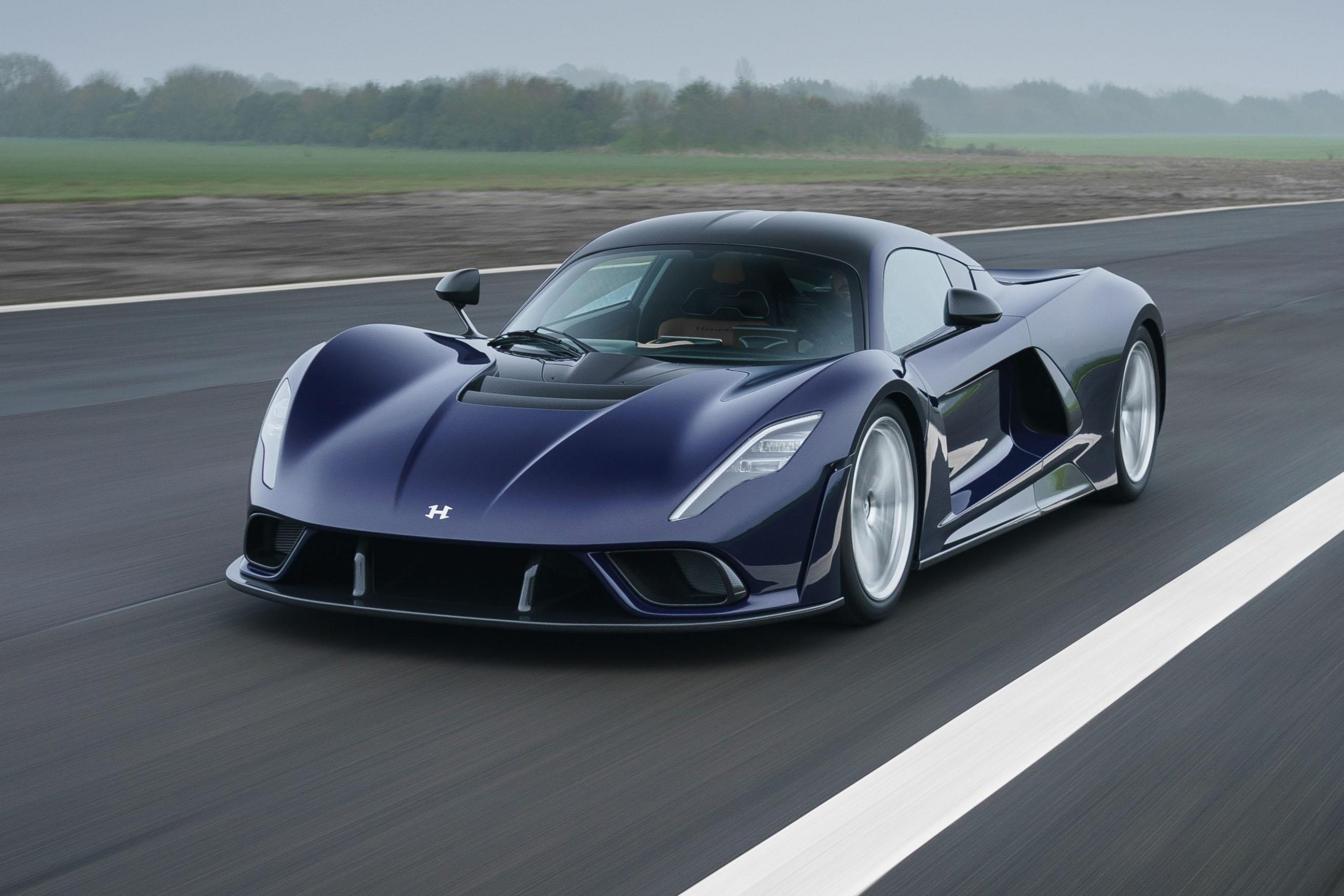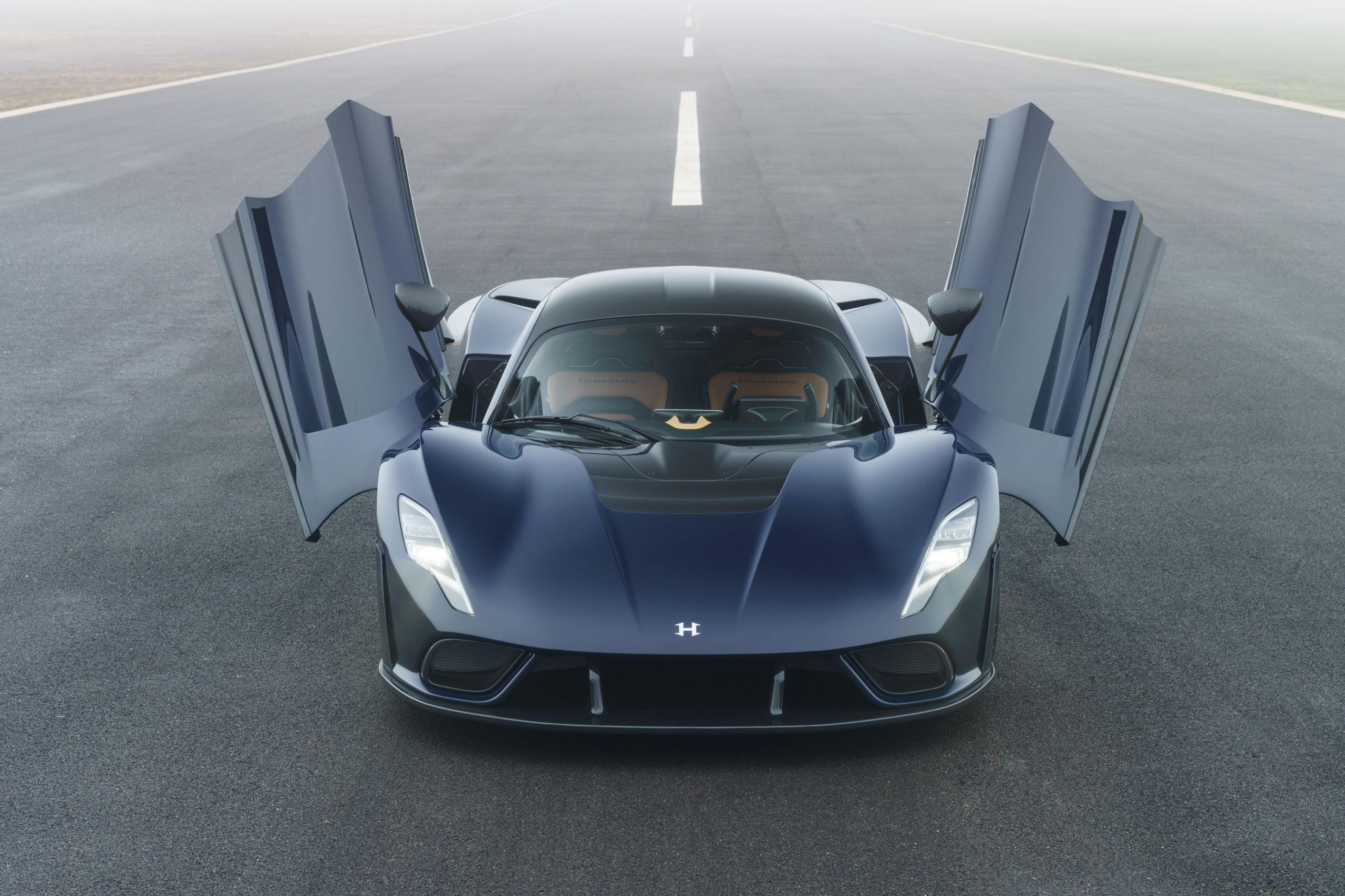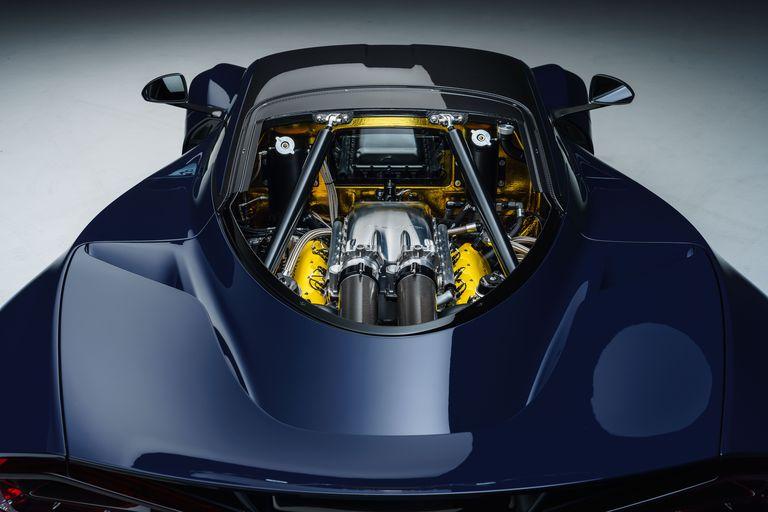 Talking about Venom's specifications we must first present engine monumental power numbers. V8, 6.6 litre twin turbo, with 1877 hp revs @ 8000 rpm, and scary torque of 1617 Nm @ 5500 rpm. Venom F5 will use seven speed gearbox and single-clutch automated.
These are the numbers that command respect and they probably make Venom F5 world most powerful production car.
This mid engine hypercar will be build around carbon fibre tub with just 86 kg weight, the roof of the car will be made from aluminum and total weight of the car estimated at around 1360 kg.
This little weight with such a huge power and chassis drag coefficient of 0.39 means spectacular acceleration and top speed.
From 0-100 km/h in 2.5 second, and even more impressive from 0-200 km/h in just 4.7 seconds.
All these numbers are mind blowing, but lastly is the top speed of the Hennessey Venom F5 which is targeted at 500 km/h.
These should be verified with one attempt at NASA's  5.15 km long runway at Kennedy Space Centre, followed by another more public run on a closed highway.