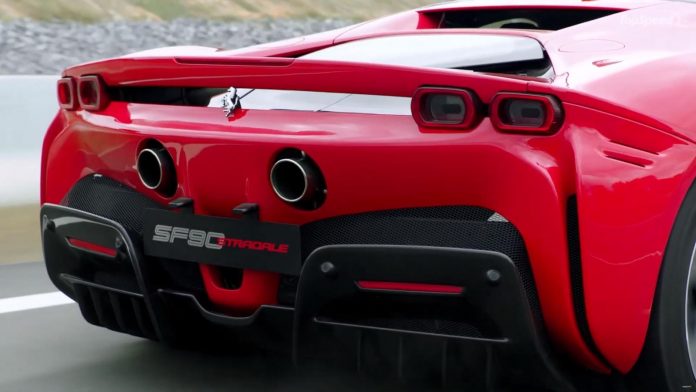 The all new technology extreme SF90 Stradale is Ferrari way to celebrate 90th anniversary of the Scuderia. We are witnessing Ferrari's Formula 1 advanced development, aggressive performance, high-tech skills and knowledge transmitted on a production supercar.
With this flagship super car Ferrari is getting on board the electrified transportation. Stradale is the first Ferrari featuring all new state of the art Plug-in Hybrid Electric Vehicle (PHEV) architecture, helping the car top speed and power but also giving huge torque and fiery acceleration. PHEV architecture consist of internal combustion engine and three electric motors. Two of them at the front axle and one positioned at the rear between engine and gearbox.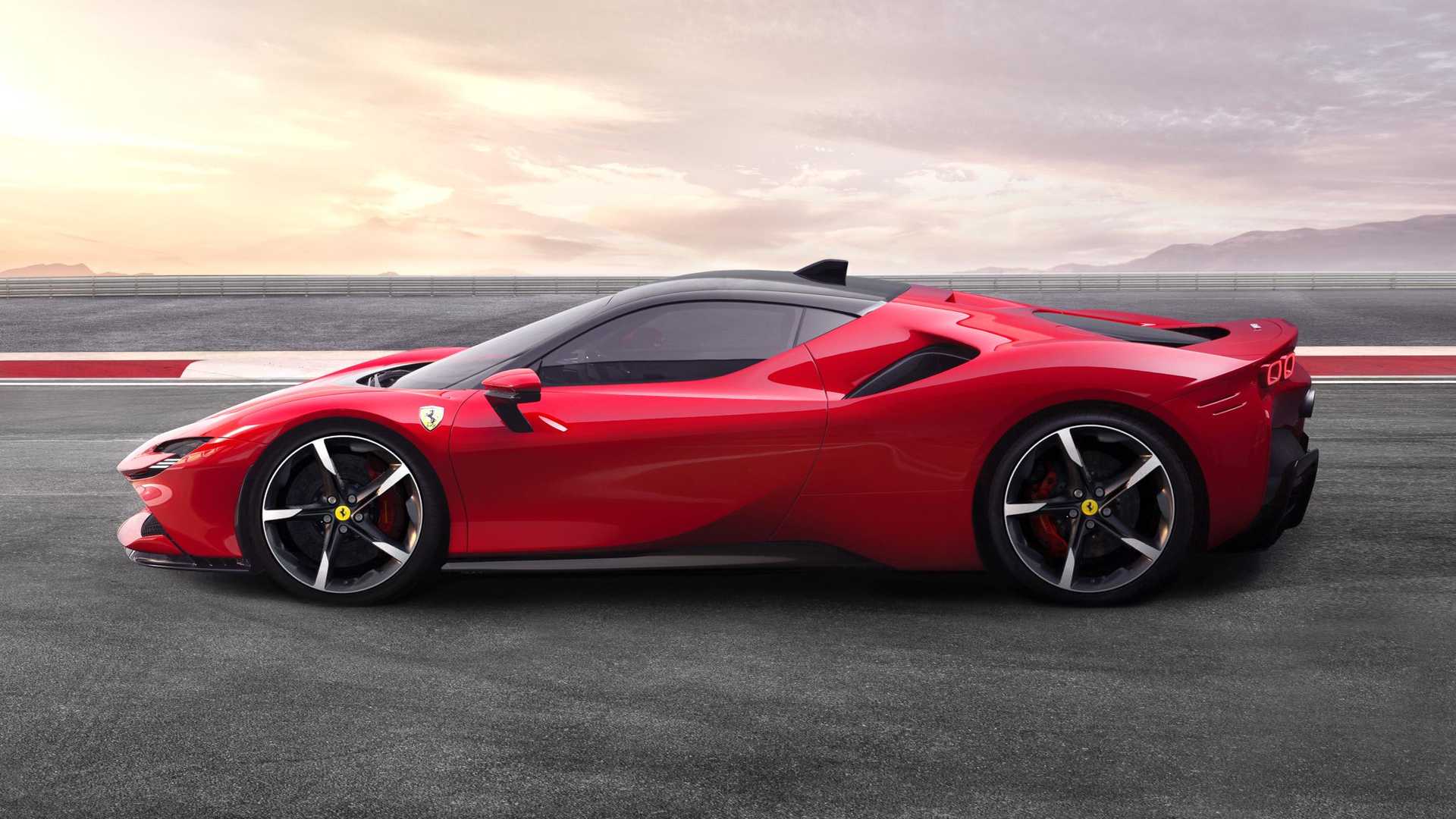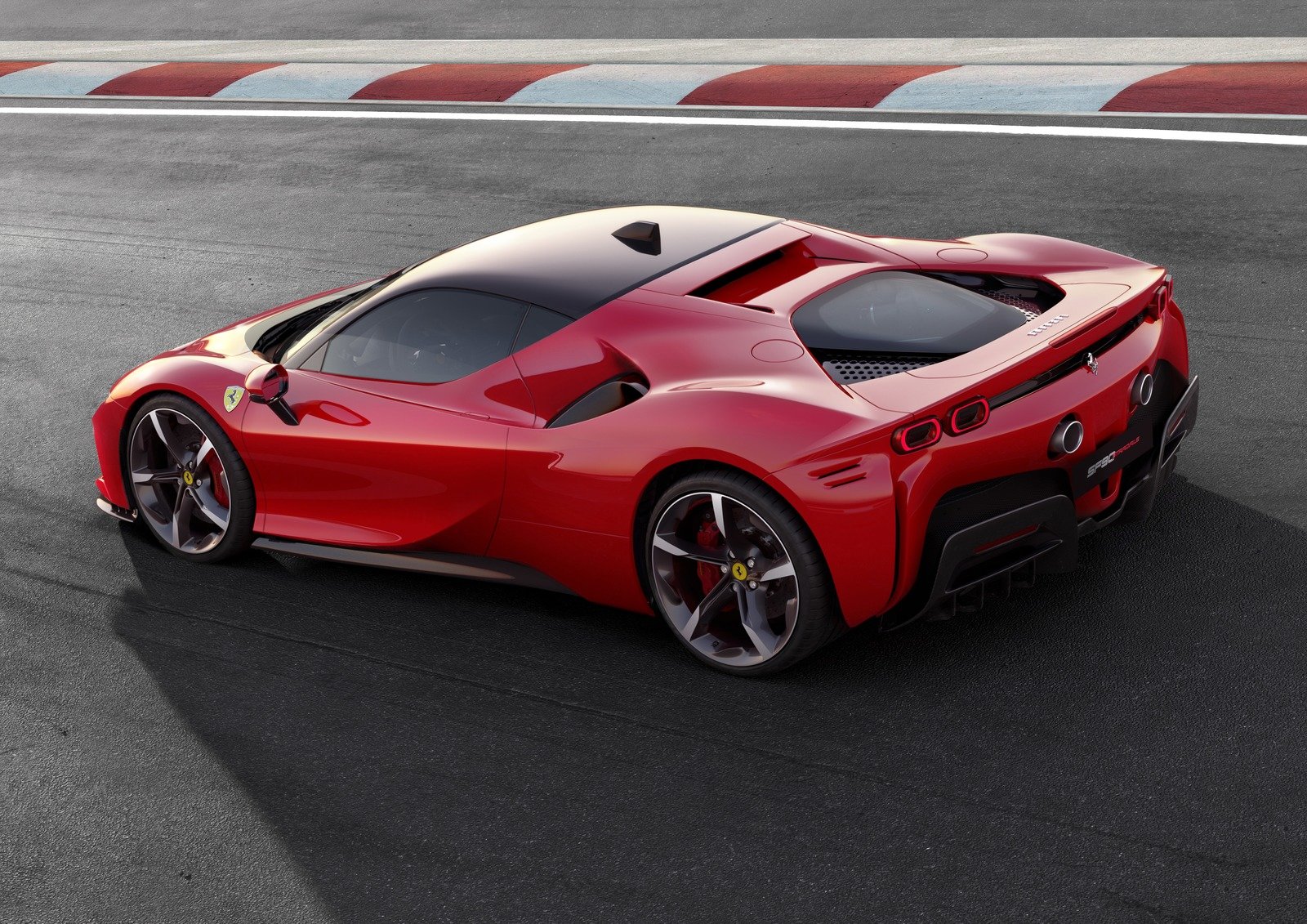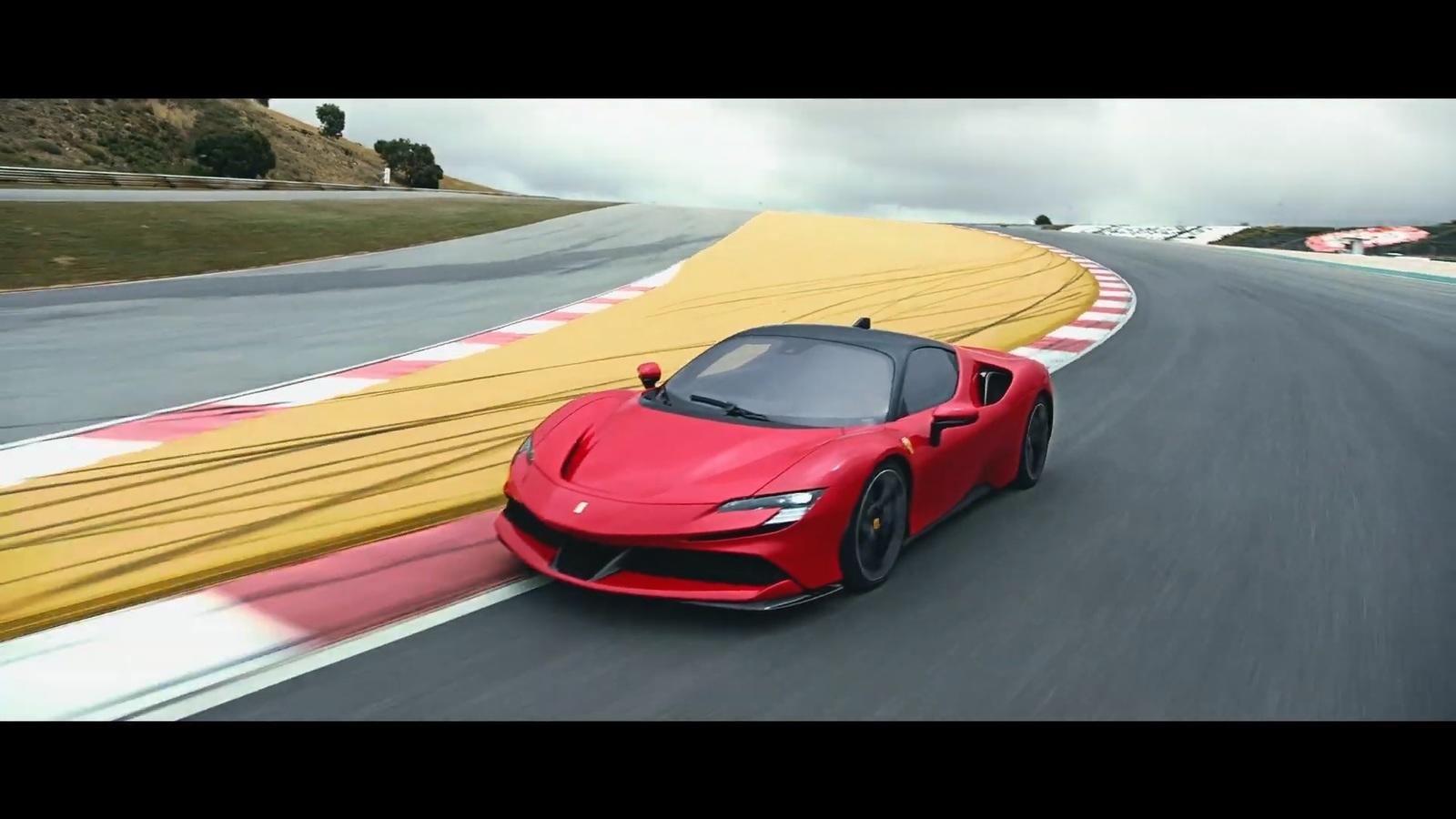 Ferrari engineers claim that 4.0 liter 90 degrees V8 internal combustion engine producing 780 cv @ 7500 rpm employ new combustion intake, new exhaust system and new 350 bar direct injection system. With total of 1000 cv, the remaining 220 cv are delivered by electric motors. Maximum torque of 800 Nm is peaked @ 6000 rpm. With weight of 1570 kg, weight to power ratio is 1.57 / 1. Acceleration numbers are close to Formula 1 car – 0-100 km/h for 2.5 sec. ; 0-200 km/h for 6.7 sec. Stradale uses 8 speed automatic gearbox with Formula 1 dual-clutch transmission.
This sophisticated system meticulously designed is offering four power train modes:
EDRIVE – will keep engine switched off as long there is battery life
HYBRID – is balancing the power sources
PERFORMANCE – is ensuring that battery is fully charged
QUALIFY – max electrical power for all out performance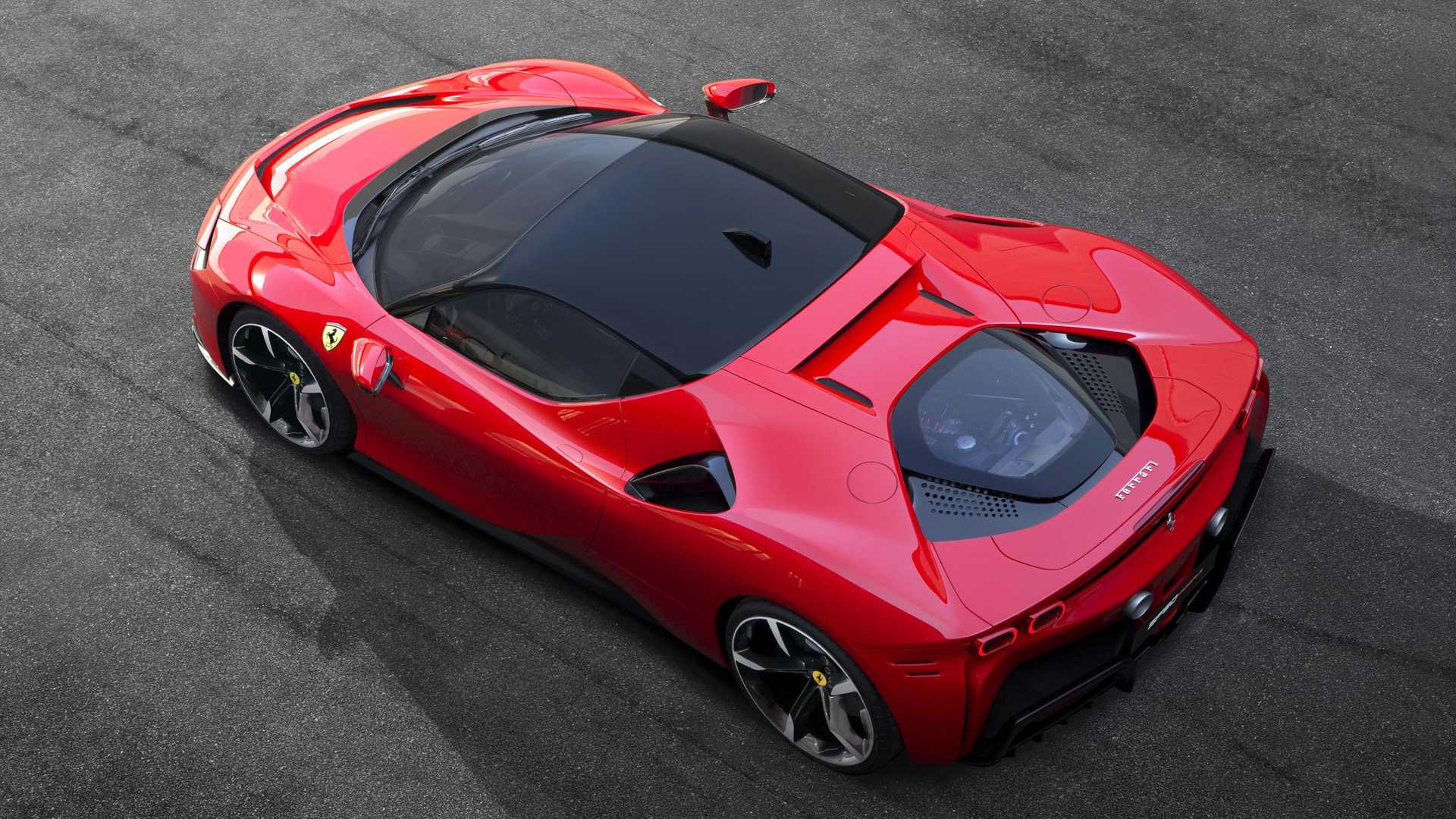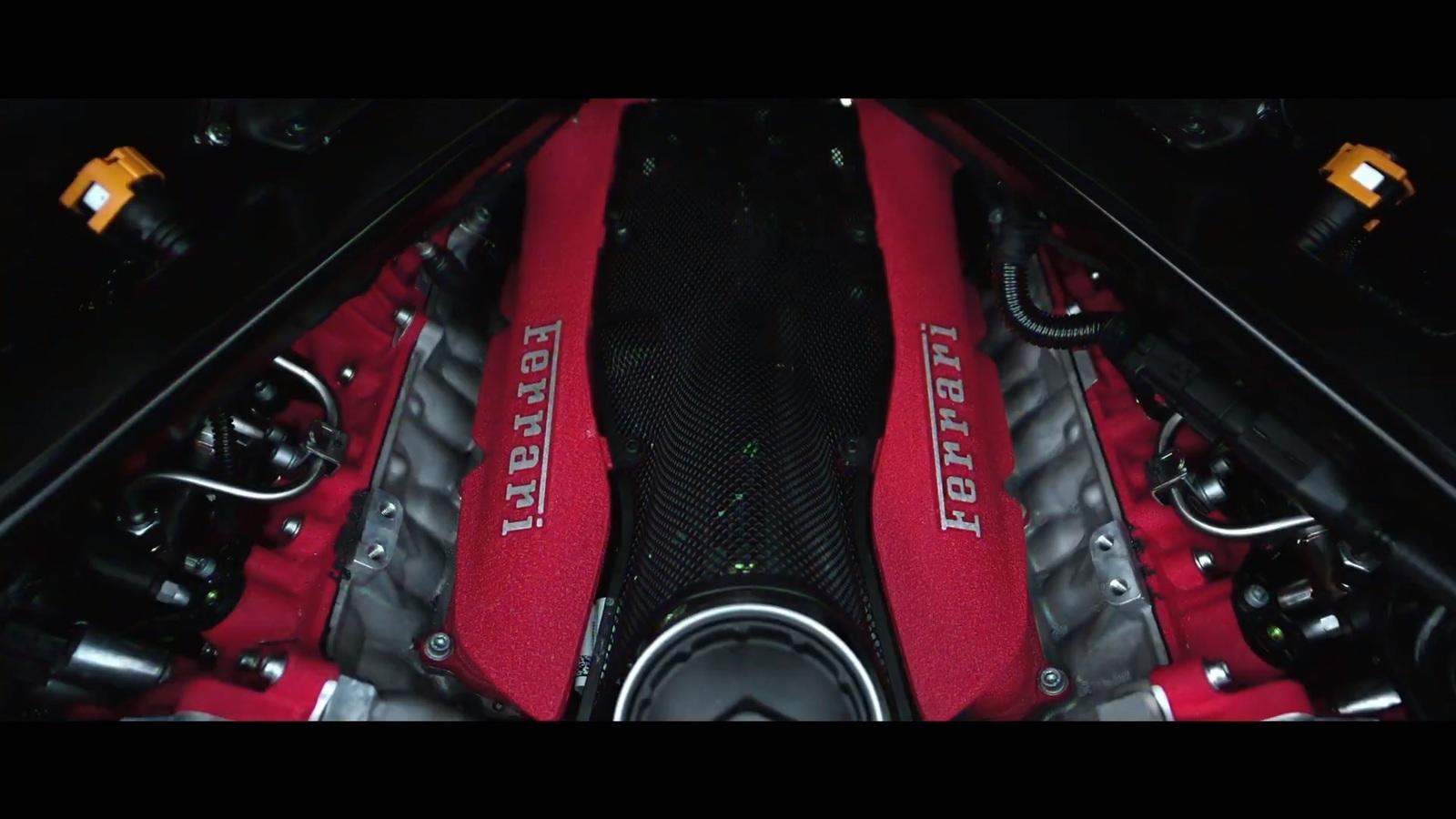 Another new high-tech system (eSSC) electronic SIDE SLEEP CONTROL is servicing engine torque on all wheels, individually with electric traction control (eTC). Braking torque is split between hydraulic system and the electric motors with brake-by-wire ABS/EBD. It also has torque vectoring system on the front axle, for managing traction on the inside and outside wheels.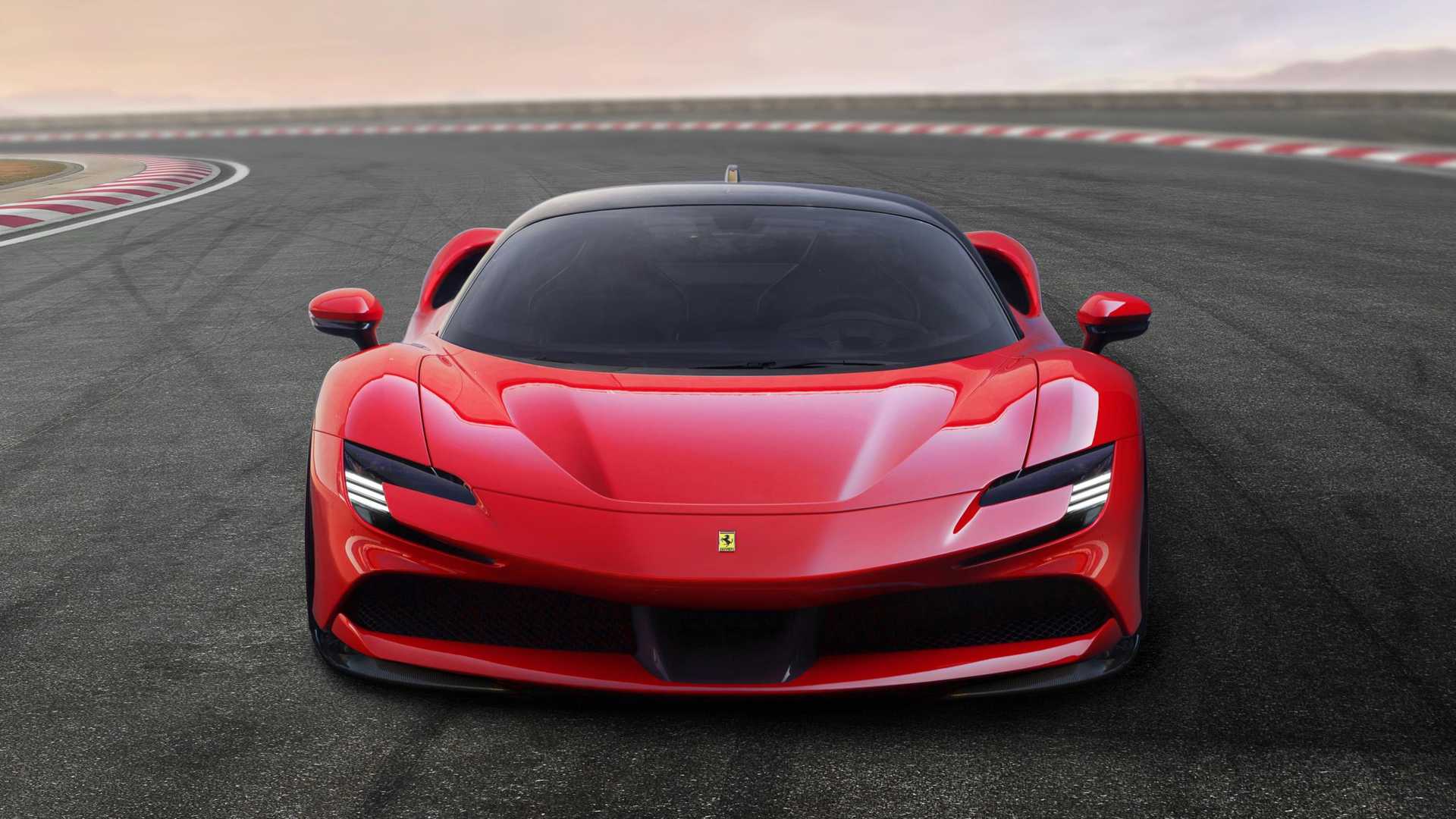 Ferrari SF90 Stradale exterior design is giving perfect balance between advanced aerodynamics, famous Ferrari style and rich legacy. SF90 Stradale has multi-material chassis largly combination of aluminium and carbon fibre, and will come as a standard design and sports-oriented design (Assetto Fiorano). Sports design will be with carbon fibre detailing, striped-out interior, and for better track performance taller twin-part rear wing utilising DRS application from Formula 1.
For most effective air-flow from front to rear-end of the car it features two front diffusers and system of vortex generators. At the speed of 250 km/h the car generates 390 kg of downforce.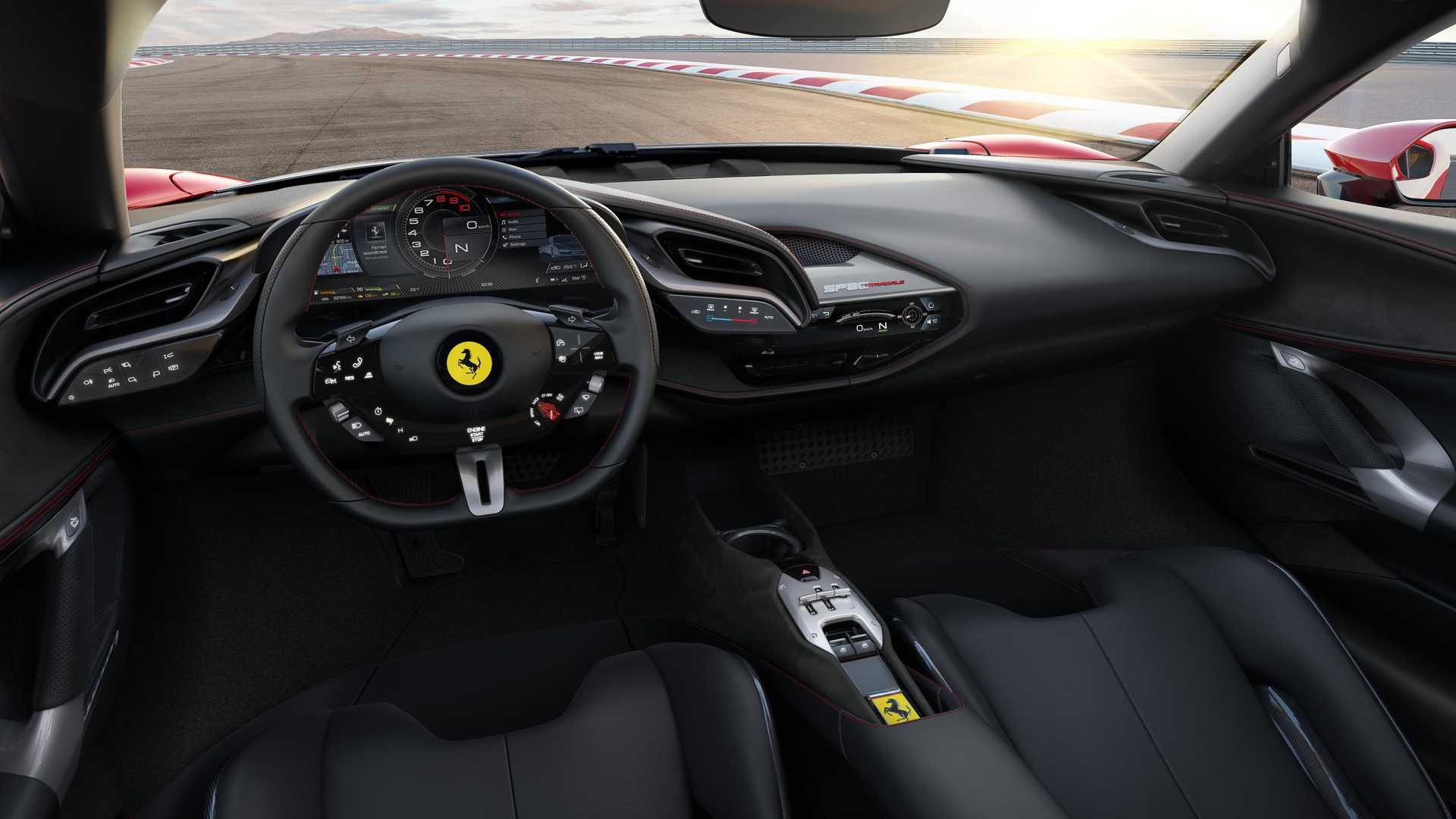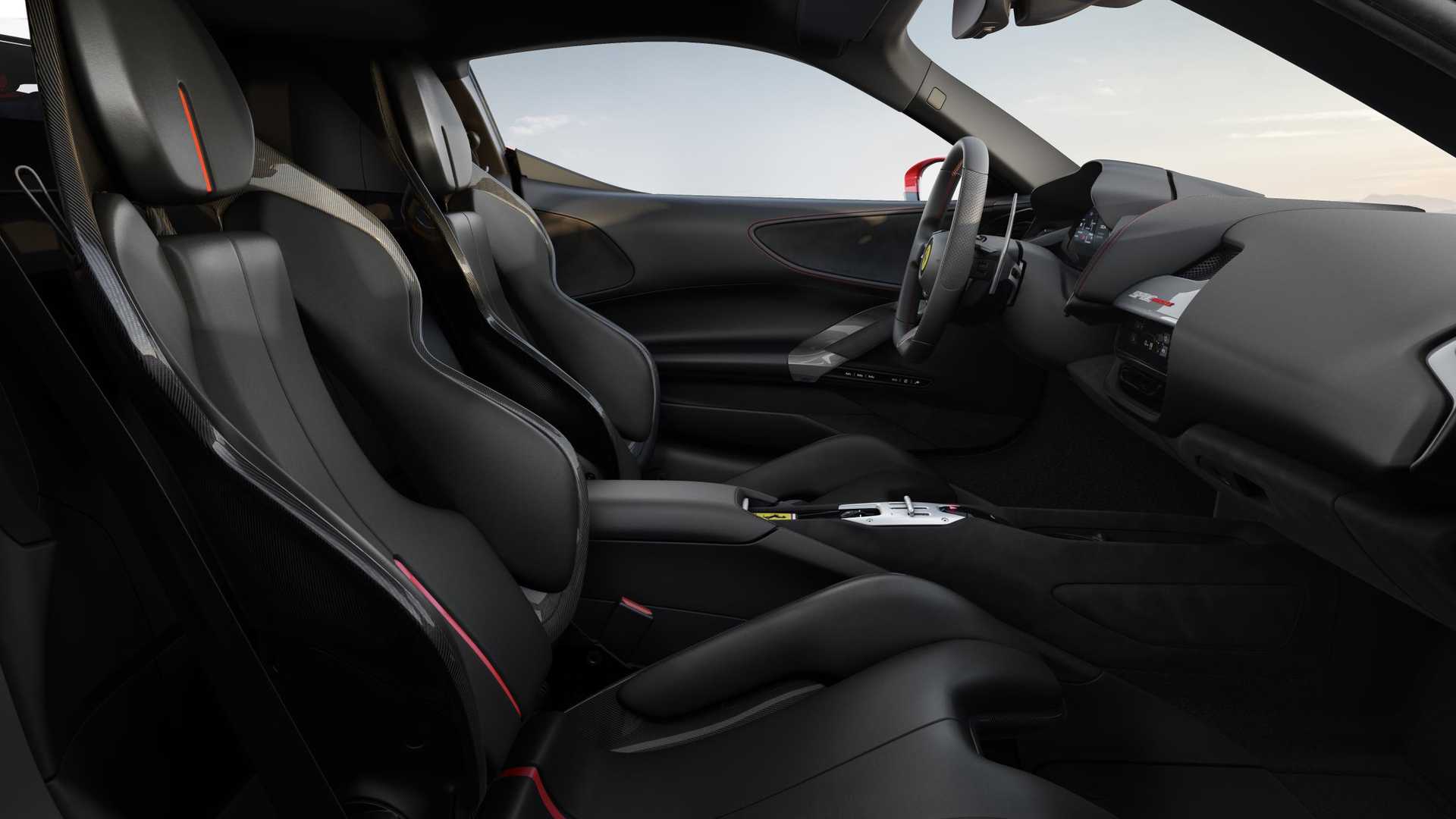 Lastly car interior looks like future coming, filled with digital technology, head-up display that puts data on the windshield and aeronautical-like cockpit.
Future-looking SF90 Stradale is pushing the boundaries with innovative design and engineering, this is the most technologically advanced Ferrari car ever, and performance wise tops every other Ferrari.
On this link  you can watch amazing video from Ferrari: "Manufacturing SF90 Stradale"